Reply
Topic Options
Mark Topic as New

Mark Topic as Read

Float this Topic for Current User

Bookmark

Subscribe
Highlighted
Offline
Re: 4.41 sucks infact sony sucks
I think your mad at Sony for the wrong reasons. I found nothing wrong with the update. If your saying Sony sucks I agree just not on this issue. My reason is every week thier updates are crap they don't care about the fans. And the classics they have released have been an embarrassment to gaming.
Re: 4.41 sucks infact sony sucks
If you are having a frezzing issue then put the system in safe mode and choose option to Rebuild Database. It could be a corrupt file from the update that's causing the issue. I have see this alot and after the rebuild database option has been used the system has stop freezing or stop other issues. Try it and see it it works.
PSN: Deaofly
60 GIG Ps3 Owner Since January 21, 2007
500GB Ps4 Owner Since November 22, 2014
1000 Model PSP Owner, PSP Go Owner and PS Vita Owner
PS1 and PS2, Both Original Systems.
Re: 4.41 sucks infact sony sucks
There was only a few fw updates that actually interfered with the ps3...
But those were back when it came out..
They stopped controller sync..
Bluetooth would shut off... was fixed 2 updates later because sony said it wasn't them...
Then games stopped working they denied that as well but it was fixed next update.
Honestly i think they were testing ways to keep us from using our systems.
As for this one no it hasn't done anything.
I think people are getting made because they haven't added any new functions or visuals etc...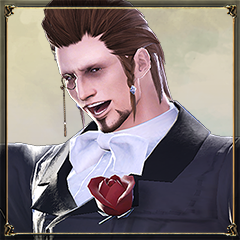 Offline
Re: 4.41 sucks infact sony sucks
I'd rather have a system that runs well than have one with a ton of features that can go wrong. Simplicity can be a good thing. When you have to many features, there's to much stuff that can go wrong and make the system crash. This is why I use my a system only for gaming and watching Crunchyroll (because I don't own a computer).
My PSN