Reply
Topic Options
Mark Topic as New

Mark Topic as Read

Float this Topic to the Top
Highlighted
Horrible Public Relations/ Customer Service
[ Edited ]
12 replies 1266 views Edited Sep 2, 2013
These Sony forums exist for we paying customers to provide feedback about the products we purchase from Sony. There is of course, a terms of service we agree to before posting, basically saying to handle ourselves in a mature fashion to prevent little kids from trolling, spamming, etc.
Recently there were people banned in the The Last of Us forum even though they did not break the terms of service. They were simply providing feedback about the product they had purchased (The Last of Us) and their feedback was not positive. One of the game developers with the PSN ID **BLEEP**was communicating with them in the forum and did not like the negative feedback they were giving about the product they had purchased and they were banned.
Sony employees have banned these users from ever again posting their feedback about Sony products they purchase simply because their feedback was not positive. That is ridiculous. I know people take pride in their work but if a paying customer has negative feedback, the correct action is to take all of this negative feedback into account and work hard to improve the product they have purchased so the customer will have a positive experience with the products they purchase from Sony. That is what these game developers are getting paid to do in the first place. I do not see how Sony finds it acceptable for their employees to dish out lifetime bans on their forum, disallowing customers to provide feedback about their Sony purchases, simply because they have posted negative feedback.
This is a horrible way to treat your customers. I don't know any other company in existence of which this is the standard procedure for dealing with customers who have complaints about the products they have purchased from the company. That is horrible customer service (in that it is a complete lack thereof) and even worse public relations. You are basically saying that unless you post shining reviews of the products you purchase from Sony, you are not welcome to post your feedback about the products you purchase at all.
There was more than 1 customer treated in this fashion but I only know one PSN ID for sure that was banned from these forums for posting negative feedback. That PSN ID is **BLEEP** Whoever is in charge of the public relations division for Sony who oversees these forums needs to look into this situation. Either you have employees flying off the handle, unrightfully taking actions that misrepresent your company to it's customers in a horrible fashion or your company, Sony, actually does have the worst public relations department of any company known to man.
****EDITED: To remove other members information******
Re: Horrible Public Relations/ Customer Service
Sep 2, 2013
also, why is there no email link or address given to directly contact the Sony public relations division in charge of overseeing the official Sony forums? How does Sony as a company maintain oversight of it's employees who deal directly with customers if Sony does not provide a way for customers to report mistreatment by a Sony employee(s) if they feel they have been mistreated? Without a way for customers to directly contact public relations management, how does Sony ever know how these public relations employees are actually treating customers? There appears to be little to no oversight and any Sony employee is free to act in any way they wish to paying customers, including dishing out lifetime bans simply because the customer posted negative feedback of a product.
Re: Horrible Public Relations/ Customer Service
Sep 2, 2013
I'm more than a little skeptical that they were banned for simply leaving unfavorable feedback. That happens all the time. I've even seen MVPs do it. My guess is they were vulgar in the way they did it. I'm also sure they were warned. Bans aren't handed out lightly. There's more to the story than what you're telling.....
Re: Horrible Public Relations/ Customer Service
Sep 2, 2013
sorry to break it to you but they were banned by a game developer, who I assume has no public relations training, because they posted negative feedback about a recent patch in the game The Last of Us recieved. They were listing in-game bugs due to the coding and I guess the developer did not care to have his own personal work critiqued negatively.
the developer works for Naughty Dog. They have a history of doing this. Naughty Dog used to have it's own forums, completely separate from the PS forums. Those forums were shut down and merged into the PS forums in 2011 partially due to the very same conduct, developers banning members who had negative feedback about their games. Sony moved the Naughty Dog forums to the PS forums so they could be moderated by individuals who had experience in forum moderation and knew how to treat their customers. That, however, does very little good when you still give those same developers the same power on the PS forums.
Game developers who have no public relations training should not be given any more power on the official Sony forums than any of we customers. We spend our money to purchase Sony products. We have every right to give our feedback (positive or negative) about our purchases in the only offical place to do so, as long as we do not break the terms of service agreement while doing so. Being banned by a developer because his pride was wounded by several people posting negative reviews of his work in a recent patch is not a bannable offense.
Re: Horrible Public Relations/ Customer Service
Sep 3, 2013
Re: Horrible Public Relations/ Customer Service
Sep 5, 2013
lol. I have now been informed of the circumstances of another customer who was banned by this Naughty Dog developer.
There was a discussion in a thread about the latest patch for the game The Last of Us. The customer was citing how the matchmaking being level based (a change that was made in the patch) was hindering his enjoyment of the product he had purchased. As an example of the low quality of gameplay he was receiving for his money, he actually took a screen shot of a The Last of Us game lobby which had himself matched up against a lobby full of players from other regions. The lobby picture showed every other player having 1 bar of connectivity to him, meaning there would be the most latency (lag) possible in this game as all players were from the other side of the world.
The Naughty Dog developer in question from the original post in this thread immediately banned him for advertising the low quality of gameplay he was receiving from the game he purchased. I guess if you give Sony your money, you are welcome to post all the glowing reviews of your purchase you like. If, however, you feel like the product you have purchased is flawed and request for it to be fixed or even point out that the flaw exists in the first place it is Sony's policy to immediately ban you from ever posting feedback for another Sony product you purchase.
I was being facetious. Of course that's not Sony's policy. That's the policy of one man, a video game developer with no public relations nor customer service training. Until now, Sony probably has no idea of how he is representing the company to their customers. Why in the world does Sony give video game developers administration powers on their official forums, their official presence on the internet to converse with their customers? It makes absolutely no sense. Taking programming courses to learn video game coding in no way qualifies these individuals to be official public representatives of Sony to their customers.
Re: Horrible Public Relations/ Customer Service
Sep 10, 2013
Create an alternate PSN ID to circumvent moderator activity. This includes taking advantage of any PlayStation® Community System.
Pretty odd rule for the terms and services being that they ban your acct. so your cant reach them then if your create an alt to contact them that alt is breaking the rules therefore also can be banned.
I shoot you first, I die= you lag. Vice versa not applicable.
xxBLiTZKREIGxx
Treasure Hunter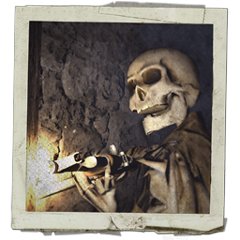 Registered: 05/13/2010
Offline
3959 posts