Reply
Topic Options
Mark Topic as New

Mark Topic as Read

Float this Topic for Current User

Bookmark

Subscribe
Highlighted
why are people complaining? (P.S. what I think this game will turn out)
[ Edited ]
18 replies 269 views Edited Oct 6, 2012

ok I know its kinda shocking , sad and disappointing this is the final roster and it is very weird and ungrateful of them to only get 20 characters in a game that has been in works for 3 years now!
but what we are getting in PSASBR is much more polished and amazing than the SSB series let me show you why:
- graphics wise:
SSBB graphics were okay....they werent the best on the wii (not even close to okami) but they werent even that pretty either the characters and stages looked cool and all that but there were a bit few ugly things like the food items which gave you health and their icon was an actual picture of the food >< come on and there were a bit ugly animations but nothing too ugly to call SSBB an ugly game the graphics were like I said OK.....
but in PSASBR the graphics are top notch! each character is very stylish and SB fantastically managed to get even the most roughless and realistic characters, cartoonish and cute (big daddy , nathan drake , coles , etc...)
the stages are spactacular graphics wise , items are very pretty too even when used and character animations are very nice and some even will make you think they were taken copy paste from their own games.
- gameplay wise:
SSB was truly remembered for its addictive and rewarding gameplay which I litterly spent 1-2 full years playing with friends and alone.
it feels good to knock someone out with a well placed strong move or a very successful final smash!!!
but some of the controls were kinda clunky it was very easy to beat the **bleep** out of someone and than someone else could easily take my kill even though he didnt do **bleep** since the game cant end (depending which mode)
until the character is killed so he can just wait and taunt like a total **bleep** while people actually play the game and try to kill.
the thing was the battling was fun but there was no real push or will to really try to kill since you could in any mode just steal kills or wait and take a final smash so that you dont even have to lift a finger and you enemys are already dead...
in PSASBR gameplay is also what really shines!!!!!!!!
the controls are great !!!!
each characters move set is very nicely made and will always have stuff that will make you get a nostalgia to the game the character actually used that attack.
( kratos barbarian hammer= GOW2 , RYNO = started in R&C1 but was always featured , Jak's dark bomb thing, dont remember the name = Jak 3 if I remember ( I need to play it again....)
and the supers are probably the icing on the cake!!!!
they are very satisfieng to pull off correctly and kill a bunch of guys and are my favorite addition to PSASBR.
unlike SSB series the game actaully gives you the will to fight since you cant just steal kills by waiting in the side of the stage since every character has his own meter you MUST fight unless you wanna get no kills and lose horribly.
the game actually has to be played to win since their isnt any more any final smash balls roaming and players dont have health / percentage its perfect and is also very original!!!
online wise: onilne matches in SSBB were a pain. lots of lags and errors which made battling suck online.
but PSASBR has great online gameplay I have the beta and it was very smooth and almost never had lags and only a few times did I get an error.
and it was just the Beta!!!
think how good the final product's online capabilitys will be! almost never lags , almost never errors , and just a few minor glitches!!! oohhhhh yeaaaahhhhhh.
content wise: this is the most important thing this game is going to kick SSB's **bleep** for I think and can already say for the content we know of that it will at least match SSB with a very interesting fight!!!!
SSBB is known for an amazingly big roster and TONS of content I mean TONS of it!
sooooo many stages ,
stage builder ,
snapshot mode ,
replay mode ,
4 battle modes ( stock , time , coin and health)
, lots of items ,
character trophys and stickers galore ,
great story mode ,
a bunch of modes like: classic story mode , 100 men mode , boss run mode , events mode , mini games and a bunch more!
SSBB truly has great amounts of content....
but it didnt polish or even try in some of it!!!!
-the four modes were a nice touch but I only played all the time stock mode and maybe 5 seconds of playing in time mode..
-stage creator was a total mess.
you couldnt creat anything uinque and even if you tried your hardest the stage would still look like total crap....
the stickers where unneccessery and I never really cared about them...
-the alt costumes for each character wasnt even a costume just a stupid color swap >< only wario had an actual costume but just 1!! ><.....
-and ooh god my most annoying thing for SSBB was the characters themselves....
while yeah the characters were very cool indeed everyone was unbalanced and usually every character was cheap in multiple ways (mother facking PICKACHU!!!!!!!!!!!!!!!!)
and sadly there were even characters who had litterly the same attacks and supers as other characters ( Link= toon link , Fox= Wolf , Falco etc...)you could easily see they were a bit trying to hard to input the biggest amount of characters for no appearent reason ><
come on no one actually played with jigglypuff as an actual fighter!!!
king dididee stood no chance against sonic and many more characters were either not powerful enough or too powerful and very cheap!
and I gotta admit something I only actually liked and played alot with "7" characters!!!!!
not including toon link who was a rip off of link in every possible way!!
but PSASBR is looking up to be over the top content wise!!!!!!!!!
-great stages which all of them are actually awesome unlike SSBB which had LOADS of stages but some really sucked and were very boring...
-great items that dont feel cheap or over powered since they can only be used a limited time and give out a fair amount of ap.
-TONS of game modes!! this is something I am really excited for since we know and heard there will be plenty of modes to keep players busy!!
-a story mode which sounds nice and fun!!
-from what we have heard lvls for each character which unlock stuff which we still dont really know of them yet!!!
-actual alt costumes for each character instead of plain ugly color swaps!!!!
-and I what I think is truly the most thing:
20 characters but which all of them are unqiue!!!!!
I cant spot one character who isnt different and good and not cheap or over powered at all (other than radec which I am sure they;ll fix)!!!
everyone has great move sets which never copy attacks rom others!
and most importantly each have 3 unqiue and cool supers!!
I dont get why people say this game will suck since there is only 3 ways to kill ><
its not really 3 since every character has different supers! so for the final roster we are getting 20X3= 60!!!! 60 total ways to kill and wait its not just 60!
we also have special items that can kill so its much more than 60! and there will also be DLC characters!
so many ways to kill!!!!!!!!!! and the best part is superbot probably has tons more conent which will be in the final product which we still dont know yet!!!!!! this will rock!!!
now I know that some people are still and will still be very sad and mad for the thing of only 20 characters...
and some of the ones who were left out were the most important ones people ever wanted!
but its not SB's fault they didnt get permission to get these characters ><
but think about it this way: how would have people reacted if characters like kratos , sly , R&C and such wouldnt have made it but the characters who were left out filled their places??
people would still be very enraged even more than what they already are!!
you gotta give credit for them to put such memorable PS characters all the way to sir dan and parappa!!!
its not the ultimate PS history nostalgic game I know..... but it does a very good job of trying to be the perfect PS history nostalgic game
and just look at all the other things we are getting!!
at all the things I have stated!
this game is glorious and we should admire it more other than complain!!!!
so stop whining this game will rock!!!!!!! even with just 20 characters!!
who else agrees with me??? thx for looking
Re: why are people complaining? (P.S. what I think this game will turn out)
Oct 6, 2012
put alot of effort into this guys
plz at least reply or show me if there is a contradiction or problem in my statements
n0rmal94
Uncharted Territory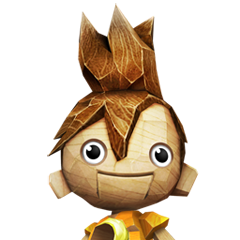 Registered: 07/18/2012
Offline
1273 posts
Re: why are people complaining? (P.S. what I think this game will turn out)
[ Edited ]
Oct 6, 2012
im sorry its that is too much to read
One thing i agree that the costumes in Allstars are better than Smash
"I'm watching you in the shadows........nah im right next to ya"

Uncharted Territory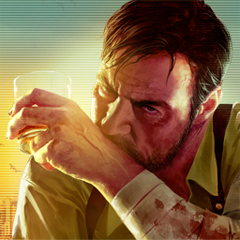 Registered: 07/21/2010
Offline
1736 posts
Re: why are people complaining? (P.S. what I think this game will turn out)
Oct 6, 2012
Re: why are people complaining? (P.S. what I think this game will turn out)
Oct 6, 2012
never said SSBB was meh....
I even said I played it more than an year long ><
it is a great game but right now if compared to PSAS all the time for me this is just gonna be a much better experience for me...
Re: why are people complaining? (P.S. what I think this game will turn out)
Oct 6, 2012
lol its okay n0rmal
I understand lol
even thogh I am sure there were much bigger threads than this I assure you....
Uncharted Territory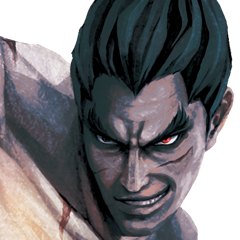 Registered: 08/08/2012
Offline
1609 posts