Reply
Topic Options
Mark Topic as New

Mark Topic as Read

Float this Topic for Current User

Bookmark

Subscribe
Highlighted
what do you think and be honest.
12 replies 268 views Edited Oct 24, 2012
is it just me or does the game feel a little akward. i'm pretty good with parappa and sweet tooth, it's fun and all though something feels off. it feels stiff and i'm having a hard time moving around. the balancing is off as well, me and my cousin were kratos and radec for a time and well there was no beating us. i know it's just a beta, hopefully the final build is polished but i'm worried we may have a dud on our hands. what do you think? is it fluent to you or am i just tweakin and be honest please. lastly, these are my opinions so please do not attack me for having one.
RIVAL STAGE & POLYGON STAGE!!!
Hekseville Citizen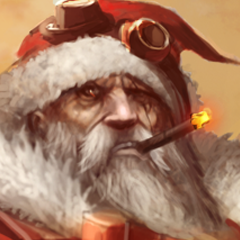 Registered: 10/17/2012
Offline
252 posts
Re: what do you think and be honest.
Oct 24, 2012
I think the game needs abit more pace to it, I would like it to have fast falling and spot dodging to speed up the gameplay. One can only hope.
"All those moments will be lost..in time...like tears in rain"

I Only Post Everything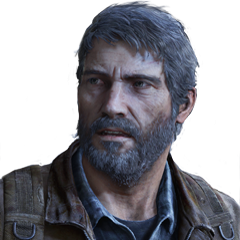 Registered: 10/21/2010
Offline
1173 posts
Re: what do you think and be honest.
Oct 24, 2012
Doesn't feel awkward to me. Feels fine. Now... a certain game called CN
TE XL had weird movement & was slippery. This one does it well. The balancing, well, since you wrote Kratos & Radec as a Team, those are the ones who got the most complaints.
However, you just have to wait for the whole roster. This Beta only has six characters, don't go to conclusions till the rest are out on November. It sure is a Beta, and they are testing the servers. Don't worry about having a dud, as it's just a beta, and with the feedback & the test of server, you can hope to see the Final Build being well.
But as for the characters themselves. That could remain unknown.
Re: what do you think and be honest.
Oct 24, 2012
I gotta disagree.

I come from a wide variety of fighting games like MK9, Marvel, Soul Calibur, SSFIV:AE 2012, Tekken, DoA, Skullgirls... the list can go on. But I also played all of the Smash games, and I've loved every single one of them.
This game found a way to blend the two styles of gameplay from your more traditional 2D fighters like MK, SF, and Marvel and your more outlandish and unique fighting games like the Smash games.
And in my opinion it accomplishes this goal. But keep in mind, everyone has different opinions. I know that most of the FGC tends to hate on people who play Smash, though I've never understood why... :-\
Re: what do you think and be honest.
Oct 24, 2012
I'm sure it'll feel fine to me too !!!!! Usually every fighthing game I play feels Great !!!
XDDDDD
Is it the controls the problem??? Or just the movements of the characters???
RAYMAN
RAYMAN'S GIRL/LOVER/WIFE/STALKER/ADMIRER 3333333333
My Account on Anivide!!!
http://www.anivide.com/user/Sexygamergirl

A GAMER.
A COSPLAYER
A FUN AND FRIENDLY ALSO HYPER GIRL.
REMEMBER THIS FOREVER.........
I AM A FOREVER RAYMAN FANGIRL AND GAMER.
A JIM CARRY FAN
I LOVE & SUPPORT THE FRENCH AND UK ACCENTS AND COUNTRY.





OperaGhost95
Hekseville Citizen

Registered: 09/02/2012
Offline
358 posts
Re: what do you think and be honest.
Oct 24, 2012
The roll dodge needs work because when you do it you don't face your opponent liek in SSBB, its always in the opposite direction. The zero gravity affect in the game is quite annoying because when you hit someone, they go flying far and fall slow; hopefully that is fix in the final game.
"I'm the bad guy......I'm fine with that."
Salvy35z
I Only Post Everything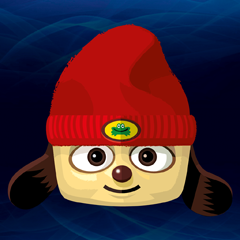 Registered: 12/03/2009
Offline
939 posts
Re: what do you think and be honest.
Oct 24, 2012
Re: what do you think and be honest.
Oct 24, 2012
Between the Radec players and the PS+ users that have been playing for a week now, I can't seem to do much of anything to see if I enjoy it or not.. I mean I'm pretty good with PaRappa (because I played the Tutorial) and, surprisingly, Fat Princess isn't that bad for me.
But yeah, I try to go and learn the moves of the other characters and everybody is just "Call of Duty"ing me.... You know? Like when a CoD comes out and you wait to get it, then you get online and everybody head shots you right off the bat xD
Eh, that doesn't ruin it for me though; I'm still getting it. Hopefully the 1P story/rivalries are great, and I'm still hoping for maybe one or two secret unlockables or something. . . . . . And if not, oh well.