Reply
Topic Options
Mark Topic as New

Mark Topic as Read

Float this Topic for Current User

Bookmark

Subscribe
Highlighted
superbot get your **bleep** togethter
14 replies 714 views Edited Jan 22, 2013
this patch did not fix the real issues with balancing, but i'm not gonna go into detail.my biggest problem in this game and boy do i mean biggest.is that finding a game is still very very bad.now i don't have the greatest internet, but if i'm able to run borderlands 2 as a host with three other people i should not have any problem with this game.so when i do find a game half the time i get that freaking lost connection to host msg.therefore superbot get your act together and fix this issue stop being cheap and get yourself good servers.i have never ever had problems online gaming as much as this game.
Shadowmark123
Uncharted Territory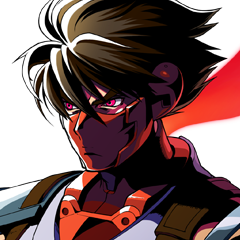 Registered: 07/29/2012
Offline
1268 posts
Uncharted Territory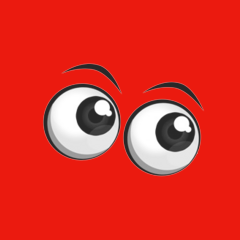 Registered: 08/12/2012
Offline
1411 posts
I Only Post Everything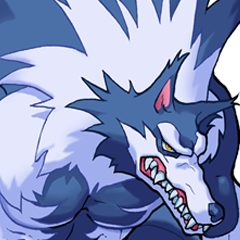 Registered: 01/07/2013
Offline
876 posts
Re: superbot get your **bleep** togethter
Jan 22, 2013
I find a game in 1-2 minutes even at 4am when I'm have an insomniac attack or whatever you call that **bleep**. It is clearly on your end and not superbots, sorry brah but 56k dial up is outdated.
"ZA ZA ZA ZA ZING"
Mains: Jak, Isaac Subs: Spike, Drake, Evil Cole
6 Seasons with Black Belt! (should be 8)
Re: superbot get your **bleep** togethter
[ Edited ]
Jan 23, 2013
The online connection seems to constantly be getting worse. I run at a connection speed that varies between 27mb/s-30mb/s and it's constantly laggy on PSASBR. Whether it's slight lag or whatever, it's still lag, it still effects the gameplay, and it's still noticeable.


Perfect connection on Tekken Tag 2, Street Fighter 4, etc, but on Playstation All Stars Battle Royale it's garbage.
I've even played or play Dragon Ball Z Raging Blast and Gundam Extreme Vs online, games that are much much faster paced yet have no noticeable lag compared to what I see on a regular basis in Playstation All Stars.
In this day and age, if I buy a fighting game, what I and just about everyone expects is for that online not to be complete garbage and Playstation All Stars fails to reach the same expectations that many online fighting games happen to have succeeded in reaching. A Dragon Ball Z game isn't something that you expect many people to get behind and show continued online support, but atleast the developers put forth the effort to create a stable online that for those who do want to continually play it.
It might be SuperBots first game, but these were developers hand picked for their fighting game experience. Not only do they create a ridiculously unbalanced fighter, but the online is unstable. They deserve the same harsh critism that Namco Bandai received with Soul Calibur 4 and Tekken 6.
Re: superbot get your **bleep** togethter
Jan 23, 2013
I play mvc3, borderlands 2, and uncharted 3 about the same as this game and yet this game lags more than any of those games have ever lagged. MvC3 runs perfectly and I find matches actually quickly, but I guess Superbot forgot to mention you have to Google internet or something to be able to play their game without lag.
Re: superbot get your **bleep** togethter
Jan 23, 2013
Completely agree, had the same rant myself here
http://community.us.playstation.com/t5/PlayStation-All-Stars-Battle/Still-takes-ages-to-find-a-game-...
I actually find that after the patch, matches do last to the end now, but its even harder to actually find a match!
Like you, i've played dozens of other games that are wayyy more intense for my internet connection to handle and they have pretty much no lag.
I say to superbot, quit listening to noobs and working on nerfs/buffs for people who dont know how to learn mechanics of a game and invest your time into actually making the servers playable!
Hekseville Citizen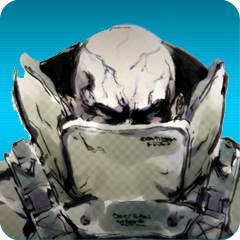 Registered: 11/15/2009
Offline
289 posts
Re: superbot get your **bleep** togethter
Jan 23, 2013
Yep its apparent superbot has a horrible net code. No other game I own gives me this much trouble. Its been two months and I still don't have a solution for why my searching for opponents screen freezes when I try to play a match. Pathetic superbot