Reply
Topic Options
Mark Topic as New

Mark Topic as Read

Float this Topic for Current User

Bookmark

Subscribe
Highlighted
reasion for Sony layoff
[ Edited ]
32 replies 779 views Edited Sep 29, 2012
source: http://www.neogaf.com/forum/showthread.php?t=493575
paul gale if this is true shame on you
here is the post:
I do frequent voice work with many of the teams at Sony and two of my good friends were part of the layoff, hence how I know about any of this.

It's a sad situation that was never really explained publicly but it's important to consider when you look at the current state of PSASBR pre-launch hype.

Long story short, Superbot and SCEA signed agreements with each of the third parties providing characters for All Stars (specifically Raiden and Dante) that their characters would be revealed "to best accommodate the needs" of the character's developers.

Dante and Raiden were each supposed to get character reveals trailers akin to the Sonic in Smash Bros trailer; the trailer would act as both hype for a new All Star and hype for their upcoming game (Revegance). These were gentleman's agreements. Once the leak happened, Superbot and SCEA went into panic mode and realized that the majority of their work on the title was just given an early blow-out, potentially killing any sort of carefully timed pre-launch hype.

In order to continue hype, SCEA's marketing team contacted Paul Gale, who first revealed the game on his blog as "Title Fight". Realizing that he could be used as a scapegoat for false advertising, they bribed him (though the extent of which is something I do not know the specifics of) and told him to quote "go nuts".

Realizing a potential destruction of his reputation if done incorrectly, Gale carefully timed out "leaks" and "teases" and purposely laced them with vague and false information in order to pump the fan base up for release.

Flashforward to about three weeks ago, SCEJ catches wind of Platinum's video interview where they openly bash the title, the way it's being handled (since they never got a full reveal akin to what Superbot and SCEA promised for Raiden) and do nothing to quiet or combat Kamiya's Twitter statement that the game is "a Smash Bros. rip-off".

SCEJ then sent an executive decision SCEA's way to make "necessary re-arrangements" of the marketing and PR team in North America and directly urged Superbot to begin development on downloadable content that lines up with the fake leaks in order to keep good will with their early consumers who are obviously informed of leaks and rumors long before release.

While the Sony PR firings had a lot to do with the way the holiday line-up was presented at TGS, the PSASBR issues acted as a major catalyst to the decision.

It's worth nothing that all but three of the SCEA PR and marketing staff originally assigned to PS All Stars is still working on the project. The others were either fired during the post-TGS lay-offs or were assigned to new projects.
also:
got this back from a high up on neogaf regarding the cred of this guy

"He's a voice actor who's worked with SCEA before... his source maintains the rumor is true, but really... no one can prove it."
Treasure Hunter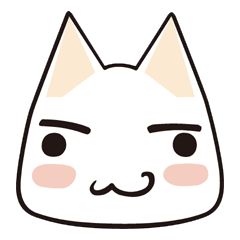 Registered: 02/25/2012
Offline
4668 posts
Re: reasion for pg layoff
Sep 29, 2012
Re: reasion for pg layoff
Sep 29, 2012
If thats true, then SJEA did a REALLY bad move letting us know that there were only 20 characters, it was supposed to be mantained in secret.
So i think its false.
Also she/he does not have any prove.
---------------------------------------------------------------------------------------------------

Re: reasion for pg layoff
Sep 29, 2012
I can believe the backdoor politics (the game industry has shady dealings and does many messed up things. Check thr book "Ultimate Video Game History"), but I don't really want to get involved with the ensuing debate so I'll just say.
Interesting. Good day.
_______________________________________________________________
--- The Colossal King
--- The Gravity Queen
Treasure Hunter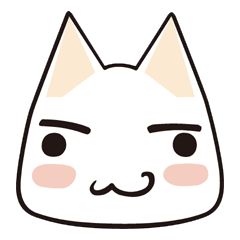 Registered: 02/25/2012
Offline
4668 posts
Re: reasion for pg layoff
Sep 29, 2012
I Only Post Everything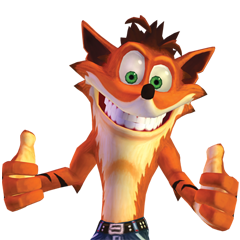 Registered: 06/08/2012
Offline
1197 posts
Re: reasion for pg layoff
Sep 29, 2012
Treasure Hunter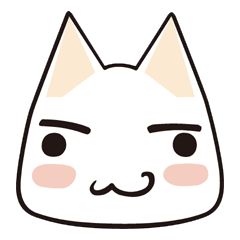 Registered: 02/25/2012
Offline
4668 posts
Re: reasion for pg layoff
Sep 29, 2012
---

sovietprince wrote:
I talked to this guy in a pm for awhile and he seems honest, if this is true paul gale is the one we need to go after.

As for neogaf you forget that themink was RIGHT

---
Right by what account? We don't know anything for sure yet.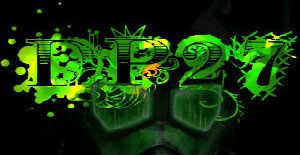 Visit PAStadium's YouTube Channel for all of your Project Axis needs!
Re: reasion for Sony layoff
Sep 29, 2012
I saw this and out of the most info I've seen this seems legit as heck. So first of all Paul Gale is a scapegoat and was bribed to do leaks (if correct he's a F***in sell out). Also now I understand why Platinum Games hated on them so much before, now I believe the "PSASBR is a rip-off," comment is justified now (I'd be p***ed to if they screwed up my character). Also I hope those fired get a new job.
Last thing Paul Gale if this is true I've lost all respect for you as a fighting game man, and a gamer.
One last thing. If that story is tru that means they planned all along to have Dino and Raiden which is downright stupid and not liked by anyone. Seriously if this is true then SB has TERRIBLE picks for the roster. WHO IN THE HECK WOULD WANT DINO IN THIS GAME! SB ARE U KIDDING ME!!! REALLY!!! WHAT FAN WOULD WANT (specifically Dino) DINO IN THIS GAME!! HE IS IN NO WAY SHAPE OR FORM A PLAYSTATION ALL STAR!! Seriously if SB really chose him from the get-go they're not respected by me anymore. After hearing this (if true) I'm really thinking about cancelling my pre-order now. That's just bad SB shame shame shame.
(I'm only saying this stuff if that post is true, if it's not please ignore me)