Reply
Topic Options
Mark Topic as New

Mark Topic as Read

Float this Topic for Current User

Bookmark

Subscribe
Highlighted
37 replies 518 views Edited Nov 12, 2012
Ok so here I want people to say characters they want as dlc. Note: you must have GOOD reasons and not just be talking out your **bleep**. P.s I know this a thread similar to another but this one is targeted to getting people that make sense in and not just random people
Smasher_Wolf
Hekseville Citizen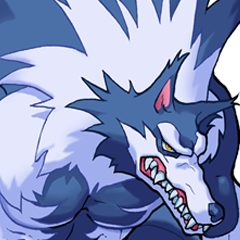 Registered: 09/25/2012
Offline
253 posts
HM01_Impaler
Uncharted Territory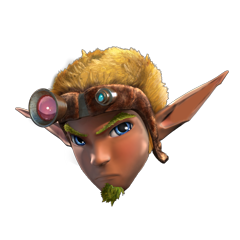 Registered: 07/08/2012
Offline
1582 posts
Re: realistic dlc characters
Nov 12, 2012
Hmm it's hard to tell what is realistic for DLC because we haven't seen any DLC characters yet. But here's what I think is possible:
Crash
Cloud/Lightning
Kat
Connor Kenway
Nathan Hale/Chimera Hybrid
Dart Feld
I think it will be something like this. Not all of the highly requested characters will make it, but I believe some will.
Re: realistic dlc characters
Nov 12, 2012
Ok let me start with some characters of my choice
1.King of the cosmos- my reasoning is fairly simple he is really infamous I believe a Playstation and well be extremely unique and to back it up seth killian said early they were thinking of putting him in the only thing stopping them was making him work so maybe given a lot of time they could make it work
Re: realistic dlc characters
Nov 12, 2012
2. Kat- not only is she a female and vita rep but her gamestyle would be insane not to mention her game being the best vita game so far and her game having little to no bad reviews if you ask me she is a all star in the making and this is her chance to prove it
Re: realistic dlc characters
Nov 12, 2012
Raziel (Legacy of kain: Soul reaver) / Emmit Grave (StarHawk)
emmit grave could Obviuosly be included, see'ing as he is owned by santa monica.
As for raziel, he is my fan favorite, and it seems many old time companies are very interested in having their charectors included in this game
the rival would be great, since raziel looks EXTREEMLY like an outcast.
----------------------------------------------------------------------------------
Mario kills turtles..... kratos kills gods.

looking for some art to look at! look no further!
www.noahmorrow.deviantart.com/


Re: realistic dlc characters
Nov 12, 2012
Crash Bandicoot because of Sony`s past, and dedication to get him in this game plus possibility of Paul Gale rumor being true and also the fact that Activision would most likely try to get money off of Crash.
--------------------------------------------------------------------------------------------------------------
Re: realistic dlc characters
Nov 12, 2012
3.juliet starling- hear me out she would be a great character gameplay wise her square would be like in her game cheerleading moves which would be fast and have lots of combos while her triangle would be her chainsaw which would be slow but powerful giving her ability to switch from combo heavy to heavy hitter and her o would be like special moves like her chainsaw dash her chainsaw gun or others and her supers could invole nick tickets or her family
Re: realistic dlc characters
[ Edited ]
Nov 12, 2012
Nox from the PSN game Sideways: New York. He kind of reminds me of mario. He has a wide range of moves in his game. He's an graffiti artist who can use artistic attacks. He's a close range fighter with one mid range attack and he can slowly glide down in mid air. Even thought his PSN game isn't as famous as fat princes, I see Nox more of a fighting character than fat princes, who does nothing in her game but give orders and eat cake.
n0rmal94
Uncharted Territory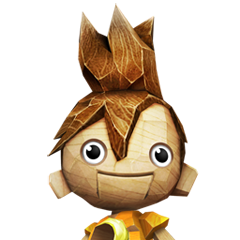 Registered: 07/18/2012
Offline
1273 posts
Re: realistic dlc characters
[ Edited ]
Nov 12, 2012
Im usually suggested jrpg/rpg characters since one isn't enough to cover it.(Honestly I don't want an FF rep to be the only jrpg representatives.)
Rudy Roughknight : From a series called Wild Arms which is one of Sony's huge jrpg series. It was a huge hit in Japan while it got obscurity status here due to every rpg being compared to FF back then.
The series lasted from the ps1 era up to the ps2 and psp. It had 5 installments along with a spin-off, and a Wild Arms 6 was in the works but nothing has been heard since.
I've made a moveset of him by I doubt the community is going to care as for them is going to seem as "another gun user". Also he is A 1st party character.
"I'm watching you in the shadows........nah im right next to ya"