Reply
Topic Options
Mark Topic as New

Mark Topic as Read

Float this Topic to the Top

Bookmark

Subscribe
Highlighted
"Playstation All-Stars Will Suck" - Game Statistics
57 replies 1225 views Edited Aug 3, 2012
http://gamestatics.com/articles/playstation-all-stars-will-suck/
I've been doing a lot of writing in these articles about games that are doing things right. I'd like to shift the conversation this time to games I think are doing it wrong. Namely, Playstation All-Stars.
…that's just not going to work, guys. It's not. I'm calling it now. Once the novelty runs out (and it will run out fast), we're going to be left with a game that's little more than a slightly sad attempt to copy Nintendo's money-making formula. I mean, it's no secret that Playstation All-Stars is a Super Smash Brothers knockoff—from a gameplay perspective the only thing it really does to distinguish itself from Brawl is require the use of super moves to knock opponents off the screen—but just because a game copies another's formula, that doesn't mean it's not going to work. And it'd be unfair of me to condemn Playstation All-Stars for its gameplay, considering it hasn't come out and, lacking the powers of precognition, I'll have to actually play it before I can say if the fighting works or not.
The reason Playstation All-Stars won't work is because Sony is not Nintendo, and it has not made enough of an effort to be more LIKE Nintendo in the years before and during the development of Playstation All-Stars.
Now, it would be a mistake to say that Super Smash Brothers doesn't owe some of its success to its outside-the-box approach to combat that emphasized movement, timing, and reflexes over the standard fighting game focus on flow and mastery of the controls. But a game can have perfectly interesting mechanics and still not be as wildly successful as Super Smash Brother's was: Blue Blaze has a unique combat system and balance that's earned itself a place in the roster of any professional fighting gamer , but it's not even as well-known as, say, Soul Caliber.
What made Super Smash Brothers the success it is was the brand. There was a unity and cohesion to the fighter line-up in Super Smash Brothers that, frankly, Sony will be unable to recreate. They were all Nintendo characters in Super Smash Brothers—characters created by Nintendo for games that they had developed. And that means a lot more than you first might think, because Nintendo has a unique ascetic and charm that carries through all of their titles that was easily preserved in the crossover. Even their darkest series, Metroid, has just enough of the Nintendo ascetic, particularly when it was still a 2D sidescroller, to render it compatible with more light-hearted series like Pokemon and Kirby.
What's more, Nintendo was THE brand by the time Super Smash Brothers had come out. It was the N64 era, and Nintendo was on top of the world with Super Mario 64, Donkey Kong 64, Star Fox 64, Ocarina of Time… the Dreamcast was in decline, the Playstation was too young to be much threat, and the Super Nintendo had effectively monopolized the previous generation. Gamers KNEW Nintendo, and they were willing to buy a game released by Nintendo, regardless of what franchise it was. Fans of Mario Kart 64 would pick up Kirby and the Crystal Shards simply because, hey, it was made by Nintendo, and those guys make good games. What's more, Nintendo perpetuated this brand recognition by creating a legacy with its characters—while some may say Nintendo desperately needs to branch out, no one can deny that when it comes to making crossover games, it's immensely more satisfying to see a character you know intimately battle with another character you know intimately because they've both been around about as long as you have. Kirby had been in five games before he showed up in Brothers. Donkey Kong had been in eight. Link had been in about seven games before the first Super Smash Brothers. And let's not even try to count all the crap Mario had been in.
Nintendo knew how to flaunt its name and its characters, and they could get away with it because they were **bleep** good at doing both.
Sony doesn't have any of that. Sony is a publisher, not a developer, so when it tries to draw its most recognized and beloved franchises together, they're going to run into a plethora of problems. First of all, you can pretty obviously see they're having issues with the character list—the addition of the Fat Princess and the Big Daddy are telling signs of desperation (The Big Daddy is cool, but Bioshock isn't a Playstation exclusive series), and while we all have fond memories of Parappa the Rapper you can't really say he's relevant in the market today. It's like how Sega keeps rolling out Space Channel 5's Ulala for crossover games, regardless of how inconsequential the whole series is—sort of a sad acknowledgement that they don't have much to work with.
But even Sega has a company aesthetic players will recognize. Space Channel 5 doesn't feel weird compared to, say, Sonic, or Samba De Amigo, or even Skies of Arcadia, who are all present in the upcoming Sega crossover racing game. They're all cartoony and colorful and done in an anime style.
But Sony can't make the same claim. It's downright STRANGE to see Sly Cooper in the same screenshot as Nathan Drake—heck, the two have so much in common character-wise, but the aesthetic is so jarring it never feels natural. Kratos and Sweet Tooth may have a lot in common, but that doesn't change the fact that one of them is a clown with fire for hair. And the Big Daddies, in the Bioshock games, were slow, somber, terrifyingly solemn machines. Once human, and stripped of all things warm and familiar, they were reduced to single-function automations whose heavy footsteps and low pained moans caused gamers to shiver in anticipation: either out of fear or with psychotic glee that the appearance of a Big Daddy meant a Little Sister was nearby.
Paying to see one kick the Fat Princess in the face is like paying to see the Mona Lisa make out with the Wendy's mascot—it cheapens the art.
Finally, who are they going to sell this too? The whole point of a crossover fighting game is to unite the fans, but looking at the games a lot of these characters are drawn from, there's not a lot of overlap. Fans of LittleBigPlanet probably have very little interest in a fighting game, let alone the God of War series, those two games being about as opposite as opposite can get. And fans of the God of War series might be interested in a fighting game, sure, but they'll find no delight in Sackboy's inclusion, probably less so when the man who managed to kill the entire greek pantheon is defeated by a doll made of felt and obese royalty. Heck, they'll probably be peeved at the lack of gratuitous violence, much as Mortal Kombat fans were disappointed with Mortal Kombat Vs DC Universe. People who like shooters will get a kick out of Nathan Drake and the Killzone guy, but FPS fans and fighting game fans are on two ends of a long, long spectrum… why would they even care about Spike from Ape Escape? And who even invited Nariko? Nintendo had a way to unite its fans under its banner—that's the whole reason we have Nintendo fanboys and fangirls–but Sony doesn't. There are no Sony fanboys or fangirls. Nobody bought a game just because Sony was behind it, they bought it for unrelated reasons—they liked the franchise, or they liked the developers, or they wanted a shooter or RPG or platformer. Without that pre-established sense of community, what can we get from Playstation All-Stars other than a brief, ironic laugh when Dante uses his lightning sword on Cole?
This is just my opinion, but I don't see Playstation All-Stars as having the impact or lasting power of Nintendo's brawler. The game will be released, scores will be a little above average, and then nobody will talk about it again.
But we've already established my precognition is underdeveloped, so I could easily be wrong."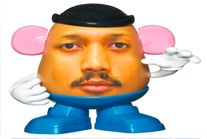 I Only Post Everything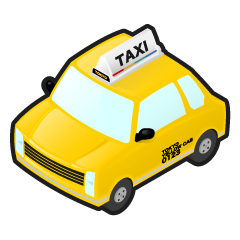 Registered: 07/08/2012
Offline
1165 posts
sonicjamareiz
I Only Post Everything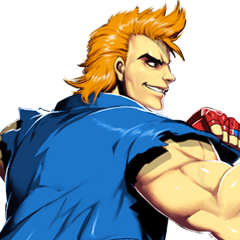 Registered: 06/14/2012
Offline
1044 posts
Re: "Playstation All-Stars Will Suck" - Game Statistics
Aug 3, 2012
u suck im not reading this long thing
A African-American adult male has taken illegally possession of my 2-wheeled mode of transportation thus has acquired my property under false pretenses
Thirty3Three
Treasure Hunter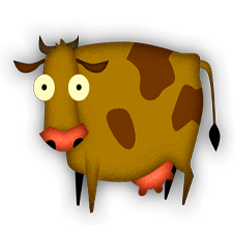 Registered: 03/17/2012
Offline
5693 posts
Re: "Playstation All-Stars Will Suck" - Game Statistics
Aug 3, 2012
He's got a vagin-Ee-gin-gin. Don't listen to her.
http://community.us.playstation.com/t5/PlayStation-All-Stars-Battle/OFFICIAL-GEX-for-PSASBR-Thread-Sony-Santa-Monica-Please-Read/m-p/40066215/
I Only Post Everything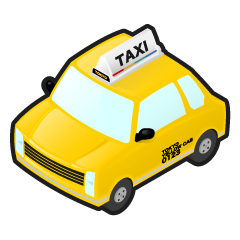 Registered: 07/08/2012
Offline
1165 posts
SniperWolf323
I Only Post Everything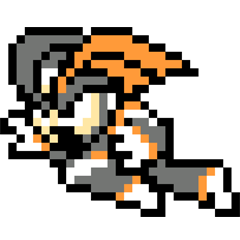 Registered: 07/22/2009
Offline
950 posts
Re: "Playstation All-Stars Will Suck" - Game Statistics
Aug 3, 2012
Ill agree with the character choises, alot of them were bad. But for the rest SHUT THE F*** UP!
Omar - "what are you guys doing? Why did you get rid of crash!"
Game devs - "we wanted to put in evil Cole so we had to get rid of everyone else the fans wanted"
Omar- "Oh nice, good idea. I didn't think of that"
Fender Bender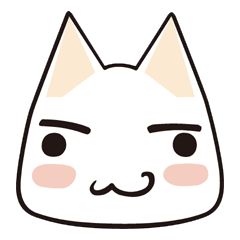 Registered: 03/07/2009
Offline
2718 posts
I Only Post Everything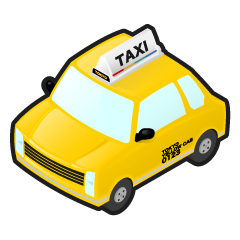 Registered: 07/08/2012
Offline
1165 posts
Re: "Playstation All-Stars Will Suck" - Game Statistics
Aug 3, 2012
Re: "Playstation All-Stars Will Suck" - Game Statistics
Aug 3, 2012
Does every idiot with an internet connection have to make the Smash Bros comparison? This game's got a lot more going for it than just a Smash Bros style!