Reply
Topic Options
Mark Topic as New

Mark Topic as Read

Float this Topic for Current User

Bookmark

Subscribe
Highlighted
"PSASBR: 5 Reasons Why Fans Shouldn't Choose The Roster" - WhatCulture
28 replies 1011 views Edited Oct 8, 2012
PlayStation All-Stars Battle Royale was announced earlier this year to lukewarm reception. It was hard to deny the resemblance to another well known "smash-up", but Sony remained positive about this game. Within minutes of the announcement, countless forums across the web predicted and judged the most likely character additions while hoping for their favorites, but more importantly, discussion was going on, which was the key to the success of such a game.
With the revealing of most of the roster, the obvious inclusions are mostly out of the way leaving much room for fan speculation. Often on the forums, "This person has to be in" or "No (insert character name), no buy" topics appear. The developers may have a plan set out with no room for additions – other than DLC – but the more fans cry, the higher the chance for disappointment. Obviously, the roster is made to please the general public, but if the fans had every say in the matter – which they want – this game would probably fail….hard.
Here are 5 reasons why developers have their own agenda and should stay that way.
5. The Roster Would Be Endless
If developers were to please everyone, the character selection screen would be 500 pages long. No one ever complains for a roster being too big, but everyone complains when it's too small. Even when a fighting game has a well-balanced cast with completely unique movesets, quantity will always overcome quality to the average gamer.
With a restricted number of slots, hate is everywhere to be found. From a character being a "waste of a slot" to "too many clones", restriction brings out the ugly in rabid fans, but it is more than necessary. How much space would this game take if every character that was requested more than twice had a spot. Too many characters means too many balance issues, inevitable clones, and a game that would crash your PS3.
4. Lack of Diversity
Let's face it, most console gamers are male. Developers have created a formula that have made some characters extremely attractive. Gamers always take the bait. More likely than not, if majority were to rule, this game would be filled with cool-trench-coat-wearing guys and hyperactive girls. Sure diversity isn't the true agenda for fighting games, but seeing the same type of character over and over will get tiring. Few villains would make the cut – as if there are some now – and with only so many of these types of characters, the next reason will happen.
3. Obscure Characters From Obscure Games
People will turn to the "cool" characters in really obscure games that no one has ever heard of. If the developers wanted to include such obscure characters in order to market them, they would, but unless a sequel of that game is coming out soon, there would be no point. Especially for a game like this where the initial cast must be able to please the majority of people. Sure Fat Princess was someone of an odd choice, but it technically makes sense.
Yes there are random characters who would fit in this game surprisingly well given a correct moveset, but that really isn't the point. On the opposite end of the spectrum, but relating to the previous number…..
2. Popular Games Will Rule
If the developers made a poll and the 30 characters who had the highest votes would make it, what would happen? That's right, every character from Final Fantasy VII would be in. Not only that, but three versions of Sephiroth would probably make it as well due to reason number four – lack of diversity. Imagine the chaos that would ensue. Really, imagine it. The gamers who know this game is supposed to celebrate iconic PlayStation characters would rage….hard.
Given the previous three reasons – and the three types of gamers there are – the roster would probably end up having very few exclusive characters. In current times, PlayStation exclusive characters are far too few as games usually end up being ported to or from the Xbox 360. Furthermore, back when the PlayStation was clearly the most popular console, exclusives were the reason to get a PS1 or PS2. What this generation made were the reason for number three – obscure characters.
The casual gamers however, would vote for the three Sephiroths.
1. It's All Business in the End
In the end, let's face it, as much as this is a celebration of how far PlayStation has gone, it's all for the money. Is there a better way to pimp out all your games than to have them in jammed into one. Some people are going to buy this game just because their favorite character is in it. Though people are skeptical, the hype this game is creating is massive. Massive hype equals massive money and though some would love to disagree, the only ones who know how to market their brand are the actual people who work for Sony.
All the reasons stated above are the exact ways to not milk the brand for all it's worth. Even characters who are seemingly a "waste of a slot" have some sort of credibility now or even in the future. Only the people at Sony truly know the agenda this game will create. Though fans would love to decide the complete roster, it is simply impossible. Developers know how to balance keeping fans happy and keeping their pockets happy as well. No fans means no money, but no money means no fans as well.
For now, we can all sit and wait for the rest of the reveals – though most of them are leaked already. Either way, rage will come and it will go once people get their hands on this game. Whether or not it will actually be good is still debatable, but let's let the developers handle it.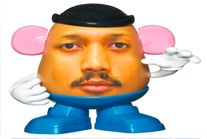 RexLozuresky
Uncharted Territory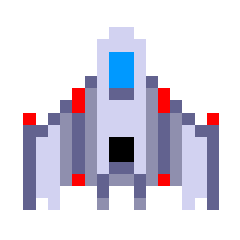 Registered: 07/24/2012
Offline
1660 posts
Re: "PSASBR: 5 Reasons Why Fans Shouldn't Choose The Roster" - WhatCulture
Oct 8, 2012
no that would be endless roster
they just didnt add most wanted chars
if they did add this chars to final roster everyone couıld be happy trust me
crash
spyro
cloud
big boss
kat
thats it man
Re: "PSASBR: 5 Reasons Why Fans Shouldn't Choose The Roster" - WhatCulture
Oct 8, 2012
The writer is full of **bleep**, he talks about us like were stupid. Top 3 characters i would want added to the game would be very diverse and add alot of depth to the gameplay. Those 3 would be wanderer( he would have the ability to climb and hang on platforms) kat ( a character that would fight well in the air) and sora ( a character with great air melee abilities)
Re: "PSASBR: 5 Reasons Why Fans Shouldn't Choose The Roster" - WhatCulture
Oct 8, 2012
honestly, the only one that didn't make the roster AND didn't make sense was no resistance rep,
they have 2 stages and a(n) (couple of) item(s).
i really need someone to explain this to me....
Play For Fun!
Hekseville Citizen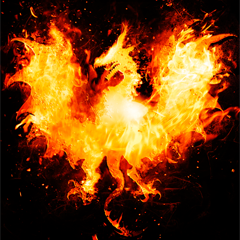 Registered: 07/14/2012
Offline
358 posts
Re: "PSASBR: 5 Reasons Why Fans Shouldn't Choose The Roster" - WhatCulture
Oct 8, 2012
Nicely done. 100% agreeable.
Now let's hope that people will actually listen to this
~~~~~~~~~~~~~~~~~~~~~~~~~~~~~~~
You forgot to take the safety off, rookie.
Re: "PSASBR: 5 Reasons Why Fans Shouldn't Choose The Roster" - WhatCulture
Oct 8, 2012
I'm not a Nintendo fanboys but, Wii U gonna be more powerful than PS3 so that console war not over. also, "PlayStation exclusive characters are far too few as games usually end up being ported to or from the Xbox 360", that's the developer's decision NOT Sony AND you have to add Wii / Wii U as well.