Reply
Topic Options
Mark Topic as New

Mark Topic as Read

Float this Topic to the Top

Bookmark

Subscribe
Highlighted
"Opinion: PlayStation All-Stars Battle Royale - The Roster Problem" - PS3 Trophies
7 replies 513 views Edited Dec 11, 2012
http://www.ps3trophies.org/news/news-8539-Opinion--PlayStation-All-Stars-Battle-Royale---The-Roster-...
Video game crossovers are not easy. The blending of various franchises, that mean more or less to different people, is a recipe that can easily go wrong. Too much of one ingredient and it's overly skewed, too little of another and it lacks flavour. Don't include another and it's almost not worth playing, at least from a nostalgic indulgence perspective.
It's a trick that the likes of Capcom and Nintendo have gotten right; with the Marvel vs. Capcom and Super Smash Bros franchises, respectively. Based on a solid foundation of characters that have been developed and digested into the public consciousness over decades, the rosters that make up the crossover games from the houses that brought us Ryu and Mario are nothing short of bountiful. They liberally spill over with recognisable faces and treasured heroes.
Enter Sony and the latest such crossover, PlayStation All-Star Battle Royale, a game that is surprisingly playable but questionably cast. More than the aforementioned Marvel vs. Capcom and Super Smash Bros, PlayStation All-Star Battle Royale is a celebration of the works of its publisher. The 'PlayStation' in the title leaves little doubt that Sony is pitching this as a best-of the console's offerings.
Fine in theory. Make sure you deliver.
Sony is a relative newcomer to the world of video games compared to its crossover fighter peers, and it shows in the depth of its combatant roster. At best, the Battle Royale inclusions are a mixed bag. Brilliant additions sit aside those that boggle the mind and others still whose inclusion can only be the result of commercial incentive, rather than the fan service they should be. Those less enticing selections take the place of other, more deserving, candidates. Unfortunate.
We'll start with the good. PaRappa the Rapper, Kratos, Jak & Daxter, Sackyboy and Nathan Drake do a fine job of reminding us of PlayStation past and present. They're also very different to one another, offering a diverse range visually and mechanically. Being able to answer those silly questions such as would Drake be able to scratch Kratos, and could PaRappa rap his way to victory over Sackboy and his potentially limitless creations, are exactly the kind of thing that games like this should aim for.
Sly Cooper, Ratchet and Clank and Twisted Metal's Sweet Tooth also fall into this category. These are characters synonymous with the PlayStation brand, they're part of successful franchises and they mean different things to different players.
Other inclusions are more difficult to understand and highlight the shallow pool Sony has to draw from when it comes to iconic characters. Killzone's Colonel Radec is perhaps the best example. Yes, Radec is from a PlayStation exclusive brand. Yes, Radec is known to players of Killzone. Does Radec, though, have a unique/strong enough image to warrant being a part of a game such as this? No. Is anyone asking the question: Drake vs. Radec, winner? No.
Radec is a functional part of narrative design within the world that he inhabits in Killzone, he has not come anywhere near to transcending that series and weaving himself into the consciousness of the PlayStation community at large. Therefore he does not deserve inclusion. Similar arguments can be levelled at Fat Princess, MediEvil's Sir Daniel Fortesque and the bizarre choice to include inFamous' Cole McGrath in both 'good' and 'evil' form (and yet there's no Sackgirl to go along with Sackboy).
These characters are filler, they puff out the roster to an acceptable size but do little to enhance it. Character selection in these games should be equal parts personal attachment and moveset... I find it hard, impossible perhaps, to believe that players choose to play as Radec, McGrath and company because they're fond of them. Radec is used a lot online because it's possible to spam his long range moves to great effect, not because everyone is desperate to see him strut his stuff in a new setting.
At least, however, the above intruders are PlayStation characters. You'll not find them on a Microsoft or Nintendo platform anytime soon. The same can't be said for everyone. Commercial incentive has worked its magic and cast a spell strong enough to invite Bioshock's Big Daddy, the new Devil May Cry's re-imagined Dante and Metal Gear Solid 2/Rising's Raiden to the party.
Raiden over Snake seems odd, until you consider that Metal Gear Rising: Revengeance is just around the corner. Bioshock is a game more closely associated with Microsoft thanks to a release schedule that saw it come to Sony's console over a year after it debuted on Xbox 360. However, with Bioshock Infinite on the way the promotion makes sense (even if there doesn't look to be any Big Daddies in the series' third game). Similar story for Dante and the upcoming Devil May Cry, which means we get the newer, blander, 'emo' Dante as opposed to the 'real' Dante.
With Thieves in Time not far away, an argument could be made for Sly Cooper as an advertising angle. For sure, Sony had that in mind when putting the cast list together, but the thieving raccoon gets away with it thanks to the goodwill built up with the decent PlayStation exclusives released just after the birth of the current century.
It's a shame that Sony saw fit to populate its roster with individuals that have no qualifications for being there, aside from the potential rewards to be reaped from giving them an extra PR boost. It goes completely against the playful nature of what we're led to believe this game is about.
Furthermore, there are a number of candidates more deserving to make the squad. Where, for example, are Crash Bandicoot, Spyro the Dragon and Lara Croft? Crash was once hailed as the PlayStation's on-again, off-again, mascot. Spyro played his part in appealing to the hordes of tweens and teens eager to get their teeth into more platforming adventures. Tomb Raider was one of the reasons Sony's first console was such an enormous hit in the west.
All of these characters were at some point exclusive to the PlayStation, all have been shamefully overlooked by the powers that be. And what of the hordes of slightly less well-known faces that are part of the PlayStation family? The Yakuza series' Kazuma would have made a brilliant addition and appealed to that franchise's loyal fanbase. The blond-haired presenter of the Buzz series would have been an off-kilter stable mate in keeping with the game's quirky outlook and let's not even get started on the hordes of Final Fantasy characters that are unique to the PlayStation One era.
Put Cloud and Sephiroth in Battle Royale and it will sell more. Fact.
The inconsistent quality of its roster prevents Battle Royale reaching the heights that its gameplay suggests it might. It's interesting that the game's final boss, Polygon Man, represents the struggles Sony has had in defining its own set of recognisable characters in the way Nintendo has so successfully done with Mario, Link, Pikachu and friends.
Originally conceived by Sony's American division, Polygon Man was supposed to become the PlayStation brand's mascot in the land of infomercials, pick-up trucks and foot longs. However, Sony of Japan hated the design and Polygon Man was swiftly dropped from advertising campaigns. The fact that Battle Royale sees various other characters fighting to rid the world of him is indicative of the internal conflict the company has had in establishing a champion.
It's unfortunate that that conflict has resulted in only about half of the Battle Roster being deserving of the 'All-Star' tag and forced Sony to include minor first-party characters and various third-party ones.
Of course, you will be able to come up with your own list of characters that you would prefer to see. Perhaps you're a person that even celebrates Radec as the game's finest character, not just because of his moves but because you like the guy and can't get enough of him.
Therein lies the problem with these crossovers; they will never be just right. Everyone wants different characters, and there's not enough time in the day to include them all. Certainly, I don't envy the guy tasked with signing off on the final selections. Every inclusion and every omission is going to rub someone up the wrong way, some even enough to bother writing about it.
Video game crossovers are not easy.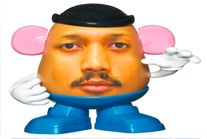 Re: "Opinion: PlayStation All-Stars Battle Royale - The Roster Problem" - PS3 Trophies
Dec 11, 2012
So this guy doesn't know that Sackgirl is in the game. The buzz guy is in the background of dreamscape, and Cole isn't that important? I really don't know about this one, the rest are things already said before.
I Only Post Everything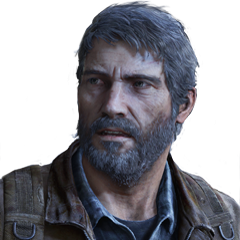 Registered: 10/21/2010
Offline
1173 posts
Re: "Opinion: PlayStation All-Stars Battle Royale - The Roster Problem" - PS3 Trophies
Dec 11, 2012
After I read it, I thought it was the actual user till I saw the link at the top that it was from PS3 Trophies. Good read.
Though that person from PS3 Trophies really have to know his info about why there were two Coles, why DMC's Dante was in than Classic Dante, and even why Big Daddy got in because of the Developer wanting him in. No research involved.
I can't really take the whole message seriously if that person is just going to write "which means we get the newer, blander, 'emo' Dante as opposed to the 'real' Dante." This sounds like it would of been better off on Gamefaqs Forums, but that could apply to PS3 Trophies since it's not an article or news since it's from PS3 Trophies.
I can agree on the filler on "Fat Princess" but not Medievil's Sir Daniel Fortesque in which he never explained why. Oddly weird he accepts PaRappa but not Sir Daniel, maybe because the music rhythm was a little successful than Medievil. Not only that, but both franchises only have three games (PS1, PS1, PSP - PS1, PS2, PSP).
This just puts the icing on the cake. "Put Cloud and Sephiroth in Battle Royale and it will sell more. Fact." He has to know that this is Playstation All-Stars, not Final Fantasy All-Stars. The comment shows that pretty much, no one will care about the Playstation characters that did something for PS1, PS2, and PS3. But instead, just RPG chars (yes, I know of them but once again, Third Party). He also had to bring up like other users did by mentioning the "All-Stars" tag, in which it's just a title.

He's right that Capcom & Nintendo got them right with their rosters. He also should know that so did Playstation. You got the characters from PS1, PS2, and PS3. Most of the people who are disappointed is because of characters like "Crash", Spyro", "Snake", and "Cloud. Characters WHO are known on Playstation but AREN'T First Party. Otherwise, this would be Third Party All-Stars Battle Royale when I expected First Party chars so it'd be more of the Playstation Brand. Few Third Party chars are fine just like SSBB's Sonic & Snake (same like Sonic All-Stars Transformed, minus Danica Patrick who is just ALL advertisement).
He's right that crossovers will never be right. I was disappointed when I didn't see my favorite SF character on SFxTK, what did that mean? I stuck with it & enjoyed the variety of the roster & was then pleased when I saw a costume of my favorite char on a TK char.
It's like the same when lots of people who enjoy Mega Man wanted to see him in Marvel vs. Capcom 3 & then Ultimate Marvel vs. Capcom 3. He's big on Capcom so they knew it'd be for him as a char, but they didn't see him so they were disappointed & were more disappointed seeing a costume of him on Zero. They weren't pleased when they saw Bad Box Art Mega Man on SFxTK because they were better off with Mega Man or Mega Man X (who got lots of votes on the MvC3 DLC Poll & results didn't do anything). Probably most of them didn't know that it was because of Mega Man's Creator who wanted to see BBA Mega Man in a game before he left. Lucky him, Capcom did this with SFxTK.
They probably still stuck by with the game despite no Mega Man's inclusion.
Every crossover won't please everyone. This one did to many & didn't to some.
John Robertson's opinion is decent. It has some points while it also doesn't.
Re: "Opinion: PlayStation All-Stars Battle Royale - The Roster Problem" - PS3 Trophies
[ Edited ]
Dec 11, 2012
Good god these journalists are just as uneducated as any casual cod fan.
THEY DON'T OWN THE **bleep** CHARACTERS, THEY CAN'T GET EVERYONE THEY WANT.
characters like new Dante and raiden aren't there because sony wants to advertise, it because their owners didn't give sony a choice.
so its only a coincidence that it looks like the game is advertising new games.
JesseCasco
Hekseville Citizen

Registered: 11/16/2012
Offline
325 posts
Re: "Opinion: PlayStation All-Stars Battle Royale - The Roster Problem" - PS3 Trophies
Dec 11, 2012
Yet another horrible article.
Radec is awesome. Screw the author.
------
Playstation God of War Stars Battle Bore y'all !!!

fabsta1994
Uncharted Territory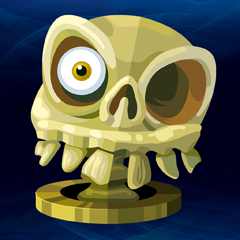 Registered: 07/10/2012
Offline
1360 posts
acursedone
Hekseville Citizen Registered: 12/11/2012
Offline
280 posts
Re: "Opinion: PlayStation All-Stars Battle Royale - The Roster Problem" - PS3 Trophies
[ Edited ]
Dec 12, 2012
Hard to say that Cole McGrath isn't important and still be taken seriously.
I don't think he actually said that. I believe he said it was stupid to have both evi/good cole in the game. Correct me if I'm wrong.