Reply
Topic Options
Mark Topic as New

Mark Topic as Read

Float this Topic to the Top

Bookmark

Subscribe
Highlighted
nerf kratos buff dante
21 replies 644 views Edited Dec 13, 2012
Kratos range and hits are too fast for a melee and has fast down time on his attacks...basically instantaneous. Dante is an upclose melee that CAN get good ap unless he can hit someone. Dante attacks are so slow from each hit, he can get hit in the middle of it if he stops and try to dodge or block. Also from other melee attackers, Kratos can start a hit from the front and if the enemy is from behind he can easly switch to the back side and hit them... DANTE CANNOT DO THIS! Raiden can also hit left to right but not effective as Kratos can. Dante needs also a projectile parry just like Kratos since hes getting kitted down by so many projectile charaters. Please Check this out since I personaly play Dante myself then started to play Kratos and notice how much of advantage he has over other melees!
Bardonic
I Only Post Everything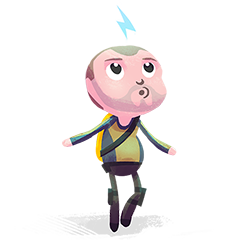 Registered: 08/14/2012
Offline
1079 posts
Re: nerf kratos buff dante
Dec 13, 2012
Re: nerf kratos buff dante
Dec 13, 2012
doing the full combo will give a good amount of AP as it is hard to get out. But single target hits doesnt give off much AP so it balances it IMO. But I do agree on everything else that youve said about his attacks and range.
Re: nerf kratos buff dante
Dec 13, 2012
Kratos does not need a Nerf.
I main with Kratos and I lose more matches than I win. He no longer gets 40 AP for his side square; now he gets 30. His level one can be interrupted easily and his level 2 is limited. Oh yeah about his level 3: Good players can avoid it 90 percent of the time, just get by him and roll block. He can't stomp you like Sweettooth's lvl 3 can.
Re: nerf kratos buff dante
Dec 13, 2012
Learning Dante cancels does take skills but this post is about how slow his attacks when autoing normaly and getting punished for it is just a real pain. Kratos needs a nerf from all his other abilitys and im not talkin about his supers... his supers are fine and can be avoided.
I Only Post Everything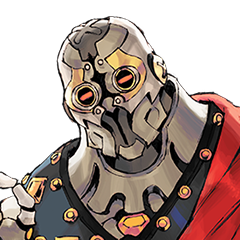 Registered: 10/07/2010
Offline
1169 posts
Re: nerf kratos buff dante
Dec 13, 2012
A lot of Kratos' attacks actually have a lot of recovery time if you block them, ever blocked Kratos' Side Square? Do it in practice mode and see how long it takes him to recover from doing the attack.
Re: nerf kratos buff dante
Dec 13, 2012
Krato's grabing move (forward square) can be punished and thats pretty much the same down time as Dante AUTOs... like i said earlier if he trys to stop in the middle of his combo to try to avoid being hit from behind, he cant cuz the recoverying on it is wayyy too long... just needs to make it a tad more faster. Kratos and Dante autos should at least switch attack speed roles so it would be balanced out. A fast hitting range auto vs a slow and close auto? **bleep**?
Re: nerf kratos buff dante
Dec 13, 2012
Kratos range shouldn't be nerfed his ap gain however should be nerfed. I'm a extremely good dante and only thing I say should be buffed is have a special parry against projectiles and buff pistols SLIGHTLY besides that he is fine you just suck he is a combo god that's why he has such a drawback if he misses if hr get you with the third your **bleep**ed simple as that not to mention he has a empty cancel dante is fine and so is kratos for the most part