Reply
Topic Options
Mark Topic as New

Mark Topic as Read

Float this Topic to the Top

Bookmark

Subscribe
2 replies 73 views Edited Jan 24, 2013
my previous partner and i were close to black belts( 55 and 57 brown belts currently) then i find out my partner got arrested and he wont be around for a while. my mains are fat p and sly, and i do have a mic. anyone lookin to do some ranked 2v2 before season ends please send me a msg. i am on right now waiting. thanks
Jan 24, 2013
Hey! Well I'm not exactly black belt material,or ranked match material altogether,but I'm also looking for a long-term partner. I play Toro and Jak,mainly Toro,but I'm still learning how to use them,trust me I'm not that good. Rank 340 Toro and also I play in the Pasta Stadium League.
I'll just advertise real quick,but a nice community who tries to help in stuff,so yeah you should try going there to since they have tournamentts in such and give out rewards "sometimes"
On the other hand,hit me up,sharpshotjiggles,but like I said I suck,I don't even have a belt yet,so it's understandable if you don't want to add me,if by any chance you do,if you add me please only PM me when I PM you myself,Vita can only share one email so I'm forced to use his email,and sometimes he logs on.
CharacterWishList:

Old Snake - They need more far-ranged characters that are badass,besides he reps more for MGS
Serah Farron (FF12) or Rinoa (FF8) - Both far-ranged characters,adds more females to the games,now Serah Farron can be really good at both far-ranged and close-ranged,while Rinoa can be better at far-ranged and has an companion.
Samanosuke (Onimusha) - He can be similar to Toro,his O button switches his swords making him have different fighting styles,his super level 3 could be his Oni form,besides they need a samurai.
Fei (Xenogear) - He can be the next Heihachi with Martial Art attacks and closed range character. His super 3 could be him flying around in his gear kicking some donkey. Level 1/2 obviously will be one of his deathblows.
Highlighted
I Only Post Everything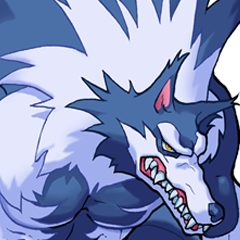 Registered: 01/07/2013
Offline
876 posts
Re: need new 2v2 partner
[ Edited ]
Jan 24, 2013
Yo man I'm sorry about last night I got your messages but my **bleep** dog was sick or something and made me take her out 1000 times.
I still have you on my friends list so as long as you did not remove me I will glady 2v2 with you anytime you catch me online again. I am the Drake player who responded to a similar thread the other day.
I have work today but I am off tomorrow like i said yesterday so lets party up tomorrow.
"ZA ZA ZA ZA ZING"
Mains: Jak, Isaac Subs: Spike, Drake, Evil Cole
6 Seasons with Black Belt! (should be 8)