Reply
Topic Options
Mark Topic as New

Mark Topic as Read

Float this Topic to the Top

Bookmark

Subscribe
Highlighted
my 2v2 tier list
[ Edited ]
12 replies 426 views Edited Jan 31, 2013
This tier list is assuming ranked rules (3 min), it is based off my experiences, opinions of high level players, and results. Order matters. I'm going to focus what each character brings to the team since I've covered individual strengths in my 1v1 tier list. I believe most of the cast is good in dubz with the right partner.

Top tier: These characters all share the trait of being good with just about any partner.
Sly: A character that can play hit and run, covering his partner, poking, and evading a lot. He can play pressure or runaway depending on the team. Level 1 is hard to avoid and easy to be set up by partner. His only flaw is not being combo friendly for his partner.
Fat Princess: Controls a huge space wherever she is, takes advantage of the chaos with lots of easy to land level 1 confirms, locks down multiple opponents with ease, hard to hit and combo. Only flaw is no mobility.
Kratos: Best crowd control and AP building in 2v2 by far. He can play aggressor, defensive, support, ANYTHING and do it while easily building up a level 3 per game. When this character is on the screen, he can't be left alone.
Drake: The ultimate support and defensive character, with barrel and cover fire, he locks down opponents with ease and gets his partner out of a jam, his supers are all easily setup by his partner or thrown out willy nilly.
Raiden: Even with the nerf, this character is a huge asset. He has lots of mobility and safety which allows him take advantage of any openings while not putting himself at much risk. He can approach easily and has partner friendly combos. His level 1 and 2 take advantage of the chaos caused by 2v2.

High Tier:
Evil Cole: A great defensive character and great at pressuring with his partner, his mobility, projectiles, and variety of level 1 confirms let him keep a distance and harass. His supers are very easy for partners to combo into and he extends combos well. Problem is he relies on a partner who either camps with him or pressures hard because he can be overwhelmed or punished for using his level 1 otherwise.
Ratchet: Amazing at camping and support, outcamps every other character and sniper lets him interrupt opponents very easily, sniper also sets up partner level 1s. Flaw being he can't build AP or kill that well, so he relies on a partner who can land lots of kills.
Good Cole: Amazing mid and long range poking and combo starter game, some mobility, consistently builds AP and threat of level 1 confirms. Handles pressure, even 2v1 pressure exceptionally. Problem being he can't pressure well in dubz.
Toro: Does a bit of everything and does it well, combos into and off of partners for ap bursts or kills. Able to stall supers with his trick at the top of the screen. Problem being what he does, someone else always does better, also can't rack up a lot of kills with his supers.

Mid Tier:
Jak: Hard to hit character with lots of lockdown and setups for partner, able to interrupt every character easily. Really solid in every way except for the fact that he needs level 3 to get a lot of kills and against good teams, he struggles to build that much AP in 3 minutes.
Nariko: Takes advantage of openings created by partner or the general chaos of 2v2 and builds easy meter off of those openings, making it a reliable strategy to get her level 3. Pretty good at combat in all ranges but because her level 1 and 2 supers are bad, teams need to revolve around her getting level 3.
Sir Dan: His role in doubles is obvious, use that shield to counter projectile users and close the gap for him and his partner. His standard square combo lets his partner followup easily and Axe controls a huge space. Can't do much against mobile teams and his supers still lack potency.
Sackboy: Really good at creating a wall that him and his partner can hide behind and poke from, only losing the poke war to Ratchet. Somewhat good at being a support. Doesn't have much else in dubz, similar to nariko, most teams with him revolve around getting that level 3 or bust.
Spike: Character who excels at anti melee pressure and cornering opponents, decent supers for 2v2. Nothing too bad about him but isn't good at assisting his partner.
Parappa: Really good at closing gaps, moving around opponents, partner combos, and builds AP fast enough that using his level 2 is a reliable strategy since it's almost a guaranteed double kill. His big flaw is he can't lock down more than one person at a time and he can't support well, meaning he only teams with a few characters well.
Sweet Tooth: DOMINATES most characters at close range, against or with a team comp. that lets him get in, a 100 AP level 1 that is easy to land with one good read makes him a threat. Problem is he's not hard to keep out of melee range and render useless.
Big Daddy: Basically plays like ST but with crowd control, a slightly easier time getting in, and supers which are bad.

Low Tier:
Heihachi: Similar to the other melee characters, he needs to get in but it's difficult for him. Once he is in, he doesn't have crowd control or ways to stick to the opponent. Level 1 sucks outside of online false combos, level 2 is unreliable at best, level 3 is cinematic. Not really good at partner assistance.
Dante: Unsafe moves, doubles in too frantic for him to get his full combos off easily, needs to be at melee range but loses to most characters there.
Radec: It's Radec. He has linear projectiles, no way to keep opponents out, can't even build up meter against good players.


TL;Dr

Top:
Sly
FP
Kratos
Drake
Raiden

High:
EC
Ratchet
GC
Toro

Mid:
Jak
Nariko
Sir Dan
Sackboy
Spike
Parappa
Sweet Tooth
Big Daddy

Low:
Dante
Heihachi
Radec

psn: dabuz18
Check out my Youtube channel for high level Allstar matches and eventually other video game gameplay. http://www.youtube.com/user/dabuz18/videos?flow=grid&view=0
Jan 31, 2013
Big daddy shines 2v2. Crowd control, mobility is good, down triangle sets up any super, can get his partner out of tricky situations.
PSN: SlyZoneCooper
Mains: Big Daddy, Sweet Tooth
Learning: Ratchet, Sir Daniel
Jan 31, 2013
Good list, Radec is pretty bad in that even his Neutral Triangle (machine gun mid range attack) is map dependent. His other aerial attacks hardly builds any AP but still with a decent melee partner, Radec can be a pain... probably one level above the worst tier would be Radec's best place.
------
Playstation God of War Stars Battle Bore y'all !!!

aeris_2pac
Uncharted Territory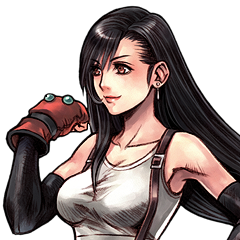 Registered: 01/18/2013
Offline
1364 posts
xL3G3NDx_189
Hekseville Citizen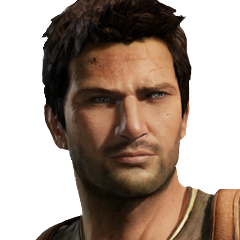 Registered: 12/02/2012
Offline
293 posts
Jan 31, 2013
I agree mostly with the list. I might move 1 or 2 around but not far (ex maybe swap Drake and fatty) but other the nit picking with my own opinion its a good list