Reply
Topic Options
Mark Topic as New

Mark Topic as Read

Float this Topic for Current User

Bookmark

Subscribe
Highlighted
kratos raiden and zeus need to go
30 replies 401 views Edited Jun 17, 2013
I love to play this game but I've had it with raiden kratos and Zeus being **bleep** near impossible to stop as a normal not cheap character. I play as the clown and its almost impossible for me to contend with raiden and especially Zeus and kratos. The developers really need to assess this horrendous and aggravating garbage of cheap characters
Re: kratos raiden and zeus need to go
Jun 17, 2013
Re: kratos raiden and zeus need to go
[ Edited ]
Jun 17, 2013
---

littlejcr wrote:
Welcome to the forums. I agree for all except Raiden. I can deal with him usually no prop (Ratchet). But as for the other two yea they need nerfs.... Too bad the devs dont give a **bleep**.

---
Same here. As a Ratchet, I'm not really bothered by Raidens all that much. Kratos + lag = forget it.
Ever wondered why slow deliberate characters fare so much worse? Yeah, the lag makes punishing kratos next to impossible and even more harder with slow characters that have a lot of startup frames on their moves. Good luck with that.
Kratos is essentially why this game is pure BS even with a little bit of lag.
------
Playstation God of War Stars Battle Bore y'all !!!

Uncharted Territory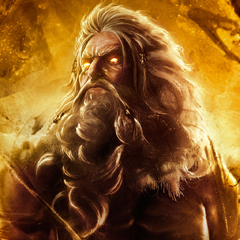 Registered: 01/06/2009
Offline
1704 posts
Re: kratos raiden and zeus need to go
Jun 17, 2013
They don't need removal, they just need nerfs. Kratos needs more recovery as does Raiden (to certain moves that can KC or something to prevent those cheap kills) as well as his down throw being nerfed so you can't combo off it. Zeus, I don't know what the problem is as I don't encounter that many online but he seems pretty easy to punish on wiff.
Also removing Kratos is extremely stupid as he is one of the main reps of playstation, he is one of the biggest characters in playstation history. Zeus isn't really that important but the idea of removing a character while so many people want more is stupid and shows laziness. Why not just fix the problems? Also Raiden reps the metal gear franchise, while his latest game wasn't exclusive, it did have exclusive dlc to ps3 and most of the past games were at launch exclusive. Metal Gear is one of the top selling franchises on the ps3. I never understand why people want to remove Raiden.
Anyway, you need to remember these things when you make such bold statements.
Re: kratos raiden and zeus need to go
Jun 17, 2013
Why don't they replace kratos with crash and Zeus with spyro? And throw sora in for raiden to balance it out. Its not even fun anymore to me and my friends won't even buy the game because they think its too much **bleep**
Re: kratos raiden and zeus need to go
Jun 17, 2013
As I said, instead of running away from the issue and ignoring it, why not fix it and add those characters, that way everyone wins. I'm not saying they don't need to be changed or that they are unbalanced, just that they shouldn't be dropped as they are important characters from PS history and that it would benefit very few if they were dropped. Think how many people would leave the game if there was the worry that the character they had put so much work into mastering would be dropped from the game, loads.
Re: kratos raiden and zeus need to go
Jun 17, 2013
Ghost of Sparta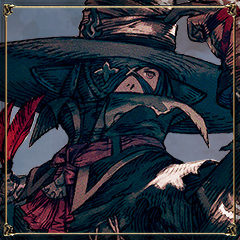 Registered: 07/27/2012
Offline
13569 posts
Re: kratos raiden and zeus need to go
Jun 17, 2013
So, get rid of the best characters in the game? Okie dokie then. While we do that, lets get rid of the best character in ever game ever made! Let's not stop there. Let get rid of the best sports teams too. Or, lets get rid of the best food too since they are more yummy than others.
If you've played against them long enough, they aren't really that bad to deal with. The 'blocking button' is very helpful against them. And Zoose's speed can easily be exploited. Trust me, I'm a Zoose main.