Reply
Topic Options
Mark Topic as New

Mark Topic as Read

Float this Topic to the Top

Bookmark

Subscribe
Highlighted
84 replies 811 views Edited Oct 22, 2012
Playstation battle royale is supposed to be a celebration of playstation history, a museum to all the things that helped shape the playstation today. What we ended up getting though is more of an advertisment then what was originaly pitched to us at the begining.

Don't get me wrong I am a big follower of this game, almost all of my 900+ post are on this fourm and I been very optimistic until now when I finally see that it seems like 20 may be all were getting. It's was not like I had high expectations with expecting 25ish characters and in fact considered it to speculation toward the low end of what we should get. Though I say that it's not even the amount of characters that bug me it's who is missing from the 20 that makes this roster lackluster.

So where is crash the early mascot of the playstation era that helped shape the ps1 and is still considered a ps character even though he went third party, where is the final fantasy character which has been a big ps title until 13, where is snake who also meant a lot to the system and even had his latest game exclusive to the ps3? The psycic in me see's future post saying that the company are asking to much money for the characters, which is a lousy defence since sony is a big company and can afford those characters, Paul gale said it best on his blog
"And one other thing…there should honestly be no reason why PlayStation's first mascot, regardless of where he's at nowadays, doesn't make the game. I mean, unless Crash Bandicoot was sold by Activision to Nintendo, he should be in PSASBR in my opinion. And money is no excuse, either. Sony lost $4 billion between Fall '06 and Fall '09 because of the PlayStation 3 and they're still around, doing just fine. So "if" Activision wanted say…a whopping $1 million, are you telling me that Sony wouldn't buy him for SuperBot's game? Obviously, if a company wouldn't "allow" their character to intermingle with other 3rd party characters or be a "fighter", that's one thing, but if it was simply a matter of money…to me, Sony's pockets are deep enough that they more likely than not "could" have made it happen."

Another argument I see coming is that this is there first game and they want to see how it does before spending there money. Well this is supposly a game the want to turn into a big franshise and if there not willing to gamble and believe in there project why the hell should a potential buyer of the game believe in it when the company making it does not? For the last point I see two members of the forum telling that I am ungrateful and should be happy with what I got and my response to that is is that I have expectation's for a game that was pitched to me as a celebration of ps history and that I have to put down 60 bucks of my cash that could have went to something else you bet I want this to live up to the hype they gave us in the begining.

The third party cast is what screams advertisment for this game. I won't say anything about dante since it was said capcom had the final say in what they picked and dmc is defintly one of the only three third party choosen that made sence. Look at raiden don't get me wrong I love raiden he is an awsome character but him over snake is bland advertisment for revergence, and there is no way that a game about the celebration of ps history should have him over snake and I am not even going the route of snake being in brawl theory because that's just ludicres. Any body that knows me knows I am the biggest bioshock fan there is and love the fact big daddy is included, but I will admit that he does not deserve inclusion over the big three mentioned in the article. It was cool of superbot to have a out of left field character no one expected but make sure you have the characters that are highly demanded first.

I still have some hopes that the final four will be added by day 1 dlc like was rumored, but have a strange feeling that if there in they will be the dlc announced at the vga's and it will be jan before we get the game we should have got day 1 the ball was dropped somewhere but where is the question, and that's not even going into the fact that they revealed all the characters 3 months before the game comes out wth?
Some point at the gameplay and say it's enough reasion to buy, which I do say is no short of fun, but the point is the gameplay is not what sells this game the roster does and I hope this article becomes moot when the game realeases.well I Hope we get surpised and I have not fully given up hope that omar is tricking us with words,
ihatemath113
Uncharted Territory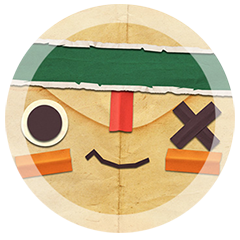 Registered: 09/19/2012
Offline
1517 posts
RexLozuresky
Uncharted Territory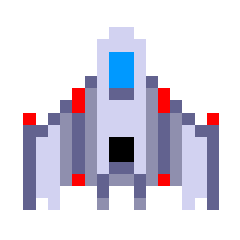 Registered: 07/24/2012
Offline
1660 posts
Oct 22, 2012
Yeah, well... That's all true. This game represent maybe half of Playstation history... The worst part is that it preferes to represent something not really related to Playstation like Donte and Big Daddy instead of the usual requested characters...
I hope the multiplayer can last as long as Smash Bros., but I doubt it.
Oct 22, 2012
There seems to be this misconception that Allstars is a celebration of Playstation's past, it isn't. It's been stated it is a celebration of the past, PRESENT AND FUTURE.
Superbot does not have final say of who gets in this game. They can try but that is it. It is up to the developers as to who gets into the game, what they look like and, to some degree, even how they perform.
Sucker Punch wanted two Coles in the game (or no Cole at all it seems) in order to stress how Cole didn't have a preset notion of Good or Evil, he was both. It's not hard to believe that both Capcom and Konami pushed the use of Raiden and the new Dante in order to promote their new games.
You can't please everyone, Allstars has a pretty solid cast and what we get is what we get.
Treasure Hunter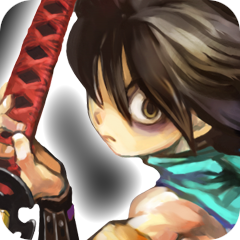 Registered: 01/30/2010
Offline
6850 posts
RexLozuresky
Uncharted Territory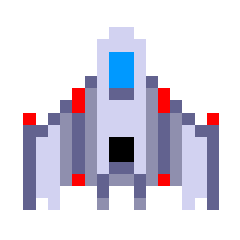 Registered: 07/24/2012
Offline
1660 posts
Oct 22, 2012
---

HeathenAmerico wrote:
There seems to be this misconception that Allstars is a celebration of Playstation's past, it isn't. It's been stated it is a celebration of the past, PRESENT AND FUTURE.


---
Lol again with this **bleep**? You people really believe this makes sense?
I Only Post Everything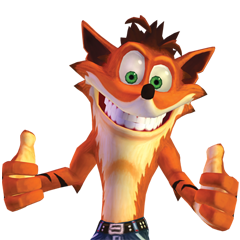 Registered: 06/08/2012
Offline
1197 posts
I Only Post Everything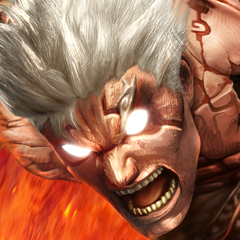 Registered: 01/13/2012
Offline
993 posts