Reply
Topic Options
Mark Topic as New

Mark Topic as Read

Float this Topic to the Top

Bookmark

Subscribe
Highlighted
i'm sick of these broken secrets. Time to snitch!
[ Edited ]
43 replies 646 views Edited Nov 25, 2012
Okay guys i'm spilling the beans on raiden. Nerf this guy to hell before you even touch kratos.
he has 6 ways to combo into his SUPER lol 6 WAYS BRO
1. Down triangle in the air into super 1
2. Forward circle in the air off short hop into super 1
3. Forward square on the ground "dash attack" into super 1
4. Counter into super 1 "grounded counter"
5. Forward grab into dash attack and then super 1.
6. Triangle, Square combo into super 1
Also Raiden has combos off of grab, down triangle "air", dash attack and Forward Circle in the air off short hop that leads into a combo that gives him INSTANT super 1 meter because he builds it that quick!
GLITCHES!!!! LOL!!!
YOU CANT BLOCK his short hop "FOrward Circle" AKA FULL SCREEN HORIZONTAL DASH, if you block he will go right through you and if you don't block he hits you for either a free super 1 meter OR you getting hit by super 1.
So, yep kratos better then raiden? My **bleep**. lol Raiden is my main i wanted to main him for awhile now right behind sir dan but **bleep** this guy is worse theN META KNIGHT
Kratos is right under him because kratos can beat everybody in the roster but raiden himself, and raiden can only beat himself.
SO, ban raiden and kratos from competitive play... Seriously ban them both from competitive play.

I only play 1v1's and 2v2's not ffa **bleep** and no sackboy isn't broken i rape that guy for lunch with my radec and parappa.
So yes, ban raiden? what do you guys think? serious opinions since reading this, I didn't want to tell these secrets but I didn't want to steal free wins =d
I tested this all with my brother to see if he could roll out of these combos into super 1 and i had him do the same to me and we both couldn't do anything against the combos.
I would like to see comments =d
Re: i'm sick of these broken secrets. Time to snitch!
Nov 25, 2012
---

OffInBed wrote:
Fine...we gonna spill secrets?


I have one more.






Block. Problem solved.

---
Oh snap, logic! That's not allowed here, man, you might get called a troll.
Renegade_TX2000
Hekseville Citizen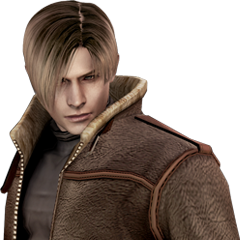 Registered: 10/07/2011
Offline
377 posts
Re: i'm sick of these broken secrets. Time to snitch!
Nov 25, 2012
In the 2v2 tournament, I had to fight both Kratos and Raiden in round 1 of 3 by myself for half the match since my partner died early. They BARELY defeated me, as in I was so close to my level 2 that would have killed both of them. I don't think he is overpowered, just need to ply cautiously since he is an all offense character but with little defense options.
I Only Post Everything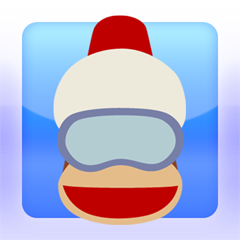 Registered: 07/12/2012
Offline
866 posts
Re: i'm sick of these broken secrets. Time to snitch!
Nov 25, 2012
lol raiden is so easy so avoid,espically with nariko/dante,littlejcr uses raiden all the time & i just block/evade with spike
Sly: Not a problem because ya know...
Bently: Don't say it!
Sly: That's how I roll!



Re: i'm sick of these broken secrets. Time to snitch!
Nov 25, 2012
I didn't even know about any of those combos mentioned in the first post. **bleep**, this makes Kratos look almost as useless as dirt. But I still would prefer Kratos be taken care of first. DAT chain grab and AP gain just make Kratos an automatic first choice for a nerf.
Re: i'm sick of these broken secrets. Time to snitch!
Nov 25, 2012
Raiden is really easy to block/evade against. I can smell all his jumping and dashing moves a mile away.
The problem is, you're theory fighting. I'm not saying you're wrong, however, you're just playing the game in your head; only highlighting what he can do potentially.
In the REAL situation, he would have a much harder time pulling off more than half the things you mentioned being "broken".
Wait til you come across some...not even skilled, but SMART players. You'll see sooner or later.