Reply
Topic Options
Mark Topic as New

Mark Topic as Read

Float this Topic to the Top

Bookmark

Subscribe
Re: did anyone notice Kratos attack's range?
---

TylerJL23 wrote:
Guess bobo can't block then. Hmmm wonder why he gets ap so fast in ffa... OH THAT'S RIGHT! Maybe because he's hitting more than one player AMAZING HOW HITTING 2 OR 3 PLAYERS GIVES YOU MORE AP!!!!! D: WHAT BLACK MAGIC IS THIS?!?!

---
I didnt say it worked on me lol, the guy I play 2v2 with is new to the game. and I play Sly so yes, I cant block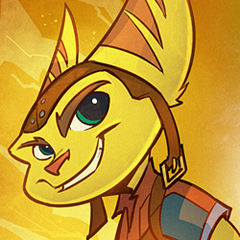 Offline
Re: did anyone notice Kratos attack's range?
---

metlgearsolid200 wrote:

lol but REALY though, in REAL life, Kratos is FAR stronger then ALL of these characters. I'd say only Nariko or Dante would put up a great fight....the old Dante mind you.


---
I don't think you mean real life, but I get the idea. Like if in the Mario & Sonic Olympic Games games you didn't stand a chance in track events if you weren't Sonic and Shadow.
If the field wasn't leveled, I'd say Sackboy would dominate the other contenders if he had his create mode abilities. An infinite number of hazards for him to summon, the ability to lethalize the very ground you walk on, etc...
Then next would probably be Kratos, followed by the Coles (in addition to all his offensive abilities, his ability to siphon energy from any nearby power source to stay alive would be invaluable) and Raiden. Ratchet's RYNO would certainly rip several characters a new one (Especially the RYNO IV), and if Jak's Peacemaker was as powerful as his native games that would also be a force to be reckoned with.