Reply
Topic Options
Mark Topic as New

Mark Topic as Read

Float this Topic for Current User

Bookmark

Subscribe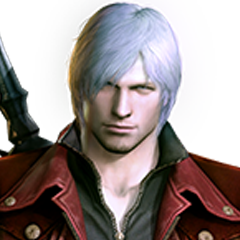 Offline
Re: You know what this game needs?
---

SlashZaku wrote:


---

Chaosdreams wrote:


I cannot think of a single role lead by an african american. Well besides Emmet Graves being the most recent one. All the other characters that come to mind are supporting characters or not even close to as important as the main.

Diversity is key, but not when forced.

---

Aveline in Assassin's Creed III: Liberation on Vita is mixed (African, French) but most people would probably debate the 'lead' role cause she's on the handheld and not in the main game so she's a 'supporting lead' to the main game/series =\

In the context of this topic, yeah, it'd look like it's being forced but from a development/conception stance when making a franchise or lead for a new installment, is it really forced to think outside of the 'white male' approach? When playing a shooter, the black guy is always a squad mate or your CO but never you. Same for the latino character. He's usually a rowdy squad mate.

But on this particular topic, you can't really include a diverse roster as far as race is concerned without forcing it as mentioned because most are regulated to supporting roles and you'd be passing up leads just to diversify. However for wanting more female characters, that's not actually a problem of being 'forced', as there are a decent amount of good/interesting female leads to use (unless they themselves are being bumped for other franchises that are more 'popular' and have male leads).

Eh, this topic could get ugly I feel so may need to ease up off the gas on the matter or move it elsewhere (Lounge maybe).

---

I too agree that there are far to few Black leads in games currently but i couldn't honestly say its due to an attempt satisfy a "white" demographic when there are soooo many gamers other than white males. It may end up just being the concept of the character whose designing it.
- If you like my idea or post, be sure to let me know with kudos =) -
Highlighted
Re: You know what this game needs?
i doubt that they would use 2 characters from the same game (i would love it though), but i would like to see nix from infamous 2. i always found it cool how she would poof from place to place