Reply
Topic Options
Mark Topic as New

Mark Topic as Read

Float this Topic for Current User

Bookmark

Subscribe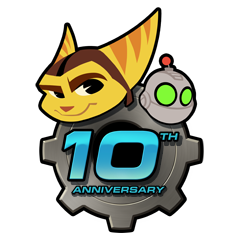 Offline
Re: Y'know Forumers...about the Story Mode...
I'm ok with it. Honestly I wish they would of went the way of the subspace from brawl. But it's fine for a game like this it's not a huge deal. My only real disappointment so far is how easy it looks I'm going straight to All-Stars mode and hope it's somewhat challenging.
Re: Y'know Forumers...about the Story Mode...
[ Edited ]
Yeah, I completely understand that most fighting games have very simple, shallow storylines as a way of merely connecting fights together, and how they've said all along that this game would be along those lines. BUT because this is supposed to be about celebrating these great characters as they've said many times, I still thought that this would be a little different because to me this is no ordinary game. After seeing the Ratchet arcade mode via IGN, I felt the rival cutscene with Jak and Daxter was pretty lacking. After seeing it, I was disappointed in how little was actually said, and how their rivalry wasn't fleshed out at all. It was literally just: "There's two guys, they're not what we're looking for, now they're mad, Fight!"
Really? As much as their rivalry makes sense on paper, why is it not acknowledged at all in the cutscene? Where's the banter between the two duos that I think most people would have expected? At least say something like, "Hey, nice weapons. They're not as good as mine though!" or "Hey, you have a sidekick too, huh? Bet mine's better than yours!" and then go from there. There was nothing said that explains even a little bit WHY they should be rivals; they just are... Now maybe there's another cutscene after you beat your rival (I don't know yet), AND IT'S THE ONLY ONE I'VE SEEN SO FAR, (besides Heihachi vs Toro from way back when) but it just seems overall that they really missed an oppurtunity to satisfy the dream matchups that they've been playing up this whole time, especially the obvious ones like Ratchet vs Jak that people have dying to see.
Having said all that, this is all coming from a good place, and I mean no disrespect. This is all coming from my absolute excitement and adoration for this game. I'm still going to play the hell out of it when I finally get it. I just really thought that with what little amount of cutscenes they did have in place, they would make up for it by really delivering and just nailing them perfectly. Considering that the Arcade mode seems like a one-and-done type of thing, I assumed that they would really try to make that one time special with a truly memorable scene (like the Heihachi vs Toro scene - that was funny). Now, I could be wrong. Maybe I expect too much (probably...), and maybe only the Ratchet vs Jak scene falls flat, while all the others do work really well. It's just disappointing to see this one fall flat like it does, considering that it's probably the most anticipated rivalry, and knowing what could have been...
Highlighted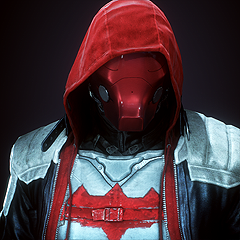 Offline
Re: Y'know Forumers...about the Story Mode...
Peoples first mistake was calling it a "story mode", Omar said very early on that it was just an arcade mode. But of course, just like with everything else dumb people on here refused to believe it and insisted it was a proper story.
Its just another thing to add to the massive list of things i was right about ages ago. lol