Reply
Topic Options
Mark Topic as New

Mark Topic as Read

Float this Topic to the Top

Bookmark

Subscribe
Highlighted
13 replies 183 views Edited Sep 30, 2012
With all of the fuss regarding the roster, I've been entertaining a rather interesting idea. Let's be clear: this is extremely unlikely and any chances of this happening so close to release are slim, especially if SB is banking a lot of purchases on the holiday season release.
However, it's something that I think would please a lot of people and help SB save some face with the customers they've potentially lost.
So, (assuming the final roster is true), would you mind if SB pushed back the release date to put in missing fan favorites? Or would you rather keep the release date and get free/paid dlc?
I'm fine with the roster as is. It's not preferred completely, but the line up is still fantastic in my opinion and I'm ok with it. I also wouldn't mind waiting. It's not "worlds end rhapsody .mp3" (Nujabes song. Look it up. He did the entire samurai champloo albums. R.I.P.) if I have to wait a few more months. Anybody else waiting on the last guardian should know how I feel (6 years!?). I've got the patience of concrete these days. Given that SB trying to get holiday pay, and how hard it would be turn around and change things so severely this close to gold, as well as all the marketing currently yelling "11/20/12!!!!", I doubt this.
However, I'm also ok with DLC. Furthermore, if we do have DLC, I would prefer it to be PAID DLC. (Charizard! Flame Shield!!!)
I don't think many of you understand why we get DLC and Season Passes and why it has to be paid. Extra Credits explained it better than I probably can but I'll give it a shot.
For every game you purchase new at $60 + tax, there are a lot of groups that get paid. GameStop gets a cut (retailers), Sony (publishers) gets a cut, maybe distributors (truck companies) if the publishers outsourced for it (unlikely, but possible), and developers (Superbot), gets a cut last. Usually, a $60 dollar game yields about $25-$30 in profit. If development cost 1 million dollars (very low these days), companies have to sell 33,333 just to break even. Given that development actually costs $20-$60 million on average, they have to sell much more JUST TO BREAK EVEN (we haven't made a profit yet). States have their own tax credits to help out which mitigates some cost but it varies and not all states have it (or decent ones) but that's a different story.
If you buy a game used, how much do you think developers get? That right. NOTHING. Zilch. Nada. Zero. Technically, retailers bought that game from somebody else and can legally sell it to you without sharing the profits since its theirs. If I sell a game to you and you sell it to someone else a few months or weeks later, how much would you give me? Exactly. It's a bit of a rough example but you get the point. Also, this is a big reason why the next console generation will lock out content in used games and make you pay for the full version like you bought a trial, but I'm way off track so let me wrap this up. Thus enters Day 1 or Paid DLC. It's a way for developers and publishers to still get paid like Balrog (my fight money!!!!), and support the game after release.
So back on track, I don't mind either. I can wait for more content, I can pay for more content, or I can be satisfied with the content as is if there are no plans for additional support. I'll be buying either way. What would you prefer?
Disclaimer: I am not on any sides in the roster debate and this isn't the thread for that topic. I believe Paul but also understand that his source may have been misinformation. Whatever the roster becomes, I'll be fine with it.
Additionally, there teens and younger people who've only experienced the PS2 and PS3 generation. For those that think this game will bomb, especially at Christmas season, you're sorely mistaken. No offense.
Discuss.
_______________________________________________________________
--- The Colossal King
--- The Gravity Queen
Treasure Hunter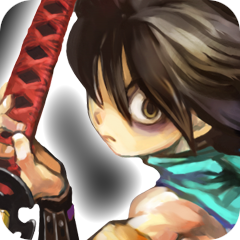 Registered: 01/30/2010
Offline
6850 posts
Sep 30, 2012
Lol, could you imagine the rage at a delay, even if it was confirmed that it's to include more characters.
_______________________________________________________________
--- The Colossal King
--- The Gravity Queen
Sep 30, 2012
This game is already on the bottom of my most wanted list. If they push it back it will get lower
Join my tournament!
http://community.us.playstation.com/t5/PlayStation-All-Stars-Battle/Tag-Team-Takedown-Tournament/m-p/37621483#M18186