Reply
Topic Options
Mark Topic as New

Mark Topic as Read

Float this Topic for Current User

Bookmark

Subscribe
Highlighted
Why does no one remember Rau Utu?
[ Edited ]
7 replies 607 views Edited Dec 27, 2012
I remember when I was younger and my only choice in playing video games constantly was to have my parents continuously rent them for me once every few weeks or so.
Two incredible games I remember from back then were The Mark of Kri, and its sequel, Rise of the Kasai. Both of these games really were great in nearly every aspect. Combat played as a precursor to the "Arkham City" style we know of today. Not only did it play smoothly, but it was brutal as well. Not only in the sense where you're being swarmed by enemies with fairly decent AI, punishing you swiftly with death if you decide to go all in and swing your weapons wildly (you can get away with this, but it's definitely not reccommended), but also in the sense where you, as Rau, can create a bloodbath with constant decapitations, dismemberment, and impalements of downed enemies to finish them off. If anyone has the right to be called a badass, it's Rau Utu.
The use of stealth played a significant strategic role. You can scout pathways ahead with your guide and come up with a plan on how to access each situation. You have to get rid of certain enemies that can act as alarms unless you want to be confronted with swarms upon swarms of opponents (which you may want to and enjoy). It was awesome sneaking up behind an unsuspecting victim and snapping their neck before moving on to the next target.
There's only so much I can remember, however, given it's been years since I've played the games. All I have are faint memories of myself having a blast. Not even just sitting in front of the television, but completely immersed in the gameplay and story.
However, though I don't remember it much myself, I still find it quite a disappointment that this series has gotten very minimal recognition over the years.
I encourage those of you who haven't played these games or even heard of them, to check them out for youselves and perhaps join me in supporting the possibility of having Rau Utu (or his sister, Tati Utu) included in future DLC.
I found these videos that can give you a small look at what I'm trying to convey:
http://www.youtube.com/watch?v=BqBPuUidk8Y
http://www.youtube.com/watch?v=FMbmOlypdQg
Besides, everyone's favorite axe comes from this series.
Uncharted Territory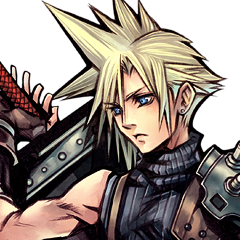 Registered: 09/07/2012
Offline
1807 posts
Strife93
Uncharted Territory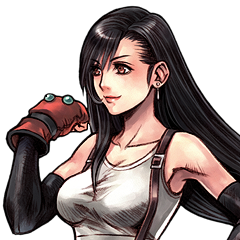 Registered: 12/21/2008
Offline
1819 posts
Re: Why does no one remember Rau Utu?
Dec 27, 2012
Re: Why does no one remember Rau Utu?
Dec 27, 2012
Because the hardware did not allow that game to be better. It was a good game but there wasn't enough about it to get people raving.


this is me helping
Re: Why does no one remember Rau Utu?
[ Edited ]
Dec 3, 2013
This thread is so old that the OP's post doesn't have a year included in date that it was posted on.
Edit: Thread locked due to necroposting