Reply
Topic Options
Mark Topic as New

Mark Topic as Read

Float this Topic for Current User

Bookmark

Subscribe
Highlighted
Why are Supers called "Supers?"
22 replies 251 views Edited Aug 9, 2012
It may seem like a ridiculous questions, but it demands asking.
Why are supers in this game called "Supers?"
After all, they could have easily been called anything else, yet the decision was made to go with a fairly generic name that seems to have been applied to a lot of special moves in fighting games.
I wonder if some of the controversy over supers in PS All-Stars actually just comes from the naming. After all, if it was said, for example, that in the next Street Fighter game only Super Combos would do damage, going on that statement alone, people would be up in arms even if the truth of the matter was that you still needed to land regular attacks to build up your super meter.
On the flip side, if you look at something like Dissidia: Final Fantasy, they went with a pretty confusing explaination of their battle system in which regular attacks damage the opponent's attack power (brave points or something) and only supers damage their health points. People looked at that and thought, "huh, that's different," or in the best cases, "huh, that's an interesting take on the fighting genre."
Ignoring the obvious holes in the examples above, do you think that perhaps the reception towards the PS All-Stars scoring system would have turned out differently if they had not named supers, "Supers?" Maybe people wouldn't have gotten the chance to gut react to "only supers can kill" if the naming conventions had required more of us to understand the scoring mechanics.
Or is it more important, for better or worse, that people can easily understand how to win in the game?
Why are supers called "Supers?"
PS. Clearly this really won't matter as much once people can actually freely play the game, unless we're talking about PS All-Stars clearly defining its identity (ie. having a different name for supers or not using very SSBM-esque HUD elements) but that's a different topic, for the most part.
Uncharted Territory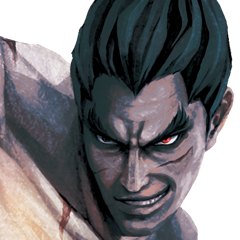 Registered: 08/08/2012
Offline
1609 posts
Re: Why are Supers called "Supers?"
Aug 9, 2012
They sould call them Limit Breaks.
--------------------------------------------------------------------------------------------------------------
Re: Why are Supers called "Supers?"
Aug 9, 2012
because theyre super
Monkey D. Luffy (one piece) "I'm the man who's going to be the Pirate King!"
Guts (berserk) " I've never expected a miracle. I will get things done myself. "
Re: Why are Supers called "Supers?"
Aug 9, 2012
I'm sure the naming aspect was chosen from a list of possibilities. As for it's purpose, I'd say it's more simple then what you are thinking. As long as the name is either simple, or intriguing then the result is fine. If the name made no sense then an issue would occur. It's honestly just something Superbot decided to go with and it works.
New site for PSABR -> http://pastadium.forumotion.com/forum
--------

"Exit the stage. Your act is over." - Vergil

"Come on, come on, come on, come on, come on! Now die!" - Albedo

Re: Why are Supers called "Supers?"
Aug 9, 2012
I would be interested to hear about what the process of selecting "Supers" as the name was like and hope it wasn't something as flipant as "well, supers is easy to say."
I don't think it's necessarily the case that a name has to make sense or even be a real word though. After all, our vocabulary is filled with things that weren't widely used or even exist a few years prior, stuff like Horde Mode, killcam, heck Wii.
Especially with the Wii, it's not a even a word, but over time, it became a word because of what it represents.
Fender Bender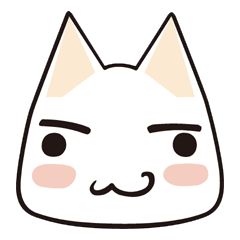 Registered: 03/07/2009
Offline
2718 posts
Mman015
I Only Post Everything

Registered: 07/15/2012
Offline
1322 posts
Re: Why are Supers called "Supers?"
[ Edited ]
Aug 9, 2012
cause thats what Omar said all the time like in E3 lol
and Omar's words are the words of wisdom which we must follow and repeat like him
------------------------------------

" One hypersonic brainwave scrambler, scrambled"
Clank from R&C: ACIT