Reply
Topic Options
Mark Topic as New

Mark Topic as Read

Float this Topic for Current User

Bookmark

Subscribe
Re: Why a Bouncer Big Daddy?
Highlighted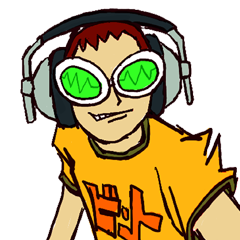 Offline
Re: Why a Bouncer Big Daddy?
Dude I'm a big fan of Bioshock too and Big Daddy was the whole reason I was interested in this game, and for the record, as most people stated the Bouncer Big Daddy is the most iconic character in Bioshock, he's on the box art clearly because they want him to be the most recognizable character in Bioshock, if they put Jack on the box art it'd look rather generic and you know what I think the Big Daddy was the better decision considering what the sequel turned out to be.
And on that note the main character of the next game is a Big Daddy because of their popularity, granted they had to change the design to make you feel more like a special Big Daddy and ya know granted Delta wouldn't have been a bad choice, realistically there probably wouldn't be any differences in moveset from what the Bouncer was given already and Jack probably just would've been a Nathan Drake with super powers because aside from plasmids he always used guns against the enemies minus the wrench.
And while I do think a Big Sister probably would've been better if only because I like the more speedy characters in fighting games, I understand that the Bouncer Big Daddy is essentially the face of Bioshock.
And if you're still bothered by the choice then think of it this way, be happy that Bioshock is being represented at all in this game, one of the main reasons why Big Daddy got me hyped for this game is because it meant Bioshock was being represented in a mascot fighter and honestly that's all I needed and I do really like the Bouncer's design the best of all the Big Daddies in Bioshock, but yeah just be happy we got a playable Bioshock character because let's be honest what other oppertunity would there have been? Bioshock doesn't even qualify as a Playstation franchise, it's like if Bomberman appeared in Microsoft's mascot fighter.