Reply
Topic Options
Mark Topic as New

Mark Topic as Read

Float this Topic for Current User

Bookmark

Subscribe
Highlighted
Why Kratos needs to be nerfed
[ Edited ]
12 replies 513 views Edited Mar 29, 2013
One of the fastest attacks
All specials adequate to say the least
Can turn around during attacks almost immediately. Dodging and attacking doesn't work; you HAVE to block and wait, and if you're too far to get in your own attack, it's over since his over square is like a grapple, auto-aims and has great range. Sometimes the range surprises you in the heat of the moment and it's even farther than expected.
One of the greatest AP gains
Good grapple
Arguably has the best aerial in the game
Has a charge attack
Has a parry that reflects projectiles
Stun moves
Has a beard
Great combo character as well
They even decided to give him an attack that has the range of Radec's sniper
This list, in my opinion, deduces that he has no weakness, which is also a strength.
I've been wanting to make a thread ranting about him for a while, but I thought I'd give it time since I thought the creators would nerf to something that is not as unbearable as he currently is and they didn't! If anything, he's even more OP after the update because he was the only character who didn't get nerfed enough so now he's the only OP character in the game. Now don't get me wrong, I've beaten Kratos online many times but even against someone who at least knows his character a little bit, they immediately gain advantage over you. I gave it time, but I'm just so tired of seeing him online at this point. The level he fights at is just absurd and I hope the creators nerf him soon!
If you have anything to add, just post it and I'll add it
SniperWolf323
I Only Post Everything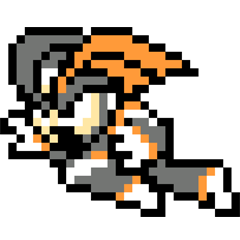 Registered: 07/22/2009
Offline
950 posts
Re: Why Kratos needs to be nerfed
Mar 29, 2013
he needs to have a longer start up to his moves/dodge and his ap gain needs to be nerf'd. that's it
Omar - "what are you guys doing? Why did you get rid of crash!"
Game devs - "we wanted to put in evil Cole so we had to get rid of everyone else the fans wanted"
Omar- "Oh nice, good idea. I didn't think of that"
Re: Why Kratos needs to be nerfed
Mar 29, 2013
I hate how fast he **bleep** is. I hate his grab, side square. I hate the spammers with him that stay hitting you with up square until you try to attack, allowing him to enter and combo cause only a counter can do something against that, otherwise give him ap while you guard and then proceed to think you can attack between each one for him to have a free combo. The up square spam is the one I hate the most, they should just make him overall slow.
Re: Why Kratos needs to be nerfed
[ Edited ]
Mar 29, 2013
---

Blzzrd wrote:

Has a beard

---
This right here is possibly the best reason I've ever heard as to why Kratos needs a nerf. This explains so much.
Re: Why Kratos needs to be nerfed
Mar 29, 2013
Yes finally. His beard is too OP comparing to Drake and Emmett.
[I was going to post a racist joke about Kratos' beard being black and Zeus' beard being white, but nevermind
]
Anyways, I think the only nerfs Kratos needs are on start-up, recovery [make his moves more punishable] and his AP gain. ESPECIALLY on Neutral and Stand/Air Up Square.

= = Every day is Kill la Kill day!! = =
leostrike3
I Only Post Everything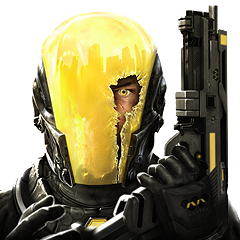 Registered: 02/04/2013
Offline
998 posts