Reply
Topic Options
Mark Topic as New

Mark Topic as Read

Float this Topic for Current User

Bookmark

Subscribe
Highlighted
Who's your worst character to face in PSASBR?! (+ More!)
30 replies 1709 views Edited Nov 6, 2012
On a scale from 1 to 6 (1 being easiest), what rating would you give each character to face and why.
Here's mine:
Main: Fat Princess (Don't forget to mention your main(S)!)
1: Radec. Radec is hands down the easiest opponent for me to face in PSASBR. Once I pass the inevitable sniper spamming (which is never hard) and close in on him it's cake. No pun intended.
2: Kratos. I don't get why people find Kratos so hard to beat. Sure, his chain grab range and high priority attacks are annoying but if you play it safe and learn 'The Kratos Pattern', you'd do well enough. One time my partner was MIA in one 2v2 match I had and my opponents were -- you've guessed it -- two Kratos'. And, well, let me just say you'd think two Kratos' could handle one Fat Princess. CAKE PLEEZ!
3. Parappa. Okay, here's where things start to get tough. I've met some pretty good Parappa players. Or should I say I've run into the same Parappa combo over and over again. It kinda reminded me of the Ryu combo in MvC3. You know the one. Where he combos you into the air, Tatsumaki Senpukyaku's you, then, that's right, SUPER HADOUKEN's the red off your Viewtiful Joe. Don't act like you didn't get caught with that SAME **bleep** COMBO (sniff) a thousand times! In Parappa's case, he mic grabs you (which have incredible reach, by the way) Shoriyuken's you into the heavens, mic grabs you AGAIN, and lands a flip kick type move, sending you crashing down to earth, every inch of your dignity torn... (It's all in the mind, I guess.)
4. Fat Princess. I love it when I face a Fat Princess on par with mine. It's such a thrill and usually leads to a Friend Request. But the matvches are usually stalemate-like. My Fat Princess is no better than theirs and vice versa. I know most of her tricks and what combos my opponents are trying to set up so I have a pretty good advantage when playing other FP's. Mhm.
5. Sweet Tooth. Lemme get this out the way NOW! If it weren't for Sweet's Level 3 Super, he'd probably be number 2 on this list. That's right, Mr. Tooth is only on this list because of his Level 3 Super and nothing more. The kills I've seen some Sweet Tooth players rack up with his Lvl 3 Super is astounding. And I can NEVER dodge it so any ST player is guranteed at least 3 kills when facing me... (If only Fat Princess' Level 3 would last that long *-*)
6. Sly Cooper. Number 1. That's right. He's by far the trickiest character to face in the beta. And not because of his disappearing act -- I see right through that. But because of how fast he and his moves are. It's almost impossible for me to land a hit. Then there are his gadgets and stun moves and LEVEL 1 SUPER THAT CAN'T BE STOPPED ONCE INITIATED! No, he's not impossible for me to beat but he comes the closest in the beta.
So there you have it! What about you guys? And if any of you have any secondary (or third-ary?) mains, what are your match-ups for certain characters that you find difficult to beat (Ex: Who would you use to fight Kratos.)
Re: Who's your worst character to face in PSASBR?! (+ More!)
Nov 6, 2012
Based on my match experience so far.
Main: Radec.
1. Sweet Tooth
2. Fat Princess
3. Radec
4. Sly Cooper
5. Parappa
6. Kratos
What can I say, maybe I only played against bad Parappa's and Sly Coopers.
The reason I put Kratos as 6 (most annoying/difficult) is because he hit is level 3 the most often than any other character I played against.
------
Playstation God of War Stars Battle Bore y'all !!!

Re: Who's your worst character to face in PSASBR?! (+ More!)
Nov 6, 2012
Main: Fat Princess

1: Sweet Tooth. Haven't had any problem with him thus far, he has very slow attacks and seems to have a little less combo's.
2: Fat Princess. I enjoy her, I come close to mastering her. I haven't really seen anyone pulling off decent combo's using her. May change after a while ofc.
3: Radec. He can get really annoying, but when I notice he's spamming a sniper across, I'll get to him jumping 'n what not, to beat him up.
4: Parappa. He gets tricky with these thousand punches/kicks, but definitely not hard to counter these combo's of him.
5: Kratos. Had A LOT of problem with him at first, but I've started to find some of his 'weaknesses', which FP's moves can make a lot of use of, imo.
6: Sly. He gets really annoying by going invisible all the time and then show up to do a thunder roll...
I Only Post Everything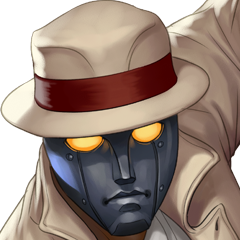 Registered: 10/24/2012
Offline
1147 posts
Re: Who's your worst character to face in PSASBR?! (+ More!)
Nov 6, 2012
Sly players who spam his counter. I went up against two of them in a 2v2 and they were both doing it constantly. I asked them "are you really just going to hit counter all the time?". "Yep, better than being an easy character like your Radec".
Irony is lost on people like that. We proceeded to give them a very thorough beatdown, but it had to be the most annoying match ever.
Re: Who's your worst character to face in PSASBR?! (+ More!)
Nov 6, 2012
I main SwTth.
From easiest to hardest in my experience -
1) Parappa
2) Radec
3) Kratos
4) Sweet Tooth
5) Sly Cooper
6) Fatty P.
Be aware that I'm not basing my list on how easy I dominate noobs with the respective characters; I tried to form my opinion off my eperience against skilled players (basically you can tell when a player has no clue how to use a certain character). So with that said, Parappa has scarcely offered any such challenge that I cannot combat with either block and roll or air dodge + Shotgun blast. His supers are predictable unless it's a combo strung lv1 or a lv3 instant kill. Conclusion: by far my least feared characer from the beta.
Radec is a distant 2nd on my list but he is still easier to deal with than the others. His sniper is near useless against a well planned defense so spammers can rot in a corner and eat molotovs. Stomps are effective as well against spammers who don't see you coming from above and are instead focused on trying to chip away at newblets who can't learn to avoid the obvious telegraphed sniper shot. Once he's in the air (from an air stomp) I'd follow up with a shoulder slam+molotov or proxy mine+downward slash and proceed to troll them with a healthy mixture of mines and shotgun blasts.
Kratos is killer if you let them get the upper hand in an exchange. His moves are all fast and deadly so it's a good idea to attack from behind or above, with mines, stomps, or shotgun blasts. As quick as he is, he is also one of, if not THE, most predictable fighters of the 6. 99% of the time you can always guess when a Kratos player will throw their next strike; that is as soon as they get the chance. Simply frustrating them with a methodical defense and well placed land mines should throw them off their game enough to get the job done.
I'm about on equal grounds against any skilled Sweet Tooth players, I don't think there's much to explain on this one. His lv3 is a thing of nightmares for most -- which brings me to #5 on my list.
Sly Cooper, the invisible menace, I hate this guy. LAND MINES, LAND MINES, LAND MINES. That's my strategy. It works well against the habitual rollers but the dedicated strategists of this character are probably the hardest ot figure out of the 6. Everyone else crumbles to the wrath of SweetBot, but not this guy. Long jumps, quick movement, and invisibility make Sly so difficult to catch that sometimes I'd have left him alone all together as to not waste my time chasing him when I ould have had 2 more kills in the process. I can't even formulate a clear cut strategy to beat him to be honest; either I catch him or I don't. Sadly I can't iagine winning a 1v1 stock match against a Sly strategist because he's too fast to catch and slips away more often than not.
Fat Princess must be the most humbling defeat you can possibly endure in this game, she's insanely good in the right hands. Fire bursts and downward, nearly unescapable combos of hers are boerderline ridiculous sometimes. There's been games where literally everyone is decimated by a single FP. Maybe it's because not enough people use her that I, and others, haven't found a way to counter her best moves yet, idk, but hopefully in the full game she won't be so tough. Of course she's a complete pushover when someone doesn't have a clue what they are doing with her, so there's that.
____________________
Studies show it is humanly impossible to play through all online content in LittleBigPlanet in a single lifetime on Earth.

Don't Forget to Play [Persona 4 Golden] Every Night Before Bed.
Uncharted Territory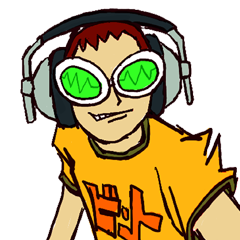 Registered: 08/19/2012
Offline
1785 posts
Re: Who's your worst character to face in PSASBR?! (+ More!)
Nov 6, 2012
I'll say Kratos only because I see him so many times, and I've seen his level 3 so many times to the point where his level 3 theme is embeded in my brain.
Uncharted Territory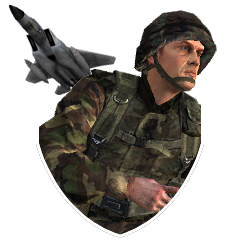 Registered: 06/09/2012
Offline
1535 posts
Uncharted Territory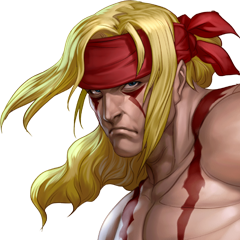 Registered: 07/30/2012
Offline
1661 posts
Re: Who's your worst character to face in PSASBR?! (+ More!)
Nov 6, 2012
Reasoning will come later
Main: Radec
1: Sweet Tooth
2: Fat Princess
3: Radec
4: Kratos
5: Parappa
6: Sly
------------------------------------------------
Fresh to death