Reply
Topic Options
Mark Topic as New

Mark Topic as Read

Float this Topic for Current User

Bookmark

Subscribe
Highlighted
Who's Balanced, Over or Underpowered
25 replies 575 views Edited Jan 31, 2013
Attention: This is not only MY opinion, threads that I have read about over/underpowered characters have changed my mind in some characters, so lets go ahead. (This list is NOT necesarely true, YOU can have your own opinion too.)
Balanced Characters:
Good Cole: Some people may not agree with me, but hes actually one of the most balanced characters in the roster, his attacks give some fair AP, and his supers are average, some people may say that he is easy to use, but he actually need some skill, and remember, if a character is easy to play, it does not mean that he is overpowered
Radec: Some say he is underpowered and some say he is overpowered, but he actually is kinda balanced, guys he is a zoning character, its ok for characters like him to spam, its not that difficult to avoid his sniper rifle, he have a lot of potential that has not been discovred yet, but he is not really that Overpowered, also his LVL 1 super isnt too hard to dodge in the heat of battle.
Toro: a Jack-of-all-trades, ive seen really good Toros out there, he just need some stratregy while you play as him.
Nariko: She is a combo maniac, but not overpowered, his supers are not really that good, but with her good AP gain, she is actually balanced
Sweeth Tooth: His gameplay is not aggressive, you need to play tricks on your opponent, his lvl 1 super only cost 100AP, and its actually a good super, you can win his lvl 1 by only doing 4 shotgun attacks, and his lvl 3 is pretty good, his good ap gaining attacks saves the fact that he is slow.
Parappa: a melee character, with an awesome lvl 2 and some really good attacks, were he can deal againsy both close and far range characters.
Fat Princess: She is really good at combos, with some attacks that give her really good AP, and great lvl 1 and 2 supers.
Big Daddy; he have some combo potential , hes strong attacks and plasmids make a good combination. His lvl 1 is crap, but his lvl 2 is actually good when you know how and where to use it, and his lvl3 is actually one of the best.
Ratchet: Balanced attacks, good lvl 1 and lvl 2, actually a really good designed moveset.
Sackboy: after his nerf, some people say he is useless, but he is actually a beast!
Characters that need some little nerfs.
Drake: he have actually a balanced moveset but actually his barrel and his run and shoot move are a bit OP, actually letting people spam that move every time!, that combo of barrel+run and shoot is always spamed, easy to do and gives more than 55 ap if done well, considering that you can easly get hit by a barrel, if you are distracted.
Sly: the only problem I find with him is his LvL1 and his barrel roll, which is really easy to spam, specially in FFA, which is the main game mode in PSASBR.
Evil Cole: just some balancing in the gain of his AP, why increasing the AP he gains compared to good cole (For example his ■■■ combo gives 10 AP more than the ■■■ of good cole.)
Characters that need nerfs.
Kratos. (This one is based in FFA, now that he is not actually that good in 2v2 and 1v1) His attacks give a lot of AP and have no recovery time, he is actually faster in this game that in his main series.
Raiden: Best supers in the game, and super easy to use, most of his attacks give him a kill confirm, and you can actually win a match by only spamming his square combo.
Characters that need some slight buffs.
( being Really good with a character doesent mean that he is not underpowered )
Sir Dan: Just give him a better lvl 1 and maybie some faster moves.
Spike: his supers are actually not good, buff his supers A LITTLE and it will be fine.
Heihachi: Strong attacks, but actuqlly he cant deal with every situation, being horrible against zoning characters.
Dante: Just give him a tool so that he can reach better to his opponents.
Jak: Half of his moveset gives so little AP, have a slow startup in his attacks and bad lvl1 and 2, he needs a buff more urgently that other characters.
This is what I FEEL, no one will change how I feel about the balancing on this game, sorry for my bad english.
---------------------------------------------------------------------------------------------------

Re: Who's Balanced, Over or Underpowered
Jan 31, 2013
Most underpowered character is easily Jak.
Most overpowered is Sly Cooper, I like the sly games a lot, but jeez I feel cheap for using him. People cry about he needs good tools cause he can't block. But his teleport can avoid supers WAY easier than any block roll can.
Re: Who's Balanced, Over or Underpowered
Jan 31, 2013
he is actually overpowered because of his barrel roll, its really OP, and his lvl 1, the rest of his moveset is actually fine, but most of sly players always do the same thing: invincibility, spam barrel roll, lvl 1
---------------------------------------------------------------------------------------------------

Re: Who's Balanced, Over or Underpowered
Jan 31, 2013
Jaks lvl 1 is not that bad, but its still bad, his lvl 1 range is null
---------------------------------------------------------------------------------------------------

Re: Who's Balanced, Over or Underpowered
Jan 31, 2013
I agree with most of the stuff you are saying.
My biggest issues with the game are:
Kratos' outrageously quick attacks (minus a couple) and AP gain. It makes him pretty much the best close range brawler for when you're trying to go for a level 3 and get 6 kills.
Raiden has been getting easier to fight for me. His side square and side circle are becoming predictable, but I still find it hard to block his attacks then either grab/attack him from the block or dodge roll behind him and attack him because his ability to quickly attack in front of him and behind him are too fast to deal with the traditional fighting game way which is what I just explained as hard to do.
Sly's counter has almost no recovery time so you can barely hit him, especially when you're going 1v1 against a level 4-5 computer.
Here's something you probably haven't seen yet. Dodge rolling and air dodging seem almost useless in this game, especially when compared to Super Smash Bros. Brawl. The beginning and end of the dodge roll does not protect you as well as it should. Too many times I've started a dodge roll and I've been hit/grabbed at the beginning or end of it so I can't have a tactical approach to fighting close range or dodge progectiles easily. The same pretty much goes for the air dodge. It's too short to dodge many attacks unless the attacks I'm trying to dodge are short and quick.
Other than that, I don't have many big problems with fighting. It's just annoying that the characters I like who are close range fighters have attacks that are too slow to compete against Kratos' lightning quick attacks and Sly's counter attack.
Scott Pilgrim for Playstation All Stars Battle Royale!
Re: Who's Balanced, Over or Underpowered
[ Edited ]
Jan 31, 2013
Good AP gain? Nariko? Never thought i'd see those two in the same sentence. You CLEARLY never played Nariko. Her AP gain is bad compared to other combo characters,hell, her AP gain is bad compared to most other characters. She relies on super long combos to get AP. Combos that take 5 + seconds. It's either that or zone out with j.u3 which is only 20 ap per hit.
CyborgHippo
Uncharted Territory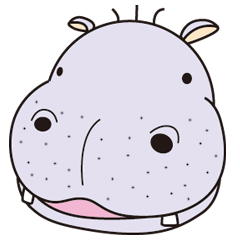 Registered: 01/26/2013
Offline
1577 posts
Re: Who's Balanced, Over or Underpowered
[ Edited ]
Jan 31, 2013
---

GnomeWizard wrote:
And i agree with most of what said but Jaks level 1 is one of the better ones in the game.

---
Have to disagree with you on this one,Jak's kill confirms are kind of a hassle to execute and is only good against an occupied crowd or usually people who haven't experienced a Jak yet and roll aside him,or a Sly Cooper teleporting towards you. I usually just use it for those three reasons or just does it when someone slowly comes down the map.
Although I agree his level 1 is also really good too,since it can get up to three kills and the range for it is pretty decent horizontally and vertical wise.
For Kratos I don't think he needs an AP nerf,but the option to not be able to turn around while attacking,although I usually attack him when he's vulnerable which is when he pulls back his chains,it gets bothersome when I manage to escape his annoying little combo and he just turns around and continues,I think he should be more like Dante and give that ability to turn around to Dante as he actually needs it in my opinion.
Raiden is quite fine,his level 2 is really good I don't know why people even bother with level 3,on the other hand the only problem is that the lag of the game,when I finally manage to avoid him the lag comes and brings me back,it's annoying
Click click click click click click click click................... I need to get off the forums.
Signature created by GFXNinja/CyborgHippo
Re: Who's Balanced, Over or Underpowered
Jan 31, 2013
I think the only thing that needs to be done from now on are minor ap adjustments based on how we as players develop the meta game. In a 3 minute, 4 player FFA, each character has their strength and weakness. Most people play the same characters, so the same strengths and weaknesses are almost always present in game. Just because a certain character has a hard time combating those strengths or exploiting those weaknesses, does not mean the are underpowered or the other is overpowered.
Re: Who's Balanced, Over or Underpowered
Jan 31, 2013
The problem with this list is it's going to change a LOT if you know everyone's tech.
Like PaRappa's loop that doesn't have a burst!
Wait, bet no one knew about that huh?