Reply
Topic Options
Mark Topic as New

Mark Topic as Read

Float this Topic for Current User

Bookmark

Subscribe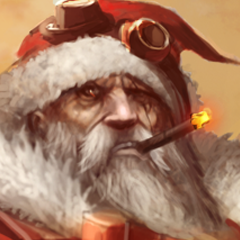 Offline
Re: Who in this game plays like Fox and Samus?
As a smash veteran, i'd say say Radec has similar moves but doesnt play like samus at all, as this game plays nothing like smash.
"All those moments will be lost..in time...like tears in rain"

Re: Who in this game plays like Fox and Samus?
---

Nocturnal__Gamer wrote:


---

M-Pyre wrote:


---

xTromzHD wrote:


Yeah, i know they're two completely different games, but as these SSB characters as my main i have gotten used to their playstyle..So when i jump into PSASBR i will understand these characters better

---

if you come into this game expecting it to be like supersmashbro's

you're gonna have a bad time!

---

That's what I did and it took a around for me to pick it up also change your signature. It got me... again. >.<

---
I'm pretty good in smash (falco and fox) and I play everytime when I'm with a certain friend of mine (link). so the first time I played all-stars at gamescon, I was like, **bleep**, I can't jump up arggg, this is so **bleep** weird... not fully realizing you need to push x in order to jump up. then the speed issue came, jak was so **bleep** slow in comparison to falco, I couuldn't take it. I couldn't double my speed like you can in melee and brawl and when jumping I couldn't get down quickly enough. after a couple of matches I finally got the hang of jak, and sure enough, I was winning, everytime.
now I won't ever make the same mistake again. a new game, means new controls and gamemechanics.
and ow, just remember, my name: M-pyre.... don't read the bottom sentence
but.. if you keep reading you'll notice that this is my signature.