Reply
Topic Options
Mark Topic as New

Mark Topic as Read

Float this Topic for Current User

Bookmark

Subscribe
Re: Which characters are actually balanced well?
Didn't mean fighting him, I've 1v1'd plenty of big daddies, they all just kind of... leave themselves open, and he's so huge it's SUPER easy to hit him with supers, he's just too slow, but then again maybe it's just because I play a fast character. Like I said, just talking from everything I've seen personally.
Sir Dan knocks me into the air and pulls back on his bow... only for the arrow to whiff because I dodged it because it's easy to tech. I've never really been killed by his level 1 outside of matches where I'm just screwing around, yeah he can built it fast but what good is it if he never lands a hit? Trust me, I love the guy, but he just isn't that good.
As I said before, I'm on the fence with Dante, he can combo into his level 1 if you know what your doing, but due to all his setups taking years he seems to get knocked out of it way too fast. His level 2 is pretty garbage as well as it's one of the easiest to roll through
Highlighted
generalghost89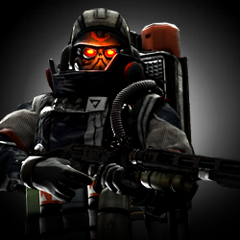 Offline
Re: Which characters are actually balanced well?
[ Edited ]
Seeing whose balances is very opinionated. Everyone has a opinion on who is balanced and not. All i can say is those that are overpower and used TO ME is raiden and kratos.. The rest are fine. Sir dan might need help though.. he has a chicken throw thatt really is very useless. Thats my two cents.
p.s also few supers need fixing like big daddys little girl(be cool if she moves at least a little bit). evil cole level 2 (fighters not getting trapped by the vortex when their downand get back up).narikos number one (just weird)