Reply
Topic Options
Mark Topic as New

Mark Topic as Read

Float this Topic for Current User

Bookmark

Subscribe
Shadowmark123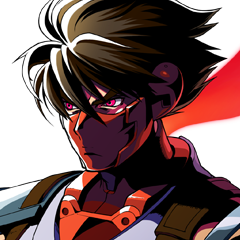 Offline
Re: What was your hardest match?
[ Edited ]
Not sure about toughest, but had a funny match because they were on mics. You know the type the mouthy teenagers


It was a random 2v2 with a stock of 3. My partner was already dead and it was me (a kratos) with 1 life versus a ratchet (2 lives) and evil cole (1 life).

I was already nearing my lvl 2 at the point my partner died, so i managed to do a quick combo on Cole to get it then tornado them both, knocking cole out and ratchet down to 1 life.

Now i usually hate 1v1 when im Kratos, purely because his recovery frames take so long that he is always open to horizontal supers.

So Ratchet at this point already had his level 1 so i was weary of it, being cautious etc. The game went on for a few mins and i managed to get a level 1 (hard to pull off in a 1v1 when people are looking for it) and i was thinking i need to get level 2 at least as that is a sure thing. So the two teenagers were yelling etc calling me names, u know the usual stuff. And slowly ratchet built enough AP for level 2.

At this point they were screaming 'now you gonna get it!', 'end him!' etc etc. But what people think when they turn into Clank is that they are invincible. So i dropped down right next to him straight into a super and killed Clank. Game over.

Should of heard the screams from these guys, was hilarious.
Highlighted
Re: What was your hardest match?
Well just had a very tough match for me anyway, I was losing big time because my opponent's didn't let me flow all match long, then we go to overtime, again same thing happens, trying to build up AP but get stopped into combos or get knocked into a level 1 special, then we go into 3X AP Overtime, I felt like I may have a shot, did managed to get a few kills, but then we go into 4X AP Overtime and my face was like no f'n way, only managed one kill that round and we go into yet another 4x AP Overtime and I managed to get 5 Kills that round and....
Finally match was over and I ended up winning
one of my opponents got disconnected at the start of the match so he didn't count
2nd opponent had 9 Kills and 9 Deaths
and the 3rd had 9 Kills and 8 Deaths
and I finished with 11 Kills and 11 Deaths
I never ever want to go through so many overtimes again (even though I was on the losing end almost the entire match up in my honest opinion)