Reply
Topic Options
Mark Topic as New

Mark Topic as Read

Float this Topic for Current User

Bookmark

Subscribe
Highlighted
Re: What's Your Fighting Style?
At the moment, im not sure. I like the unconventional characters. In SSBB, I ran Ganondorf as my main because I liked the way he looked and played. I got criticized because he was slower than caption falcon but it didn't matter because for me he fit the way I wanted to play.
But that's not to say I like slow characters. Just ones that aren't really expected. I ran C. Viper in SF4 before everyone realized what a monster she really was and called her a low priority low tier character. I run a team of Vergil (rapid slash), Hulk (gamma wave), and Super Skrull (stone smite) in Marvel, not for tiers, but because they're tricky together. Teleport mix-ups, ambiguous overheads, stone smite and meteor smash feints, command grabs on block (times tho) all make for excellent mind games and I play that way because it's funny to me.
With that in mind, I'd probably run Sackboy, Sir Dan or Big Daddy. All of them have their share of tricks and mind games, especially Sackboy and Sir Dan with their unconventional and somewhat ambiguous attacks (Sir Dan doesn't spin his whole body, just his flipping Torso!) and Big Daddy has his share of tricks, especially if plasmids can be charged.
This is all just considering the current roster and subject to change if Kat and Wander are in (and represented the way I think/hope they will be)
_______________________________________________________________
--- The Colossal King
--- The Gravity Queen
Re: What's Your Fighting Style?
---

FroZiiiN wrote:


fast in and out character with lots of mxups and z good zomning character... was snake/sonic/marth in brawl... also if you dont block/dodge sometimes ur a scrub lol... even the most offensive characters need to.... dont just throw out attacks cuz u can... sometimes its not safe to and u need to block... fif u cant see that plz u need to learn... no offense

---
You misinterpreted what I said. I'm far from incapable of blocking and dodging, but the way I play in a free-for-all type of setup usually doesn't result in me needing to very often. Plus, there are plenty of characters in SSB (and presumably PASBR) that just aren't cut out for the up close and personal dodge-and-roll dances that you see a lot. Being quick and mobile can be just as effective as dodging and rolling.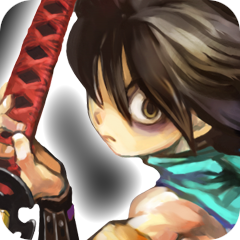 Offline
Re: What's Your Fighting Style?
Re: What's Your Fighting Style?
I am really situational when it comes to fighting games. I usually find either heavy hitting or flying around the stag but not speedsters type characters, but it is also random for me. The only type of characters I don't like are the longarm type (Dhalism)
Re: What's Your Fighting Style?
Sorry for double post but most likely Sir Dan and Fat Princess and maybe Big Daddy and Evil Cole, but I really want to learn Jak & Daxter, Sackboy, and Spike.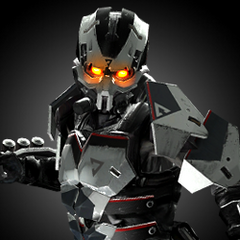 Offline
Excalibur0123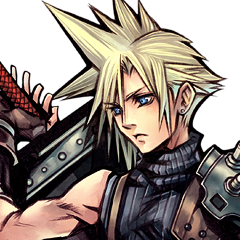 Offline
Re: What's Your Fighting Style?
I'm a jack of all trades or I don't really have a style I just "do" things. However I really enjoys playing as Sweet Tooth and PaRappa. I really want to try out Raiden, Nariko, and Big Daddy and out of those I really lean toward Nariko.
Re: What's Your Fighting Style?
i really like mobility in my characters. If the character is not mobile, I will not likely play that character.
I like to be able to get from one part of the space to another and I always want to know where I'm at so I tend to love dodging and rolling. I feel best when that type of stuff requires timing so it gives me joy to avoid other people's hits (and in this game's case supers)
It's why I love Fat Princess and why I'm digging Jak and Daxter.
------------------
THIS IS ACE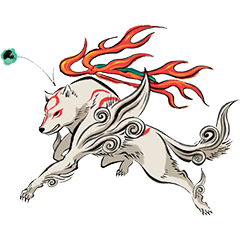 Offline
Re: What's Your Fighting Style?
But I also have to say that in a crossover game like this, character loyalty means a lot as well. In MvC3 I learned how to play Viewtiful Joe because I love his character. It took a ton of time, but I got really good with him. In this game, if Wander is announced, I will have to play as him because I love Wander.
Re: What's Your Fighting Style?
II am the type of person who gravitates towards characters that meet my unorthodox rushdown playstyle Toro, Sackboy, and Drake appear to be my style atm