Reply
Topic Options
Mark Topic as New

Mark Topic as Read

Float this Topic for Current User

Bookmark

Subscribe
Highlighted
What Would Cloud's Moves/Supers Be?
14 replies 350 views Edited Sep 11, 2012
Hey guys I'm really hoping(as are many of you) that Cloud is in this game. So I was thinking we should spitball some of his moves and what type of fighter he would be hypothetically of course. So I'm coming up with this stuff as Im writing this so bear with any ideas that may sound stupid.
Now in regards to his style I would assume Cloud to have some heavy hitting moves but also be agile. Aside from basic combos I would like to see him able to use Magic like Lightning, Fire and Ice. Now for a Level one super I think it should be his Limit Break Braver move. Now for his Level2 maybe he can do a summon and as a level 3 he can do omnislash(I believe the Limit Break was called). I'd really like to hear what you guys think about his possible move sets assuming he is in the game.
Re: What Would Cloud's Moves/Supers Be?
Sep 11, 2012
Re: What Would Cloud's Moves/Supers Be?
Sep 11, 2012
You ever seen how he fought in dissidia. I expect something like that, although I can only imagine omnislash as a screen clearing move in this move if it was a level three
killedbyaspork
I Only Post Everything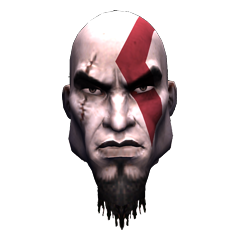 Registered: 05/10/2009
Offline
1005 posts
Re: What Would Cloud's Moves/Supers Be?
Sep 12, 2012
A summon for his level 1 super
Level 2 super is omnislash (small area, not screen clearing)
Level 3 is full cinematic version of the Knights of the round summon.

His Square and triangle moves would be sword attacks, and his circles would be materia for magic.
---------------------------------------------------------------------------------------------------------------------
Omar - "what are you guys doing? Why did you get rid of crash!"
Game devs - "we wanted to put in evil Cole so we had to get rid of everyone else the fans wanted"
Omar- "Oh nice, good idea. I didn't think of that"
Re: What Would Cloud's Moves/Supers Be?
Sep 12, 2012
Sephiroth, or how ever you spell it would come out've of no where and Cloud and him would clash swords and a massive explosive shockwave would go throughout the map an everyone would die.
Re: What Would Cloud's Moves/Supers Be?
Sep 12, 2012
heres how i see it.
Hes the strong heavy hitter who moves at a decent speed, not too slow, but his swings take a little longer than others. some moves use his basic materia such as bolt and ice, and his lvl 1 would be Braver, lvl 2 would be Blade beam(similar how Radecs lvl 2 is, going across the screen and whoever is in the path gets eliminated) and lvl 3 would be omnislash, inwhich its a cutscene where the other opponents get eliminated from it. Or of course, Knights of the Round, when the Knights all come out randomly at a set amount of time and attack players and eliminate them. Or his hidden limit breaker only in FFTactics, Cherry Blossom. Would love to see that as well. but I feel Omnislash would be the winner. His victory would be spinning the blade in the air and placing it behind his back like in FF7, and also as a taunt. would just be awesome. I see it now.. I also see that when he uses his supers, the limit break noise and light come out around him. Hoping for that. Kinda like how they did it in Ehrgiez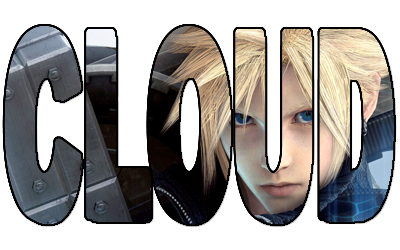 Re: What Would Cloud's Moves/Supers Be?
Sep 12, 2012
The clashing sword idea made me scratch my head and go "what?" but Zodian Knight I think you are on to something. I think it would be better to have omnislash as a level 2 and knights of the round as a level three with them continuosly attacking but not overpowered. I can see omnislash being a level three only if he flies around doing omnislash like in KH, but with 15 slashes and the last one being very powerful, but not being able to get 7 kills since I don't think any super can do that.
Uncharted Territory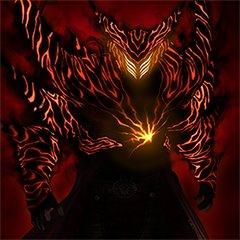 Registered: 12/10/2009
Offline
2011 posts
Re: What Would Cloud's Moves/Supers Be?
[ Edited ]
Sep 12, 2012