Reply
Topic Options
Mark Topic as New

Mark Topic as Read

Float this Topic for Current User

Bookmark

Subscribe
Highlighted
What We Know & What We SHOULD Know. A MaxP-S3 Rant.
47 replies 482 views Edited Oct 26, 2012
As I read the forums lately, I've been sensing hostility and confusion. This thread, I hope, will help.

The Characters:


What We Know:
-There are 20 of them. I don't need to list them, you know who they are.
-Each character has a special pre-order costume.
-Each character has a separate unlockable costume in game.
-Each costume has different color variations.
-There is a rivalry system.
-Crash, Wander, Snake, and Cloud were all considered at one point.
What We Should Know:
-There are 20 characters at launch. This doesn't mean, necessarily, that there are only ever going to be 20 characters in this game. DLC is a thing.
-The IP holders of characters such as Crash, Wander, Snake, and Cloud have the final say in what their characters are in.
-Team ICO said no to Wander (if sources from the LA Beatdown are true)
-Superbot is still trying to get Crash from Activision (" ")
-Rivalries are not mutual. Meaning, if Jak's rival is Ratchet, Ratchet may have a separate rival in his story progression (at least that's how I understood this way back when it was announced.)
-Crash will never be paid DLC. (As stated by Omar).
-Capcom said no to 'Old Dante' being in this game.
-Paul Gale has been a great help to the marketing of this game as well as a friend of the fans. He did all he could to please everyone and I fell he deserves kudos for all he's done.
This information regarding characters should be understood by all. The process of obtaining a character is one part Superbot and one (major) part IP holder. Superbot can say that they want a character, but the IP holder has the final word. You guys need to understand that there are reasons that the roster is at 20 and not that Superbot just blatantly didn't put characters in. Sure it'd be awesome if 30-40 characters were in. But a) it's not practical, b) balancing would probably suffer greatly, c) the game overall may not have turned out as polished.
I'm very pleased with the character selection. Of course I want Crash, Spyro, etc..., but now that I understand the process of obtaining these characters, I can see why they aren't in (and might never be in) and I'm okay with that. At least I know Superbot tried (and in some cases are still trying) their best to get these icons in the game. And you should too.

I'm sorry, but the ungratefulness and ignorance I've seen from a few people just makes angry. If you're a true fan of this game and want it to do well, then you should be understanding of the capabilities that Superbot possesses. If not, then you should leave the forum. I think I speak for many when I say your attitude is not welcome here.
Of course everyone is entitled to their opinion. But when people bash on this game and Superbot with unsubstantiated arguments, then that's where I get mad. If you have a valid, supported argument, by all means share it, I'd love to have an educated discussion.
____________________________________
In General (My opinion on the game):
On a more positive note...
From the moment this game was rumored, I was ecstatic. I wanted to know more and more and I've kept up with every detail since it was announced on GTTV back in the Spring. Personally, I think this game is awesome and I'm very excited that it has been made.

The Super system is a well thought-out game mechanic that works and that I fell is a lot of fun. While it's in the same genre as Super Smash Bros., it adds its own style and feel to the game in which you need a specific mindset to play. You can't play Allstars as you would Smash Bros.
_____________________________________

I'll leave with this. I've stayed here because I'm passionate about this game and I wanted to talk with others who I know are as well. I didn't plan on coming to the forum to argue about topics that have been explained.

I'm not leaving or anything, I'm just saying that this forum could be a much calmer place if we were all a little more understanding and patient.

But hey, that's the internet for you....
fabsta1994
Uncharted Territory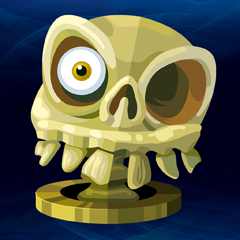 Registered: 07/10/2012
Offline
1360 posts
Re: What We Know & What We SHOULD Know. A MaxP-S3 Rant.
Oct 26, 2012
Treasure Hunter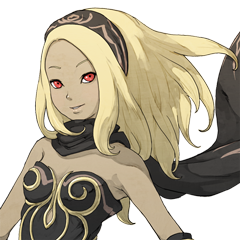 Registered: 07/19/2012
Offline
7051 posts
Re: What We Know & What We SHOULD Know. A MaxP-S3 Rant.
Oct 26, 2012
Where did team ico say that?
_______________________________________________________________
--- The Colossal King
--- The Gravity Queen
Re: What We Know & What We SHOULD Know. A MaxP-S3 Rant.
Oct 26, 2012
A lot of new news I reffered to comes from this thread:

http://community.us.playstation.com/t5/PlayStation-All-Stars-Battle/L-A-Beatdown-News/m-p/38624259#U...
I Only Post Everything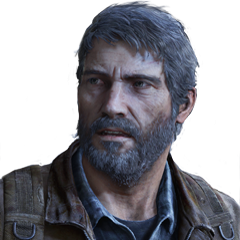 Registered: 10/21/2010
Offline
1173 posts
Re: What We Know & What We SHOULD Know. A MaxP-S3 Rant.
Oct 26, 2012
Now that's a great Thread with some info. Good read.
Now the question remains for the Final Boss.
Re: What We Know & What We SHOULD Know. A MaxP-S3 Rant.
Oct 26, 2012
TheGoldenMonky5
Hekseville Citizen

Registered: 09/29/2012
Offline
343 posts