Reply
Topic Options
Mark Topic as New

Mark Topic as Read

Float this Topic for Current User

Bookmark

Subscribe
Highlighted
What Makes You A PlayStation All-Star? {Updated}
[ Edited ]
21 replies 952 views Edited Oct 7, 2012
I'm going to go through characters who people want to be announced and maybe a few of my own.
Crash Bandicoot
The first 4 Crash Bandicoot games were released on PlayStation 1 system. This game is what started my interest with the Playstation system when I was a child.
Crash Bandicoot
Crash Bandicoot 2: Cortex Strikes Back
Crash Bandicoot: Warped
Crash Team Racing
Unfortunately, within the release of the PS2 and Xbox Crash Bandicoot became multiplatform. But, does this mean that we should forget his legacy of where he started and his fan base. Of course not! Crash is one of the characters you think you when you say favorite PlayStation games you've ever played!
I Approve of this character.
PS All-Star!
Lightning
I have no knowledge of this character really but that won't stop me from researching her up. Now, it seems that she was in the Final Fantasy games that was in this generation. The games that released with her as the main character weren't PS Exclusives. But since other Final Fantasy games were PS Exclusives I suggest a character from those series.
Final Fantasy XIII

Final Fantasy XIII-2 (Where she was only playable temporally)

(Upcoming)

Final Fantasy XIII-3
Read these comments haha
http://n4g.com/news/1079821/does-anyone-care-about-lightning-returns-final-fantasy-xiii
I don't approve of this character.
Not a PS All-Star
RayMan
All I can say for this guy is this has to be one of the hardest games I've ever played in my life as a child. I used to Rage Quit at every game over haha!
Ill just leave you all with this quote.
"It is also the best-selling PlayStation game of all time in the United Kingdom, with around 5 million copies sold, beating Tomb Raider II and Gran Turismo in the country." - http://www.eurogamer.net/articles/a_uksalesreview_part1?page=3
I APPROVE!!
PS All-Star!
Kat (Gravity Rush)
While I've never played this game or heard anything about it since I've came to this forum I don't know much about her. What I can say is that this game is the biggest release so far on the PS Vita. The start of a new generation! She controls gravity so I believe that her moveset will be very complex and hard to master. Gravity Rush has overall recieved great reviews and have already started a fanbase on the PS Vita. So....
I Approve of this character.

About to become an PS All-Star

Spyro!!
My main man Spyro! All the joy I had with this game when it was released. I remember the commercial for it when he was chasing the sheep around and burning everything up. This is another game I used to rage quit on as a child. haha
Spyro the Dragon started as a PS Exclusive for the first 3 years of the franchise.
Spyro The Dragon - 1998

Spyro 2: Ripto's Rage - 1999

Spyro: Year of the Dragon - 2000
In 2002, Spyro had got passed to another development team and the franchise jumped off of Mount Everest.
But as you can see, unfortunately, Spyro has started to get a new fan base from his new form of himself in the game Skylanders: Spyro's Adventure. Which I personally hate lol
I Approve of this character but I just wonder how SuperBot would do his moveset without mimicing Charizard from SSBB. And it HAS TO BE THE OLD SPYRO!
PS All-Star

Robot from Armored Core Series
I have played Armored Core since I was a child but it really wasn't a game that I was dying to play. The machines in this game are armed with a crazy amount of customizable weapons and attacks. I think that SuperBot should include a super armed mecha to join the battle. SuperBot can take full control of various weapons. (JUST A THOUGHT THAT CAME UP) Maybe the Mecha would be great for a Boss fight.
Armored Core has been a part of the PS Exclusive franchise since 1997-2004 for a total of 11 Exclusives but 13 games all together. With an upcoming game for both PS3/Xbox360
I Definetly approve of his character!!

PS ALL STAR!!!

Zhou Yu
When I think of games that I had one of the most fun on the PS2, Dynasty Warriors is easily one that I will chose. I chose Zhou Yu because he was my most used character and when I talk about the game with others, he's the first character that is brought up. His finesse and sword skills show that he is a true general. Dynasty Warriors have been a huge franchise with Playstation and I believe that SuperBot would be able to put Zhou Yu in this game with his moveset from the game. Plus this is a real person!
I Approve!!
PS ALL STAR

Sora

My little brother was crazy about this game (Kingdom Hearts)! I used to watch him play the first and second one all the time but I just couldn't get into the series. What I can say is that Kingdom Hearts has been a huge asset to the Playstation legacy. He would be a great addition to PSASBR due to his huge fan base and also his moveset. I like how he can change colors of his clothes to attribute to the fighting style changing. I believe SuperBot can manipulate this in some form and make it work like Toro's moveset! All in all he should be in the game because of the impact he's left and a very creative and innovating game.
PS ALL STAR!
Cloud Strife
Mr. Cloud Strife. I'm not a big fan of the Final Fantasy Series but I've played many games on the Playstation system. Cloud was first introduced on the Playstation 1 system.
"On the game's debut weekend in North America, it sold 330,000 copies, and had reached sales of 500,000 units in less than three weeks. Final Fantasy VII is credited as "the game that sold the PlayStation," as well as allowing role-playing games to find a place in markets outside Japan. As of May 2010, it had sold 10 million copies worldwide, making it the most popular title in the series in terms of units sold."
The game that sold the Playstation!! Where's Crash and Spyro? haha
PS All Star!

*Due to Popular Demand lol* King of All Cosmos (Katamari Franchise)
Katamari Damacy was the first game in the franchise and it resulted with moderate success in Japan. It wasn' released in Europe and Australia because they believed that it was too quirky for their market. EA eventually picked up this title and made it a hit in America, Europe, and Australia. Majority of the games released were on the Playstation 2 but eventually released on the Next-Gen consoles.
Now I can see SuperBot utilizing King and the magical ball together in a very unique way. Such as the more AP gained the bigger the ball gets. Or to gain AP you must hit opponents with the ball.
But, All in all
PS All-Star!

Gex


I remember the Gex commercial coming on all the time when I was younger and I wanted this game deeply. I didn't know if it was good or not. After research, I've realized that Gex wasn't a PS Exclusive as I thought it was. The first game was also released on the 3D0, PC and the Sega Dreamcast. The second game Gex: Enter the Gecko released for the Playstation, Nintendo 64, Gameboy Color and PC. The third game Gex: Deep Cover Gecko, however, releasing on the same consoles, was the best selling Gex game.
But, this is what makes him qualify
"Gex 3 is the best selling of the series, shipping over 6 million copies and also became the best-selling PlayStation adventure game of 1999 with 3 million copies in that year alone."
PS All Star!

Croc

Croc was a sketchy one because I played this game when I was younger as well but I don't remember how it was. Croc: Legend of the Gabbos was released for the Playstation, Sega Saturn, PC and the Game Boy Color. It recieved mixed reviews although it was the best selling game in UK in 1997 for only 2 months. The second game recieved low reviews as well and released on the same consoles. This character will not be remembered by the majority.
Sorry Croc but,
Not a PS All-Star

Nathan Hale / Chimera (Resistance Franchise)

The Resistance Franchise has been huge with the release of the PS3. The reviews for this game have been very high as well. This franchise is well accepted into the Playstation Library and will continue to live on throughout the life and history of the PS3. Especially with Awards like this:
PlayStation 3 Game of the Year 2006,IGN
Best First-Person Shooter on PlayStation 3 of 2006, IGN
Best Graphics Technology on PlayStation 3 in 2006, IGN
Best Original Score on PlayStation 3 in 2006, IGN
Best Use of Sound on PlayStation 3 in 2006, IGN
Best Online Multiplayer on PlayStation 3 in 2006, IGN
Most Innovative Design on PlayStation 3 in 2006
GameSpot's Best and Worst of 2006 – Winner of Best PlayStation 3 game[21]
52 Games We'll Still Be Playing From 2006 selection [1], Gaming Target
Game of the month award (Tie) and top 50 games of 2006, Game Informer
PlayStation 3 Game of The Year, Shooter and Online Multiplayer,[22] GameSpy
Top 10 controversial games, Yahoo Games
The thing that's people may be confused on is whether or not the main character, Nathan Hale, or the enemy, The Chimera, should be a character in this game. I would take both! haha
PS All Star
Dart

The Legend of Dragoon received mixed to positive reviews. The game was praised for its graphics and cinematics. However, the combo system was criticized for requiring too much precision, while the titular element of Dragoon transformation was deemed inconsequential to gameplay. The game's battles were considered repetitious due to an excessive frequency of random encounters.
GameSpot in particular was quite critical of the game, awarding it a score of 6.4 ('Fair'). Reviewer Peter Bartholow called it a "highly generic RPG" and stated that the game "borrows too heavily from other games and lacks that "hook" to make it worth dealing with excessive defending."
The Legend of Dragoon sold 960,000 copies in North America and over 280,000 copies in Japan as of 12/27/07.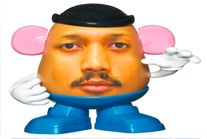 TONESTER_925
Uncharted Territory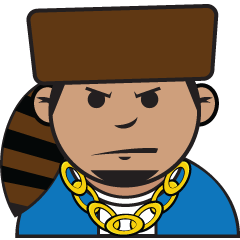 Registered: 07/27/2012
Offline
1401 posts
TONESTER_925
Uncharted Territory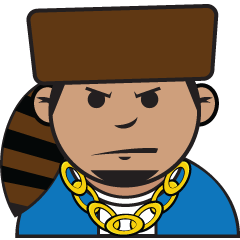 Registered: 07/27/2012
Offline
1401 posts
Lombax Warrior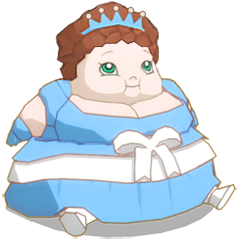 Registered: 07/09/2012
Offline
218 posts
Re: What Makes You A PlayStation All-Star?
Sep 12, 2012
Bro how did you forget cloud?!?!? XD
Lombax Warrior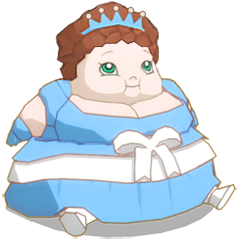 Registered: 07/09/2012
Offline
218 posts
Re: What Makes You A PlayStation All-Star?
Sep 12, 2012
---

ATOMB0Y_ wrote:


---

ElmoDaJuiceman wrote:
Bro how did you forget cloud?!?!? XD

---

its ok we all know the verdict on cloud. an all star

---
yea its no need to say the obvious I guess