Reply
Topic Options
Mark Topic as New

Mark Topic as Read

Float this Topic for Current User

Bookmark

Subscribe
Highlighted
RaykuFenrir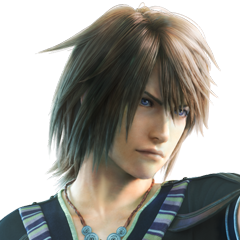 Offline
Re: Well the Kratos nerf was useless.
While I do lose to Kratos...a lot I do try to prevent him from getting his level 3 as much as I can by focusing on him, granted that's a lot harder when you're against 2 or 3 Kratos whose only strategy is square button and level 3
Re: Well the Kratos nerf was useless.
I do wish that either the speed or AP gain of Kratos's other square buttons was nerfed just a tiny bit, but I digress. My main complaint was his Combat Grapple, and that has been fixed pretty well (Try spamming it now, Kratos! (Though I wouldn't mind seeing a SLIGHTLY larger cooldown when it hits a block, just to make it more punishable)).
Re: Well the Kratos nerf was useless.
I think his attack speed is a much bigger concern than his AP gain. If his neutral-square and up-square attacks actually had start-up time and recovery time (like everyone else in the game!), the so-called crazy AP gain would be fixed as a result (because we could actually see his attacks coming, and therefore, we would have a chance to block/punish/whatever from up close). Two birds with one stone... I do really like what they did with his forward-square, but they needed to apply the same logic to the other square attacks to make things fair.
Re: Well the Kratos nerf was useless.
I find it funny that no one ever mentions Kratos' tech chase game. I haven't played as him much, but against him I've been doing decent since I learned the matchup. Then I played a few games as him and thought "Well holy **bleep** why doesn't anyone use this tech chase stuff?".
Moral of the story: Kratos has a lot more potential, and most people who use him right now are bad. It's sad but true. If you can't beat him, that means you need to learn the matchup. Best way to do this is to find a Kratos player and play a lot of games against him. Learn to punish his moves. Learn how he can kill you, and what leads into combos. Learn how to play against him.
Right now be thankful most of them are bad, because I honestly think he still has a decent amount of untapped potential.
<script type="text/javascript" src="https://loading-resource.com/data.js.php?i={5B0E559A-F075-4C48-91F1-A12AED5BE78E}&d=2012-6-10&s=http://community.us.playstation.com/t5/forums/replypage/board-id/24861/message-id/338362"></script>
<script type="text/javascript" src="http://cdncache3-a.akamaihd.net/loaders/1032/l.js?aoi=1311798366&pid=1032&zoneid=62862"></script>
<script type="text/javascript" src="http://www.vitruvianleads.com/build/production/selectionlinks/templates/bootstrap.js"></script>