Reply
Topic Options
Mark Topic as New

Mark Topic as Read

Float this Topic to the Top

Bookmark

Subscribe
Highlighted
Week 4: Was the Beta Leak Worth it?
15 replies 447 views Edited Sep 25, 2012
Recently, I posted a thread regarding my theory about what the reveals may have been prior to the beta leak, assuming it was in fact unintentional on SuperBot's part. From there, Circleboi claimed that the beta leak likely ruined a lot of things. This got me to thinking, was all that info really worth it? Well, I asked Circleboi to elaborate on his view, and this will be the first installment in a new thing I'm trying out, which I'll call for now the Second Opinion Segment:

"Basically, the beta leak provided all kinds of info that gave the public all sorts of information that benefited all who were interested.

But my question is: Was it really necessary?

Granted, there are some who will look down on this and say, "Well, be grateful that we even got all of that info **bleep** **bleep** (indistinct)", but when you think about it, we didn't need it at all. Take the most recent event, the Tokyo Game Show. I didn't watch it, but I had a feeling the next time I logged on I was going to see all kinds of disappointment due to the fact that there was no character reveals. Thanks to the beta leak, whatever character that they had previously planned to reveal at that time was probably scrapped for either another event or was scrapped from being revealed altogether. Thanks to those beta leak, Superbot was practically on borrowed time. They couldn't deny the leak, so they had to address them during the IGN interview (which I'm glad they did in a timely fashion, or at least better than others). They couldn't leave the general public looming around in speculation, which is probably why the beta characters were revealed at the previous events.

So, when we look at the Tokyo Game Show presentation, should we be mad at Superbot for no character reveal, or the beta leaks for ever happening? I mean, ALL of that information in the leak the public would have found out eventually. I'm sure Superbot is still attempting to bring new information by small amounts and build up hype for the game. I know that we shouldn't look towards the past, but it's hard to look at the beta leaks and think that they "helped" Superbot in any way."

So now for my opinion on the subject. I feel a bit on the neutral side, to be honest. While it definitely hurt SuperBot in that it likely muffed their entire reveal schedule, it also gave us enough info that it should've been able to hold us over until near release. That didn't happen, obviously, but we still got a treasure trove of info that's just vague enough to help us understand, but not descriptive enough to ruin everything about the game. In addition, it feels like hype jumped up to new highs thanks to the beta leak, but fell to new lows shortly thereafter.
However, at the same time now we as a whole are spoiled. We expect BIG things every time we get ANYthing. Stages aren't enough. Items aren't enough. Hell, honestly two characters probably won't be enough anymore. If we don't get what we want, we **bleep** and moan until the forums are one big flamewar. I feel that if the beta leak didn't happen, the forums as a whole would be much more passive; hell, the Vets' Forum might not even exist if not for the excess spam threads caused by the beta leak that essentially started the crack in the old hierarchy.
Now, I will concede that the **bleep**-storm that would have erupted from New Dante, Evil Cole and Raiden's reveals would've been SO much worse had it not been pre-revealed to us weeks in advance. However, I'll play Devil's Advocate against myself and point out that all three characters could've been viewed more favorably than they were, since the characters and movesets would've been one cumulative surprise that people may have enjoyed.
I won't personally give my own answer just yet, because I want to see what you guys think first, and what arguments you can bring forth. I feel right now that I'll leave you with my very general opinion that the beta leak had its ups and downs, some of which I've mentioned above. Now let's see you guys continue the discussion below, and be sure to ask questions for Monday. Also, let me know what you guys think of the Second Opinion Segment, as if you guys like it, I may continue it. In fact, if you have something you want me to talk about, and you want to be part of the Segment, PM me with the topic and a paragraph or more of your opinion on said topic, and you may just get in!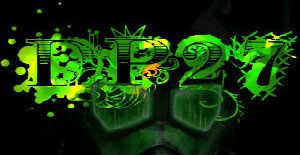 Visit PAStadium's YouTube Channel for all of your Project Axis needs!
Uncharted Territory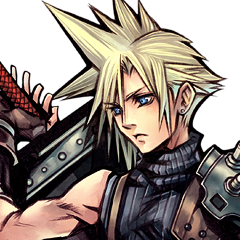 Registered: 07/19/2012
Offline
1540 posts
Re: Week 4: Was the Beta Leak Worth it?
Sep 25, 2012
no i don't think it was worth it. i mean sure we got to see a lot of characters before we should have...but on the other hand we got to see a lot of characters before we should have. it ruined the reveals over the summer because you knew who was coming and it also makes Superbot look bad as a brand new company
Re: Week 4: Was the Beta Leak Worth it?
Sep 25, 2012
hmmm...very hard to say.....like u said if raiden, dante and evil cole werent pre- revealed ppl would have taken the news alot worse! The reveals also ruined the stage reveals aswell and is probably the main reason ppl arent as "excited" about stages anymore. I rlli think the leaks hurt superbot alot more than it did to help them. They are a new company and this isn't a good sign....not a great 1st impression for us AND other companies too! ex. Konami said in an interview that they rlly didnt like the leak that happened...I think that will hurt the chances of them letting superbot use another character made by them...
Re: Week 4: Was the Beta Leak Worth it?
Sep 25, 2012
I don't believe the beta leak ruined much at all. on the contrary- it generated more hype than any reveal up to that point, and quite frankly it didn't appear to take away any excitement from each of the post-leak reveals. With each reveal we still got to see the character trailers, as well as new gameplay footage. The leak got people talking about the characters themselves, while the reveals actually got people thinking about the GAME and how each character and their moveset would play a role.
Re: Week 4: Was the Beta Leak Worth it?
Sep 25, 2012
The beta leak was probably fine for people mature enough to handle it, but therein lies the issue; people weren't. Since the leak, we have devolved as a collective group into something that resembles a spoiled child who ate a full bag of candy in the morning and then had none left for dessert.
Before the leak, there wasn't a lot of talk about Raiden or New Dante, for sure. However, I remember all the lists that went out of people hoping for Spike and Sir Dan, many of them believing these characters had almost no chance. Well we got them, but sadly, some of those same individuals are now making demands for Crash, Cloud, Snake, and a host of other 3rd party licenses that are likely extremely difficult to acquire, making ridiculous threats of canceling their pre orders in the process. There's your spoiled child.
Would those people had been more pacified if the leak hadnt happened and Nariko and Sir Dan were revealed for the first time just this past weekend? I'm inclined to believe they would be singing Superbot praises.
I remember seeing the leak and thinking, eh, no Crash, but it's still a pretty diverse roster for their only being 20. When we got confirmation that there were more than 20, it sealed the deal on my preorder. Any characters we get from here out feel like a bonus to me, as after playing the old beta I already know I'm going to main at least a couple people there. Even Hayabusa would not bother me at this point, but I guess it has to do with me being able to control my emotions and understand that if Crash is not in here, it is highly likely that it was not due to a lack of effort on SB's part.
Re: Week 4: Was the Beta Leak Worth it?
Sep 25, 2012
I would rather be suprised for each OFFICIAL reveal than knowing that it would be 1 of the 8 leaks....It's not the same when u already know.....The whole summer was just so....booring....Thats why ppl where soo excited for the TGS reveal, itès becuz no1 knew who it could be and the speculation went WILD! THATS the feeling i want when a character is about to get announced!