Reply
Topic Options
Mark Topic as New

Mark Topic as Read

Float this Topic for Current User

Bookmark

Subscribe
Highlighted
Week 11: Poll Results and Final Vote
[ Edited ]
16 replies 202 views Edited Nov 12, 2012
So, over the past six days, many of you voted for your favorite pre-order costume of the randomized selection of four I gave to you. Today, the results are in. And before I reveal the winners, I want to note one thing: I have two friends who are big fans of the game that don't browse the forums much who I gave the selection to so that they could vote for their favorites. I'll show you what they voted for below, so that you may - if you wish - do a check to the results I tallied up and account for them.
My friend Jake's votes (in order from 1st to 4th, and in order of the day that I released the poll):
Cole, Heihachi, Sweet Tooth, Sackboy.
Kratos, Sir Dan, Spike, Radec.
Big Daddy, Toro, Fat Princess, Nariko.
Raiden, Sly, Evil Cole, PaRappa.
Drake, Dante, Jak, Ratchet.
And my other friend Mark's votes:
Cole, Sweet Tooth, Sackboy, Heihachi.
Dan, Kratos, Spike, Radec.
Big Daddy, Toro, Fat Princess, Nariko.
Sly, Parappa, Evil Cole, Raiden.
Dante, Ratchet, Drake, Jak.
I want to also note that these two peoples' votes can be discounted from the overall vote, and the winners of the poll still come out on top, so the addition of these two (should any of you question these two peoples' votes' accuracy) does not taint the vote. So any conspiracy theories some of you may have based on a specific one of these votes has no real basis. Unless, that is, I messed up counting somewhere (I am human, after all), but I'm sure I counted each character's tally to within one vote of what it is in the case that I did mess up. That said, let's get to the results!
For the first day's poll, the winner is...
Cole!
Coming in at 101 votes, Cole swept the floor with his opponents. The full results are below.
Cole - 101
Sweet Tooth - 76
Heihachi - 33
Sackboy - 27
For the second day's poll, the winner actually surprised me. I expected Kratos to win, but in the end, the winner was...
Sir Dan!
I'm not sure what happened to Dan's previously-low fanbase, but apparently it increased exponentially, as he won handily against his opponents. The full results are below.
Sir Dan - 103
Kratos - 70
Spike - 31
Radec - 20
For day three, the winner should be no surprise to anybody...
Big Daddy!
With the single highest vote tally in the entire poll, Big Daddy completely demolished the competition. Interestingly enough, this was also the only vote that ended up with three characters over 60 votes that also had a clear winner (by a margin of at least 30). The full results are below.
Big Daddy - 115
Toro - 84
Nariko - 62
Fat Princess - 27
For day four, the winner is...
Raiden!
Although he wasn't nude, Raiden still won, gaining nearly double the points of his nearest opponent. This is actually the widest winning margin of any of the polls. To see the full results, just scroll down a tiny bit.
Raiden - 114
Evil Cole - 60
Sly - 54
PaRappa - 33
The fifth day is also the one with the closest margin of victory, and the only one where no single person reached 100 votes. The winner is...
Ratchet & Clank!
This one surprised me, as Jak had a very slight lead over Ratchet, and a convincing one over the other two characters, going off the official forum poll. The Pastadium voters ended up pushing the diversity of this vote by putting Drake in the lead for some time, before Jak and Ratchet made a comeback and overtook Drake, with Ratchet gaining a slightly stronger following that pushed him to an 81-74 win over Jak. The full results of day five are below.
R&C - 81
J&D - 74
Drake - 69
Dante - 31
So with that, we have to have a final showdown. The final poll will be between the five winners, and the modified scoring system is as follows:
1. 5 points
2. 3 points
3. 2 points
4. 1 point
5. 0 points
Remember, there are NO ties.
My personal vote between the characters is as follows (you guys can go find the costume images yourself this time):
1. Big Daddy
2. R&C
3. Cole
4. Sir Dan
5. Raiden
Big Daddy is still irrefutably on top for my personal vote, with R&C at a far second. Places 2-5 are actually pretty close, and it's honestly tough for me to keep R&C at 2 because I like Cole's and Dan's so much as well, but I said myself that there can't be ties, so I'm going to have to put R&C only in the hope that the other palette swaps represent different armors from the series like the red palette swap did.
Now, it's time for you guys to vote. I'll keep the poll open at least three days, and if there's still active voting after that, we'll see how far goes. If it's dead after three days, the voting will end and I'll tally up the votes and reveal the forum-chosen best costume.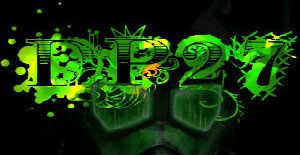 Visit PAStadium's YouTube Channel for all of your Project Axis needs!
I Only Post Everything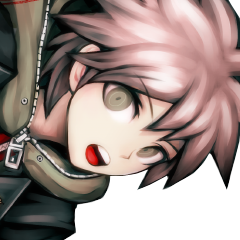 Registered: 10/04/2008
Offline
1001 posts
Hekseville Citizen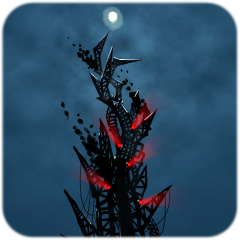 Registered: 08/29/2012
Offline
387 posts
I Only Post Everything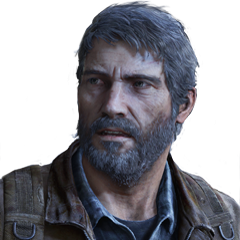 Registered: 10/21/2010
Offline
1173 posts
Re: Week 11: Poll Results and Final Vote
Nov 12, 2012
1. Sir Daniel Fortesque
2. Raiden
3. Cole MacGrath
4. Ratchet & Clank
5. Big Daddy
---

littlejcr wrote:
BD is gonna have a fit....

---

You can say that again.
fabsta1994
Uncharted Territory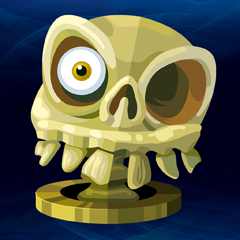 Registered: 07/10/2012
Offline
1360 posts
n0rmal94
Uncharted Territory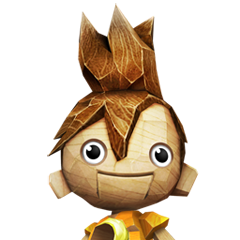 Registered: 07/18/2012
Offline
1273 posts
n0rmal94
Uncharted Territory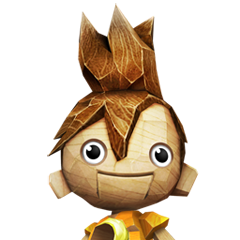 Registered: 07/18/2012
Offline
1273 posts