Reply
Topic Options
Mark Topic as New

Mark Topic as Read

Float this Topic for Current User

Bookmark

Subscribe
Highlighted
Re: Rank your Top 15 DLC Character Choices (A Statistics Project)
[ Edited ]
1. Selvaria Bles (Valkyria Chronicles)
2. Kazuma Kiryu (Yakuza)
3. Kat (Gravity Rush)
4. Ellen (Folklore)
5. Cloud Strife (FF7)
6. Dart Field ( Legend of Dragoon)
7. Lara Croft (Tomb Raider)
8. Snake (MGS)
9. Crash Bandicoot
10. Pyramid Head (Silent Hill 2)
11. Wander (SoC)
12. Jill Valentine (RE)
13. Jennifer Tate (Primal)
14. Rudy Roughnight (Wild Arms)
15. Abe
Re: Rank your Top 15 DLC Character Choices (A Statistics Project)
[ Edited ]
1. Selvaria (Valkyria Chronicles)
2. Oliver (Ni No Kuni: Wrath of the White Witch)
3. Lemming
4. Vivi (FFIX)
5. Ryu (SFII)
6. Arc (Arc the Lad)
7. Alundra (Alundra)
8. Big Boss (MGS)
9. Ghaleon (Lunar series)
10. King Slime (Dragon Quest series)
11. Monkey (Monkey Ball)
12. Abe (Odd World)
13. Tomba (Tomba!)
14. Q-bert (Q-bert)
15. Prince (Katamari Damacy)
Re: Rank your Top 15 DLC Character Choices (A Statistics Project)
[ Edited ]
1.Crash Bandicoot
2.Spyro The Dragon
3.Ezio
4.Snake
5.Cloud
6.Commander Shepard
7.Wander
8.Kat
9.Dr. Neo Cortex
10.Ico
11.Zeus
12.Captain Qwark
13.Nefarious
14.Abe
15.Chimera Hybrid/Nathan Hale
Ratchet beats the crap out of Jak 21/11/12
Re: Rank your Top 15 DLC Character Choices (A Statistics Project)
BTW you should count snake and big boss as one vote. Though different they are essentially the same. Thank you.
Solid Snake/ Big Boss for PSASBR

I make it rain with Kudos


.
.
Re: Rank your Top 15 DLC Character Choices (A Statistics Project)
1) Nathan Hale/ Capelli/ Chimera (Resistance)
2) Kat (Gravity Rush)
3) Finn (Sorcery)
4) Emmitt Graves (Starhawk)
5) Rohn (Lair)
6) Tag (Modnation Racers)
7) Kazuma Kiryu (Yakuza)
8) Solid/Old Snake (MGS)
9) Crash Bandicoot (Crash)
10) Iota (Tearaway)
11) Sora (Kingdom Hearts)
12) Joel and Ellie (TLOU)
13) Cloud Strife (FF VII)
14) Spyro the Dragon (Spyro)
15) Traveler (Journey)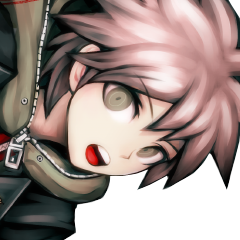 Offline
Re: Rank your Top 15 DLC Character Choices (A Statistics Project)
1. Cloud Strife
2. Solid Snake
3. Wander
4. Dart
5. Spyro
6. Crash
7. Toan
8. Kat
9. Sora
10. Rayman
11. Leon Kennedy
12. Jill Valentine
13. Chimera
14. Ezio
15. Lara Croft
Re: Rank your Top 15 DLC Character Choices (A Statistics Project)
1. Kat (Gravity Rush)
2. Kos-Mos (Xenosaga) [She might be owned by Nintendo now maybe?, but I can hope. Also... this]
3. Crash (Crash Bandicoot)
4. Cloud (Final Fantasy VII)
5. Selvaria (Valkyria Chronicles)
6. Aveline (Assassin's Creed III Liberation) [I might prefer Connor actually, but Aveline is a PS exclusive]
7. Maximilian (Dark Cloud 2)
8. Millenia (Deception I & II) [Not the coolest character maybe, but her play style could be really unique]
9. Aya Brea (Parasite Eve)
10.Jodie (Beyond: Two Souls)
11.Garrus (Mass Effect 2 & (maybe) 3) [ I know, I know, after what I just said with Connor above, BUT it's Garrus so... forgiven?]
12.Jade (Beyond Good & Evil)
13.Lara Croft (Tomb Raider)
14. Gex (Enter the Gecko)
15.Lenneth (Valkyrie Profile)

Also, I don't necessarily think these should be seperate characters, but I think it would be cool if Drake had a Sully skin (with Sully Voice and all that) he could play the same as Drake, but it would be fun to have him in the game. The same thing could be done with Elana or Chloe as well... though I suppose it would be hard to do something similar with all the characters on the roster... Cole could have Kuo and Evil Cole could have Nix? I don't know, just a thought.
RexLozuresky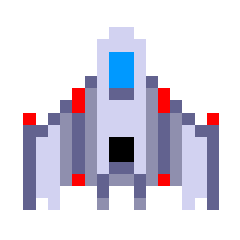 Offline
Re: Rank your Top 15 DLC Character Choices (A Statistics Project)
1) Spyro The Dragon
2) Crash Bandicoot
3) Lara Croft
4) Solid Snake (doesn't matter if young or old)
5) Cloud Strife
6) Abe
7) Leon S. Kennedy
8) Pyramid Head
9) Tomba
10) Wander
11) Yorda
12) Sora
13) Chimera Hybrid
14) Cortex
15) Hunter from Spyro
Re: Rank your Top 15 DLC Character Choices (A Statistics Project)
[ Edited ]
1. Crash
2. Spyro
3. Gex
4. Rayman
5. Abe
6. Dr. Nefarious (Ratchet&Clank)
7. Shadow the Hedgehog
8. Dingodile (Crash B)
9. Croc
10. Bomberman
11. King (Tekken)
12. Kat (Gravity Rush)
13. Neptune (Hyperdimension Neptunia)
14. Dr. Neo Cortex (Crash B)
15. Rez (Gex)