Reply
Topic Options
Mark Topic as New

Mark Topic as Read

Float this Topic for Current User

Bookmark

Subscribe
Highlighted
Trouble Connecting to Online Matches Solved
8 replies 1531 views Edited May 9, 2013
After buying PSASBR I had a serious issue playing online matches. After choosing a character my PS3 would freeze on the "Searching For Opponents" screen. Nothing would respond. Not even the PS button. Then it would come back to life when opponents were found and every button press/ps message/status initiated during the frozen period would pop up at the same time. This would happen a couple of times before going back to the character select screen. I would do this for hours trying and usually end up back at the character select screen with some error code or the other. I did manage to find a few matches but the were few and far between (like 2-3 matches for every 5-6 hours I would spend trying, weekends were wasted). This baffled me since everything else on my PS3 worked. I stream videos via Amazon Prime and play various games (Fat Princess etc) online. Every other device in my house worked. I had a 30MB/s internet connection and the connection test one the PS3 said everything was fine. (The only thing that bothered me was that UPnP was Not Available, but from what I understand as long as it doesn't say disabled it should be fine). I was using a modem/router combo provided by my ISP so I wasn't allow inside to alter settings. Months passed and I finally broke down and got my own router (ASUS RT-N66U Dual-Band Wireless-N900 Router). After hours of working with my ISP to set the modem to bridge mode (they accidentally disabled it instead to switching it to bridge mode) I hooked up the router and gave the game a try. Within seconds I was into a match. I didn't get it. Was that all it took? It now takes seconds to find a match as opposed to hours. I did the PS connection test and the only difference is that UPnP now says available. I'm guessing that means the game heavily relies on UPnP, though that's not supported by all the forum threads I read through looking for hours. My firewall is up and there weren't any special configuration settings so I don't know why it works. I just figured I'd put this up here in case others are in the same situation as I was in.
TL,DR: If you can't connect to online matches and you use a modem/router combo provided by your ISP, try switching it to bridge mode and hooking up your own router.
XFlash_FloodX
Uncharted Territory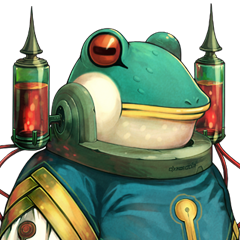 Registered: 07/05/2013
Offline
1542 posts
Re: Trouble Connecting to Online Matches Solved
Feb 8, 2014
Re: Trouble Connecting to Online Matches Solved
Feb 8, 2014
If you have ONE box provided by your ISP (in you case AT&T U-verse) and can connect to the Internet and can connect wirelessly, then you have a modem /router combo. If you needed to purchase an extra box to connect to the box provided by your ISP (usually for wireless access) then you have a modem provided by your ISP and a wireless router you bought yourself. The modem provided by your ISP grants you access to the Internet while a router provides the means to manage your home (wireless) network which is connected to the Internet through the router. The important thing to note is what your PS3 connected to. If you have a modem/router combo, you should try purchasing a router of your own. Switching to combo provided by your ISP to "bridged" mode basically means that you only want to use your ISP's box for connection to the Internet and you will use your own device to manage your home network. You ISP might advise against this but it should most definitely be possible. You have to call your ISP's customer support number and ask for this change (after you purchase the router of course).
Re: Trouble Connecting to Online Matches Solved
Feb 9, 2014
Waiting for confirmation that this works
Youtube Channel
Re: Trouble Connecting to Online Matches Solved
Feb 15, 2014
Well, I chatted online with someone from my ISP few nights ago. They convinced me to let them "open up all the ports" on my PS3 as opposed to switching to bridge mode. Seems like it's worse now. Maybe I'm just trying to play XCOM MP matches at a bad time but I haven't been able to find a single match since this change took effect. I'll give it one more day to try to find some matches during the daytime and see if I have anymore luck. We also considered the option of disabling my firewall but ultimately decided it would make me more prone to viruses.
Re: Trouble Connecting to Online Matches Solved
Feb 27, 2014
Finally got my new router. After contacting my ISP they told me that "bridge" mode isn't possible with ATT U-verse. LOL. Why any of the several customer service representatives I chatted with before I purchased router didn't tell me that I have no idea. Guess I just wasted that $50.00 or so. Instead of switching to bridge they told me that they'd disable my wireless service so that only the modem part of the box they supplied me with would work. I've only experimented with it a little so far but the first ranked match I tried to join I got disconnected. It told me that "opponent left"... Same BS as before.
Re: Trouble Connecting to Online Matches Solved
Feb 27, 2014
Re: Trouble Connecting to Online Matches Solved
Feb 27, 2014
It's not that I can't play ANY games online. It's just with XCOM: EW game that I have problem finding other players online. It's my favorite game on PS3 by far. But, I've only been able to play SP consistently. I can play Magic 2013, Civ Rev, Monopoly, and Risk online fine but not XCOM.