Reply
Topic Options
Mark Topic as New

Mark Topic as Read

Float this Topic for Current User

Bookmark

Subscribe
Highlighted
TrashCrap's Guide to Sly Cooper
[ Edited ]
10 replies 1140 views Edited Jan 8, 2013
I apologize for the formatting ahead of time. I will edit it if my browser loads everything properly later on, but right now, it is a huge hassle. Edit: Fixed
Hopefully this guide will serve a couple of purposes: To teach people who are interested in being better at Sly Cooper some good techniques to help them, and for people who have trouble fighting against him to realize what a good Sly player will attempt to do.
As a little background on myself, I consider myself a good Sly player. While that is up for debate, I think I know him very well as he is currently the only character that I have maxed. I play him almost exclusively. My opinions on his play style are by no means official, or the law, but I think I can help a lot of people. I hope that at the end, you can agree with me.
For a complete moves list and background on Sly Cooper, please see this link: http://playstationallstarsbattleroyale.wikia.com/wiki/Sly_Cooper
I will just be highlighting a few moves that I think are key to playing Sly effectively.
The key to playing as Sly is safety. It's all about being able to defend yourself. Players who go all out spamming his electric roll are predictable and can be punished by smart players who wait for their opportunity. Instead, Sly needs to use his agility and abilities to make it hard to hit him while he capitalizes on their mistakes. I have broken down his key moves into 3 main categories - movement, defense, and offense. Obviously, some attacks can be used for multiple purposes, so I will be talking about different ways you can use certain attacks in certain situations.
Edit: I should clarify, that the reason that I play Sly Cooper the way I do is because he cannot block like other characters. This reason alone creates a different kind of play style where you have to play especially carefull since you can't just hold the block button to be safe. You have to always be on your toes in order to avoid attacks. This kind of attentive (and sometimes frantic) nature is not for everyone, but for those who like it, this guide will hopefully serve to help them improve.
Movement
It's important to be able to be able to move across each stage quickly as Sly as you might have to reposition yourself in order to either land an attack or avoid a move. While just walking there does sometimes work, his moves are safer.
Rail Slide Plus (forward+circle) is my favorite movement technique. It's fast, goes through players, can be done in the air, and the electricity it creates is a good way to cover yourself to prevent people from following. It's great at covering space and getting you to a certain area quickly.
His Teleport (up+triangle followed by direction you want to teleport) is great too and can really throw off an opponent if you use it smart. Use it so that your movement is less predictable, making your opponents job harder.
I will also throw in his Explosive Barrel (up+circle) move here. It can really fit into all three categories, but as far as movement goes, while inside, he is safe from some projectiles. They either go over his small hit box or are reflected back. Very safe move and one of my favorites to use.
Do not forget his Mega Jump (up+X) and his Parachute (hold X while falling). These are obvious, but they are relatively unique to Sly Cooper nonetheless, and for that, they deserve to be used.
Defense
Decoy aka Counter (neutral circle). Obviously a good choice for defense. Contrary to popular belief, his counter should not be spammed. This is not from a sportsman perspective, but it is bad strategy. You leave yourself open to grabs and supers. Not to mention if a smart player ignores you, you just wasted 5 seconds flinching on the ground while he got his AP by attacking someone else. That said, it is still a great defensive move (easily the best counter in the game) and should be used when you know which attack is coming for you (especially attempted kill confirms). Don't forget to steal AP with neutral square after you counter (also not possible if you are spamming. you will just counter them and flinch more).
Cap Mine (down+circle). This move should be spammed (kidding...kind of). Just because you have one out, doesn't mean you shouldn't move it. It isn't enough to always have one out. You should always have one out NEAR YOU. That way characters can't approach you safely. It has stopped many attempted combos on me just by having it a little in front of me. Also, whenever you jump, put one down. It covers your landing so people can't position themselves to punish you. Another one of my favorite moves.
Rage Bomb (down+triangle) is a great move that is GREATLY underused. It causes your opponents to be "confused" meaning it reverses their movement controls for a short time. This is obviously great and should be used just as much as his Alarm Clock (neutral triangle), which of course, stuns.
Explosive Barrel (again). As I said before, it reflects some (many) projectiles. Use it against players who spam their projectile attacks to approach them safely. It can also be used effectively 2v2 if you have a partner who relies on projectiles. Camp in front of them so they get protected from enemy projectiles, and blow it up if they get close. They can safely attack from a distance.
Invisibility (L1) is a no brainer. He can't block, but thanks to his invisibility, players wont feel like they even CAN attack him. Be careful not to do it too much or you could lose yourself. But throw it in just as you would your teleport in order to confuse opponents and make it harder to hit you.
All of his movement abilities I listed above can fit into defensive as well. Since Sly cannot block and dodge, he has to use everything else he has to stay safe. A great way to avoid an attack is to not be in its range. If you can do that while also confusing your opponent or gaining AP, all the better.
Offense
I think a lot of people will agree, that his main offense is his Electromagnetic Racoon Roll aka Electric Roll (forward+triangle). Simply put, it's bread and butter for a Sly player. It is quick, can be executed from a distance and relatively safe as he bounces back. I know a lot of people spam this attack, but the more it happens, the more your opponents expect it. Be careful not to do it blindly as you might fall into a trap (mine or other placeables or even moves/supers). Also, be aware of people jumping as it does not have the range it does in the air that it does on the ground. You are wide open if you whiff in the air. But any time your opponent slips up (whiffs an attack, hits your Cap Mine, plays predictably) try to punish them with this quick attack.
If people are jumping it would be better to use something that controls the ground where they land such as his Rail Slide Plus, Mine Cap, or Explosive Barrel. I already talked about these attacks and what they do, but basically, use them as the instance calls for it.
I also cannot stress enough how much Sly players should be using his square attacks, namely, Cane Swipe. Not that many characters have an ability to steal AP so take advantage of it. Remember, the more AP a player has built up, the more you will steal. This makes his square attack better during the late game where you don't necessarily have to throw someone to steal a bunch of AP, but it should still be used early game as well.
In conclusion, Sly Cooper is a bag of tricks. If there is a problem, he has a tool to fix it. Just make sure you pull out the right tool. A spamming Sly is akin to using a hammer when a screw driver is needed. You might be effective at hammering in a screw, but it will come back to bite you later down the line. Choose your tool wisely, and play defensive and opportunistic with Sly. Thanks for reading and please leave feedback for me as to whether or not this is helpful.
chunky_shtew
Hekseville Citizen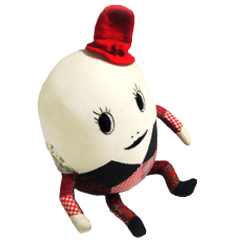 Registered: 11/17/2012
Offline
335 posts
Re: TrashCrap's Guide to Sly Cooper
Jan 7, 2013
Great guide! I forget about that rail slide. I do wish Sly had better taunts though.

Does anyone know why Sly is a thief, and where he met his turtle and hippopotumas friends? I haven't played his games but allstars gives me the impression that they would probably play like a cross between Animal Crossing and Assasins Creed. I'm probably way off but that's the first thing that comes to mind everytime Sly winks at me.
Re: TrashCrap's Guide to Sly Cooper
Jan 7, 2013
Some good tips there. I use Sly as my main, and I think I do pretty well, and I DON"T spam the triangle roll. It's just some tactical attacking, good evasion, and well timed supers.
I did not know that the barrel protected me from projectiles. I will be using that more often now
Normally though I find it making me kind of vulernable to mid to long range attacks.
Re: TrashCrap's Guide to Sly Cooper
[ Edited ]
Jan 8, 2013
Yes fighting evil Cole or Raiden or Kratos is dangerous if you are consistently using the explosive barrel. But that move was not designed for them. Since it reflects projectiles, it's better suited for characters who have a wide variety of them. You are better off throwing in a counter vs raiden. I honestly feel like evil Cole is one of his worst matchups, but against him I try to play extra defensively.
Edit: fixed some spelling mistakes I made while under the influence and on my phone.
Re: TrashCrap's Guide to Sly Cooper
[ Edited ]
Jan 8, 2013
Great guide! Very well made and informative.
____________________________________________________________
http://community.us.playstation.com/t5/PlayStation-All-Stars-Battle/Spamming-Or-Effective-Strategy-An-Opinion-Essay/td-p/39087897

Complain Less. Learn more.
Re: TrashCrap's Guide to Sly Cooper
Jan 22, 2013