Reply
Topic Options
Mark Topic as New

Mark Topic as Read

Float this Topic for Current User

Bookmark

Subscribe
Highlighted
Top Female DLC Request
[ Edited ]
26 replies 1498 views Edited Nov 28, 2012
I Do Not Own The Art Work For The Individual Characters: images can be found on Google and deviant art (.com)
My Female DLC Wish list! Why you say? Well lets brake it down.
By starting with the confirmed DLC Character Kat from Gravity Rush(Daze): Gravity Rush is a PsVita Exclusive which lets you play as a female protagonist who Doesn't Remember who she is. This creative open world, action, comic book styled narrative is the best "Original" PsVita game to Date. She(Kat) deserves to be in this game.
Now for the most requested female character of PSASBR Lara Croft from Tomb Raider don't get me wrong she was the female face for playstation back in the 90's(woo!) but I personally never liked any of her games I do think it gave birth to games like uncharted but all I remember is getting past a shark stage and having some creepy butler follow me everywhere, though the reboot looks good. Hopefully it all was enough for her to make an appearance.
Final Fantasy Group: "Who do we want!? Cloud!!!!" Who's got a game coming out.... Exactly! Lighting is a character from FFXIII though the story is meh, her cold shoulder don't care attitude reminds me of someone which makes the game OK. Though I do wish it was that guy the smarter business move is obvious
*silence*........wrist knife to the neck Assassin's Creed is one of the most popular series currently Im not gonna lie I loved all of them yes including the first one the story alone is amazing but the lack of character back round is where Liberation's falls short the crappy multiplayer and forced vita features makes you wish they scraped that an put more into understanding who Aveline really is. I hope Playstation All-Stars gives this Vita title the shine it needs cause with all that hate I still give this game a 8/10.
What I learned from a **bleep** in Killzone Intercept is "there's no good guys or bad guys in war" Selvaria Bles is Valkyria Chronicles Gem Character who does anything for love though her or Alice would be cool I just want some type of representation so sega can release a HD Collection w/ 1, 2 and bring 3 to the US all with trophies! #INeedDat
I'm probably all alone on this one ♫ but Jeanne d' Arc was and probably still is my favorite Turn based Strategy game I'm not talkin' XCOM I'm talking bout square movement style. Unfortunately I didn't get to finish it my psp broke, I just got a Vita and saw it on PSN (on PS3) was so hype to buy it but $22 I'll wait for the price to drop until then im rocking my Gary Coleman face.
If you read this thank you and sorry for my poor grammar & punctuation =/
Uncharted Territory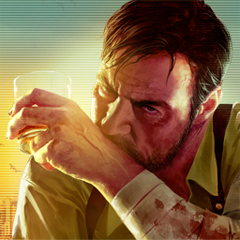 Registered: 07/21/2010
Offline
1736 posts
Nov 26, 2012
I don't approve of adding female characters for the sake of adding female characters. If there's a lack of female representation, blame it on the lack of female "All Stars." However, your list is pretty good and some of them are deserving of a spot on the roster.
Nov 26, 2012
Etna from Disgaea would be a great choice as well
Monkey D. Luffy (one piece) "I'm the man who's going to be the Pirate King!"
Guts (berserk) " I've never expected a miracle. I will get things done myself. "
COS-117
I Only Post Everything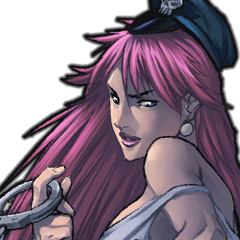 Registered: 08/10/2012
Offline
854 posts
Re: Females Please
[ Edited ]
Nov 26, 2012
These are some interesting ideas but I think some of them are a bit forced. I wouldn't want a character forced to fit in on the sole ground that it's a woman. With the confirmation of Kat, the thought that this roster lacks a female force has been set to rest for me. Between FP, Nariko, and Kat, I feel they've crossed a broad enough basis to fullfil all the "woman" fans will really need.
Uncharted Territory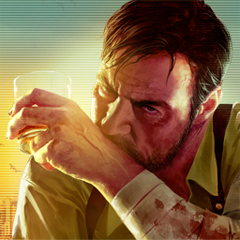 Registered: 07/21/2010
Offline
1736 posts
Re: Females Please
[ Edited ]
Nov 26, 2012
n0rmal94
Uncharted Territory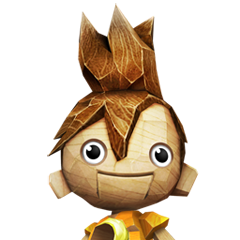 Registered: 07/18/2012
Offline
1273 posts
HM01_Impaler
Uncharted Territory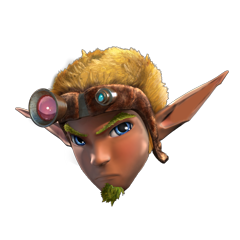 Registered: 07/08/2012
Offline
1582 posts