Reply
Topic Options
Mark Topic as New

Mark Topic as Read

Float this Topic for Current User

Bookmark

Subscribe
Highlighted
Top 5 characters who would add gameplay variety
25 replies 462 views Edited Dec 7, 2012
Here are my top five characters who would spice up the game
HONROABLE MENTION

the Warhawk plane from Warhawk. The Warhawk would break the game but its fine and it would be cool to kill everyone as a Warhawk.
5)Spyro the Dragon from Spyro the Dragon
Looking at the roster so far, all the characters are humanoid. This is actually pretty suprising and related to the game's engine. Spyro is obviously highly requested and would move different from other characters and maybe able to fly around the screen. The ability to breath fire and all the other stuff Spyro does would greatly change up the game.
4)Goku/Naruto from Dragon Ball/Naruto
Anime characters have been greatly contested by these forums but anime does have a large presence on Playstation.The Playstation has been the home for anime fans and is very popular in Japan. The PS3 has Crunchyroll(anime streaming) and Neon Alley(a 24/7 anime channel) anime services exclusive to PSN(Crunchyroll is also on apple, pc but the only console its on is PS3). Im not sure what anime character Sony would be able to acquire but both Naruto and Goku add different things to the game. I would prefer Goku as DBZ is my favorite anime and DBZ actually has Playstation exclusive games. He has all his martial arts moves plus his chi attacks. Square could do basic martial combos, triangle would be basic ki attacks, and circle could be things like instant transmission and kaioken. Level 1-Knocks soemone into the air and does the kaioken finish on them Level 2-Kamehameha Level 3- Go super saiyan and beast on everyone
3)Traveler from Journey
I think Traveler would be perfect for this game and the only reason Fat princess was in over it/him/her was because Journey wasn't out yet. Dante and Raiden were different because they were from established franchises/reboots. The Traveler would glide accross the screen and his main attacks would be chirps,his scarf, and little dashes. And as he gained AP the scarf will grow longerHis supers would be based off these and yes his game wasn't violent so he would be hard to desogn but Fat Princess and Sackboy have full movesets. Hes also PSN's posterboy so it would make sense to be in a playstation mascot fighter. Level one-Whips the scarf forward Level 2-Can fly and dash killing enemies Level 3- Can fly and let off large area chirps killing all within the area
2)Amaterasu from Okami
From Okami of course. Okami HD is doing fairly well on the PSN charts(2nd place for the month of November) and a classic playstation 2 exclusive. Amatersaru has already appeared in MvC 3 so she has the potinetial for a fightng. As i stated previously with Spyro all of the current roster is humanoid so Amaterasu's wolf form would change up gameplay. Plus the celestial brush would set her apart. Square could be bites, kicks, and rushes. Triangle could swithch to her sword and circle could be ice, lighting, and fire moves. I haven had the pleasure of playing Okami so im not sure about supers please help! Also with Spyro
1)Chell from Portal
There is so much Superbot could do with Chell. She is in the Michael commercial and Sony ans Valve have been on good terms as of late so its not impossible. The game is lacking females so that would add variety. She could travel anywhere on screen by shooting portals with circle. Other characters would go through portal also. She could put Prepulsion Gel and the other gels. Her attacks wouls be based on bring out lasers and cubes. Level 1
rop a companion cube on someone Level 2: Hold a turret with the Portal Gun. It shoots peope,until it closes up. Level 3: Glados fills the stage with gas killing everyone but Chell(cinematic level 3)
What do you think. Any other ideas, suggestions, and is this any good? Super ideas for Spyro and Ametasaru please
This is relevant to my inetrest
Hekseville Citizen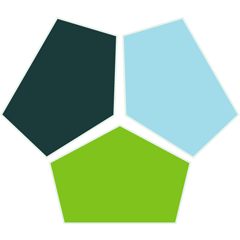 Registered: 11/10/2012
Offline
283 posts
ghost_nappa4
I Only Post Everything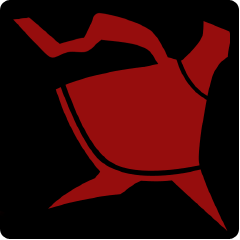 Registered: 08/18/2012
Offline
1104 posts
Nocturnal__Gamer
Treasure Hunter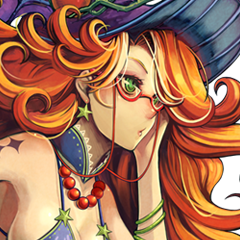 Registered: 02/25/2011
Offline
5310 posts
Re: Top 5 characters who would add gameplay variety
Dec 7, 2012
we totally need chell she would add variety to the game.
my level iedas for chell are:
lvl1:space core falls from the space causing a little explosion
lvl2: it would be like narikos lvl2 but with combustible lemons
lvl3
ortal to the moon(cinematic)
Re: Top 5 characters who would add gameplay variety
Dec 7, 2012
For variety, then I would say Ellen from Folklore as I've always been saying since Nariko was revealed to be in the game.
She's a she....
She could be the first character to represent the RPG genre in this game....
She doesn't fight with guns/gadgets...
She doesn't fight with swords/blades...
She has some pretty decent alternate outfits in Folklore which could easily be applied in this game....
She is a first party character, so one would think acquiring the rights to use/include her in this game wouldn't be as difficult as most of the third party characters ppl keep requesting.....
Don't care who the other 4 characters are, as long as one is Ellen from Folklore.