Reply
Topic Options
Mark Topic as New

Mark Topic as Read

Float this Topic for Current User

Bookmark

Subscribe
Highlighted
Tier List. As unbiased as possible, and a different system (long version)
17 replies 11075 views Edited Dec 5, 2012
I will be constantly editing. Tell me if there are certain characters that have extra advantages/disadvantages. This is a really rough sketch, and I wanted to hear you guys feed back. If you guys are really lazy, I will make a shortened version soon.
**I suggest you read the bold if you don't understand the tier list below**
Simple Tier. Most characters are balanced and are C tier. I am taking a different approach with a different format, and not the usual fanboy tier list.
What certain symbols mean:
+ Means a few extra upsides that make them higher tier than listed. Specialty: A+ = S tier
- Means there are some downsides, and may be considered a lower tier than the "grade #" C+ may mean B-, if you want to refer it to that. But I like simple, High, Medium, Low
[Combos] The character is built for combos
[Single] Relies on single hits (Radec sniper, Sweet tooth shotgun, Sackboy cake)
[Masher] *i might be wording this wrong. Its not literally mashing. I am saying that the character either has a few really good moves, or has moves that are easily exploited, while the other moves are just ignored.
Bold either makes a character stand out, or emphasizes a skill
A Tier= The highest and top tier that have a key perk: Consistency. Once you get the hang of these characters, you wlill constantly have the same scores. There aren't many of the moves that are "lucky to land" specifically for supers, you will know if you missed or not. And will not have those "**bleep** why didn't it hit???" momments. They work well in most stages.
C= Balanced, regular tier characters. Sometimes you will do crazy amazing, other times you will do terribly. Not Consistent, but may be considered a higher tier if used correctly in the correct stages. Great characters. Don't think that its "C" as in 70%. C as in, has many pros, and will win many fights, but they have solid weaknesses, and a huge drawback most of the time.
F= Mehhhhhh. These characters can be used with success, but feel a little patchy. Usually have bad supers/inaccurate supers with low hit boxes, and low AP gain, meaning you won't get many kills and/or will die more often than A-C- tiers. Don't use them in competative play.
Tiers are decided by 4 simple categories I grade a character on; all of which I think are equally important.
1. Super ability (flexibility of the super) Eg: Sly's lvl 1 covers both in front and behind him, while Fat princess only covers the front.
2. AP Gain (how fast a character can get to his lvl 1,2,3)
3. Maneuverability (dodging, jumping height, how fast a character can go across the stage)
4. Control Scheme (every move is useful, and with proper tactics, all moves be used for a specific situation)
This is just from what I know so far. In a few weeks/months, a character may seem to deserve a higher or lower tier. Some characters are not included, and I would like for you guys to help me decide the tier for them (on the bottom of the forum)
Also focus on the order I put things. E.g Combo Masher means relies on Combos, and some mashing, while Masher Combo is mostly mashing, but combos may be somewhat involved. Bold is focus.
A (top)Tier
[Single] + Sly: Hard to learn, lvl 1 and 3 are great, but the level 2 is inconsistent. He might be overpowered, or overused. You can only be good with him if you master the invisibility. He is better in stock mode because players may not realize he is still alive, while in timed mode, he needs to be super offensive.
[Combo/Masher] + Raiden: Please don't get thrown off of what I have to say about him. This is my opinion, and I have some sort of deep hatred to this character(more than Kratos) He is defiantly overpowered. High AP gain,very high hitbox for all his attacks and supers. His level 1's and 2's are way better than his level 3. Which is bad. How can a level 2 get more kills than a level 3. I think his AP gain should lower or something like they did to Sackboy. Maybe he is more overused than overpowered. There have been games where I evade his level 2, but he is extremely mobile and fast. (just imagine Shiek and Metaknight making a baby from super smash bros… that is what raiden is like) He does't have many aerial moves, but his level 1 is really easy to combo into. Perfect for advanced players, and will be banned in competitive tournaments if he isn't patched.
[Single/Combo] Ratchet: Why is he so good? I was tempted to put A+ like sly, and would like to see a battle between the two. He is a semi zoner, and is great at juggling people in the air(homing bullets). He is so versatile, and most of his moves can create a small 3-5 hit combo. Especially his grabs. All of his supers are great if used properly of course; his level 1 is overrated, but in a way it is overpowered. Which is ironic. Why is it overpowered? Ratchet can combo into it by using his grab. The level one needs to be shortened by a second or two. Its way too long.
[Masher/Combo] - Kratos: He is super easy to use, and is a **bleep** to play against in FFA. 1v1 he is a C-/F tier, the reason why he is complained about so highly is because of his crowd control and range. Take him one on one, and you should be able to beat him with ease. Just block his combo starter (hint* its forward square)
[Single/Combo] - Toro : Simply put. He is easy to learn, HARD to master. I will make a guide for him, but i have only seen 1 master toro who was lvl 999. The (-) is because the level one is great, but the hit box range feels off, and the level 2 is possible to dodge even within the blast range. His single moves end up in a combo, and he can be used as either a combo or single hit character. Great juggler in the air. I have to say he is one of the most underrated (not underused, i have seen a solid amount of toro's out there) right under Fat princess. He has one of the best mobility in the game. He is tiny, and possibly the smallest character in the game. He is also very good at dodging supers by jumping off a platform and pressing neutral o to sleep while in a "parachute". Not going to get too in detail, ill show you guys that in my tutorial. Every move is useful. Square moves are good combo starters, but have low range.
[Single/Masher] - Sackboy: He is getting nerfed. But either way… He is the king of Zoning. His level 1 is great with the shock pad. His level 2 is ok… I don't think you can get any triple kills with this against experienced players, people don't tend to use them correctly. But his level 3 is G-d like. Im not sure if the ap in the bubbles extend your time, or adds to the next super, but either way, it is awesome. He deserves a A, but his close range is so bad, he doesn't stand a chance
[Combo/Masher] - Parrapa: His game is all about his square and circle moves. The triangle moves are good in the air, but on the ground, the skateboard is too slow compared to the other moves. AND they can't be combed off of. So most of the time his main combos consist of using circle, then square. His level one is OK. Weird hit-box making it inconsistent. Most parapa players just save for the really good level 2. Against skilled players, you should get at least 2-3 kills. Against noobs, you CAN grab an extra 1-2 kills at the last few seconds if you can time the spawn area. Big minus is his level 1, and there is barely any incentive to save up for his level 3 unless you want to win the game in style.
[Combo/Single] - Fat princess is powerful, but heavy. Simple to use supers, somewhat tough to time combos. All of her moves are useful, and she has solid defense and offensive capabilities. Good all around, but an easy target (no offense fat princess!!!). You may die more than usual, but she stands out, and just barely made it to the A tier. Close call, but I had to put her here because all of her supers are useful in certain situations.
Good Cole A-
and
Evil Cole C+
I got stumped on this one. I feel good cole is more defensive and combo friendly, with a solid level 2. Evil Cole, on the other hand, is deceptive and a better team player. But I don't really know what I am talking about. The above scores are based off of opinion, but I think the good cole is better. The only thing bad cole has above good cole, is his lvl 3. Bad cole has a better one that will probably get more kills than good cole's lvl 3. Don't hate I don't have much experience with these characters, as I never player as them. This is from what I have seen.
C (mid/regular)Tier
[Single/Masher] + Radec: His sniper… Overrated. People didn't realize how easy it was to dodge. He is a really cool character, but built as a long ranged, annoying character. How is he annoying you ask? All the electric things, and the noob tubes that he shoots. He could be A tier, but his maneuverability and low close range capabilities, throws him off. But OMG to his supers. They are probably the most straight forward, and easiest to use supers in the game (no necessarily the best). Even the most skilled players will exploit his mashing capabilities (if you played the beta, you know what I am talking about. Overall, great player, but not top tier material.
[Single] + Drake: He is well rounded, medium range character, with solid close range capabilities, while still maintaining some zoning. Level 1 is great, but interruptible easily. Skilled player will shoot it in a second or two so that they are not canceled. Great team player.
[Single] + Sweet Tooth: This guy is weird but tough. His shotgun is great for a quick slap in the face.. He is hard to explain. He feels tough, and one will feel the impact with his every hit. His supers are good, although, if you are on lvl 2, it might be better off to save up for a lvl 3. He is heavy, and not much mobility, but can somehow stay in the air for a while to dodge supers. He is interesting, but I don't know what I should say about him. A little bonus, is he can get a bonus kill with his level 1 like the coles. Not top tier. But he is Solid.
[Combo] + Dante: His AP all depends on combos. His combos last a while, and can take up to 15 seconds to complete. In FFA he has a disadvantage, because there are more people that can interrupt him, ultimately making his AP gain lower. 1v1, he is beast. Team is preferred for an experienced Dante (I have had a solid amount of Dante+Dante teams). If one aren't a combo genius, this is his grade. If you are a G-d of combo's, he is A tier. All of the other characters CAN live without combos. Dante cannot. His pistols are weak, and even if spammed, it won't do much. He feels so weak if you suck at combos, but then again, you can easily pull off basic combos, and still win. There wasn't enough that stood out about him. That is why he is the C+ tier.
[Combo/Single/Masher] + Big Daddy: He looks like a tank, and performs just like one. He deserves the A tier, but his level 1 is way too inconsistent, and is usually a target because of his easy-to-hit size. That is ok, because his level 2 is a weaker version of his level 3. His AP gain is great, and some moves are combos. His supers are not the best, but in the hands an experienced player, its awesome, and can clear the board twice. All are bold because he has solid combo capabilities, strong single hit moves, and the ground pound is exploited too often. He is the bottom of the C+ tier
[Combo/Single/Masher] Spike: He is great. Simple to use, but his supers… His level one is very similar to Heiachi's level 1 in range. Yea its very short. But also very fast. His level 2 is good, but you need to master the speed of the light. And his lvl 3 is guaranteed 3 kills. He has a very high AP gain. Very good in team battles, and 1v1. All around character, but his level 1 is painfully bad. I can feel the rage of the people who miss his level 1.
[Combo]Sir Daniel Easy to learn and combo with, but he is really slow. Level 1 is only good off a combo, Level 2 is only good if all characters are in the air or don't know how to dodge. Level 3 takes too long to kill; would be useful if the beam also steals AP. He is pretty inconsistent. But he has his moments with that badass golden shield, and one of the longest swords in the game.
[Mashing/Combo] - Nariko: She is surprisingly slow. She relies on combos… But you can get out of them, which is weird. What ends up happening is Nariko players will mash the sword buttons, then go back to use the cannon, I need more information on nariko, but as of now, I don't think she is any good. Her supers are mediocre. Level 1 is meh, and same goes with her level 2. But the level 3 is great, and that is the only thing keeping me from putting her in the bottom tier. Turn off for good player, but will be fun for noobs, because of her far range, and punch from her cannons (gigity) pun subconsciously intended.
F (bottom)Tier
[Combo]+Heiachi: Don't be fooled by the F tier. He is good. But because he is from a fighting game, Tekken, he is made to fight in a certain style. People who played tekken, would know how this character works. But he is slow for a melee character, and his attacks have barely any range. But the biggest drawback for Heiachi is the stages. Big stages result in easy zoning. However, he can do beastly in a small stage like the dojo. But that is it. In ranked matches, he is terrible. But since he has a nice "co op" level 2, and an ok level 1 that can be canceled into (using the parry, neutral o) he is an F+.
[Single]Jax: I don't know much about him, (people barely use him) i just know he sucks. Team Battle he moves up to a C/C- tier, I don't remember ever seeing a Jax player win. He has a weird level 1, and a decent level 2 "trapper". His level 3 is beast, so i think you should just save up for that if you play as him. But I have yet to meet a good Jax player.
bob-maul
Welcoming Committee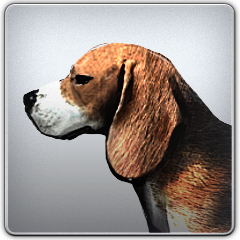 Registered: 10/02/2008
Offline
14685 posts
Re: Tier List. As unbiased as possible, and a different system (long version)
Dec 5, 2012
Jak, once mastered, is really good. I played a Jak today and he nearly beat my team on his own (his partner lagged out). Master his melee timing and your good. His rifle is a good AP gainer too (and it is good because it makes the enemy flinch). He has many almost useless moves, but he has some solid moves and a lot of mobility with his hoverboard. I say he is great in 2v2 and 1v1. Decent in 1v1v1v1
Welcoming Committee- "The business of gaming is business"
bob-maul
Welcoming Committee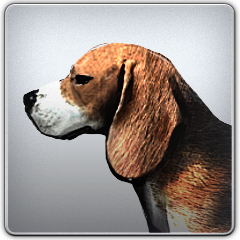 Registered: 10/02/2008
Offline
14685 posts
Re: Tier List. As unbiased as possible, and a different system (long version)
Dec 5, 2012
---

Sagefoxwood wrote:


why dose everyone under rate nariko <.<

---
I have found she is really good once you figure out how to use the blades to pull them into you after a combo and continue with another. For example, hot them with a combo, hit them in air, jump, use blades to pull into them, and continue with a new combo. It can gain tons of AP and her level 3 is one of the best (next to Sackboy's and Radec's)
Welcoming Committee- "The business of gaming is business"
Uncharted Territory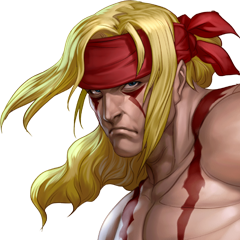 Registered: 07/30/2012
Offline
1661 posts
Re: Tier List. As unbiased as possible, and a different system (long version)
Dec 5, 2012
Your criteria and scale are odd, but with that in mind, it's a decent list. There are a few areas I don't agree with. I think we haven't really seen the true Heihachi yet, for example. A few characters in C tier aren't entirely balanced, but closer than some of the ones in A tier. And that said, some of the ones in A tier really aren't greater than others. I see Toro as more of a middleman myself. He's a great character, but to put him up there with some of those characters is weird. Same applies to Ratchet, really.
Also, C tier for lyfe.
------------------------------------------------
Fresh to death
Re: Tier List. As unbiased as possible, and a different system (long version)
Dec 5, 2012
Uncharted Territory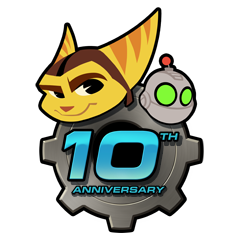 Registered: 07/28/2012
Offline
1622 posts
Re: Tier List. As unbiased as possible, and a different system (long version)
Dec 5, 2012
I'm fine with Narikos combos, but for me her ap gain feels low kinda like Jak. There have been times when I manage to land a long combo but it felt like it barely gave any ap.
I Only Post Everything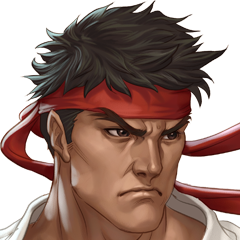 Registered: 08/18/2012
Offline
1014 posts
Re: Tier List. As unbiased as possible, and a different system (long version)
Dec 5, 2012