Reply
Topic Options
Mark Topic as New

Mark Topic as Read

Float this Topic for Current User

Bookmark

Subscribe
Highlighted
Thoughts on the full PSAS Roster
12 replies 313 views Edited Aug 29, 2012
If you've read the PSBlog post for Raiden it is clear that we are getting more than just 1 other character at PAX. Raiden isn't 1 of 2, but there is 2 more after Raiden. We are getting Sir Dan and Nariko most likely. After all this is said and done that means we will have 20 confirmed characters
We just got 8 reveals in 1 month. There is over another 2 months until the game gets released in Japan. There is absolutely no way your not getting any more characters for the final months of the game before release. If you have any idea how these work, theres a plan behind them. The most hype worthy characters that will get people going are revealed last and closer to release. That goes hand in hand with marketing and advertising the game
We have been expecting 22-24 for the most part, but now it is clear we can expect 24-26 characters at launch. A whole 2 months, we just got 8 in 1 month, theres easily atleast 6 more characters. People can officially stop specualting on only 20 or listening to random posters on a forum claiming to have a source. It has always been 20+ characters
-There is definitely a Final Fantasy rep and it is either Lightning or Cloud
-No matter what some people might think, Crash's chances have always been good and I do think he is in the game
-At this point, I would bet that Kat from Gravity Rush is a shoe in to be in the game with the way the roster has shaped up
-With how many times we've heard people from SuperBot say how much they love them and with how requested they are. I highly doubt that they wouldn't give Team ICO representation through a character
-Resistance now has both its own stage and a mashup. With multiple items as well I can't see how theres not a Resistance character in the game too at this point
-Finally, I think it's very possible that Snake is also in the game. Metal Gear Rising and Metal Gear Solid are viewed as seperate. David Hayter did VA work on this game, that much is known. Snake is not in any of Raiden's Super's and it makes sense because it is Rising Raiden and Snake has nothing to do with that. Snake also only being part of a mashup and that being the only reason they got David Hayter would be the equivalent to only getting an item from Square
I Only Post Everything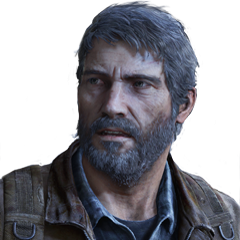 Registered: 10/21/2010
Offline
1173 posts
Re: Thoughts on the full PSAS Roster
Aug 29, 2012
---

lombardi389 wrote:


People can officially stop specualting on only 20 or listening to random posters on a forum claiming to have a source. It has always been 20+ characters

-There is definitely a Final Fantasy rep and it is either Lightning or Cloud

-No matter what some people might think, Crash's chances have always been good and I do think he is in the game

-At this point, I would bet that Kat from Gravity Rush is a shoe in to be in the game with the way the roster has shaped up

-With how many times we've heard people from SuperBot say how much they love them and with how requested they are. I highly doubt that they wouldn't give Team ICO representation through a character

-Resistance now has both its own stage and a mashup. With multiple items as well I can't see how theres not a Resistance character in the game too at this point

-Finally, I think it's very possible that Snake is also in the game. Metal Gear Rising and Metal Gear Solid are viewed as seperate. David Hayter did VA work on this game, that much is known. Snake is not in any of Raiden's Super's and it makes sense because it is Rising Raiden and Snake has nothing to do with that. Snake also only being part of a mashup and that being the only reason they got David Hayter would be the equivalent to only getting an item from Square

---
Eh... I already accepted the roster of just 20 characters. Though I'm not one of the users who said it's just 20, but I can already accept the roster at 20 or even more.
You can spectulate for an FF rep, but all in due time will tell. About Crash, you jumped to conclusions, and no matter what people think, just wait. The other character, that's because of people requesting. Good on the point about Team ICO. Agreed on the Resistance, however, it can always be a tribute to the franchise just like the others, but a Resistance character can be possible into as a Playable Character.
It makes sense to bring up the Voice Actor of Solid Snake. Because that's the only information people have on him. Also, I myself & few people (around) said Solid Snake could be a part of the Story (while not on Rising, but the Franchise itself) with Raiden. Don't rely on Solid Snake as a Playable Character. Because there are a few characters who have voice roles with one line or small lines (Chars from Level Supers, BG Chars, etc.)
Great thoughts however. But the rest mostly sounds like I heard this often from other users. Only time will tell.
Re: Thoughts on the full PSAS Roster
Aug 29, 2012
Wait if Time Station has different enemies from different games, why can't the Twisted Metal Stage have different vehicles from different racing games? Twisted Metal + Wipeout + Modnation Racers + Gran Turismo + Motorstorm = A great success
Abe for All-Stars!!!
Thirty3Three
Treasure Hunter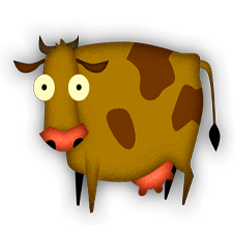 Registered: 03/17/2012
Offline
5693 posts
Re: Thoughts on the full PSAS Roster
Aug 30, 2012
I'd like Snake (And I hope he's in!) But SB stated that Raiden is an IP from "Metal Gear SOLID" however, that could had been a typo. But even despite that, I'd still see Snake having a shot! =)
http://community.us.playstation.com/t5/PlayStation-All-Stars-Battle/OFFICIAL-GEX-for-PSASBR-Thread-Sony-Santa-Monica-Please-Read/m-p/40066215/