Reply
Topic Options
Mark Topic as New

Mark Topic as Read

Float this Topic for Current User

Bookmark

Subscribe
Highlighted
fabsta1994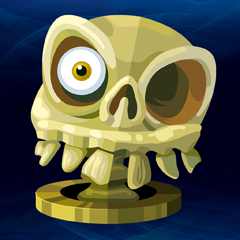 Offline
Re: This game doesn't deserve a 8.5/10
[ Edited ]
---

kupomogli wrote:


Sir Dan might have a great moveset, what's it matter when even a level two has a chance of not getting a kill. His up square has no recovery time to the enemy so you can tech out and then immediately counterattack if you're character is quick or immediately roll backwards. His level three is literally required to get kills on high levels of play.

But obviously, all the fanboys like the one above me should just be allowed to bash other people who post their differences. It's called an opinion, yet every one of you bash anyones opinion differs from yours. What's worse is you guys report people who are rude if their opinioni differs, but those that make comments just as bad that share your opinions you leave alone. This forum is full of hypocrites.

---
What are you talking about? Everyone's Lvl 2 has a chance of not getting a kill. And always having to use his lvl 3 in meta isn't true. You can still win with lightning alone. As for his up square, that's not something you just throw out willy-nilly.
I respect other people's opinions and no I don't feel entitled. There's tact involved. And I'm pretty sure rudely blaming a character for the player's failure to understand how a character works is unfair to say the least. Also, if I'm such a fanboy as you claim, you don't seem to notice I also want some things about my main improved, I'm just not being an a.s.s. about it. Defending something doesn't make me a fanboy, I know where the faults are, I'm not blind.
You are by far one of the rudest people on this forum regardless of your opinion. I've read your topics and posts. I understand where some of your frustration comes from but you certainly don't show tact. I'm almost certain you come on here just to look for a fight instead of striving to improve the game. Which by the way, calling a "piece of ****" isn't helping or improving anything.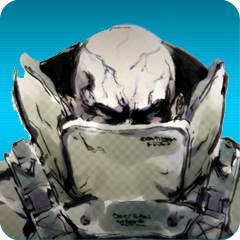 Offline
Re: This game doesn't deserve a 8.5/10
Yeah this game is like a 6.5. I love the gameplay and most of the stages and music but outside of that there is much to be desired. Having no real story mode was a huge mistake and squanders the potential narrative you could've had with polygon man. And lets not forget the disappointing online play. I spend more time staring at a frozen "searching for opponents" screen than I do playing the game online.
frogmanlego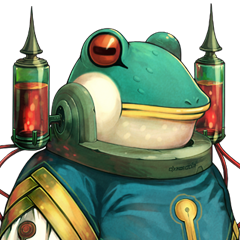 Offline
Re: This game doesn't deserve a 8.5/10
---

NeVeO wrote:


Gameplay- 7.5 (Solid controls and response, decent balance, lack of variety. Health/% mode should've been included)

Graphics- 7 (Decent in most of the stages, awful in some like Sandover and Metropolis)

Content- 5 (Challenges are not enough)

Presentation- 2 (Whoever designed the menus, the title and the UI should get fired and never hired again as a designer. The one who greenlit these designs making it to the final game should stop working on this too. The single most bland, ugly and lazy UI in the history of videogames, without exaggeration).




---
I dont see how the menu are ugly in any way or form, people wnat some overley complicated crap that gets in the way.. * xbox dash board is utter **bleep** yet no one complains about that clunky **bleep***
graphics id give it a 10/10 for the art style , and dumb **bleep** sand over and metropolis are ment to look like the gamest hey represent you moron, of cource there gona look dated but they dont look bad... once again peopel thing good graphics = realistic looking* yet the bets looking gamesi v seen have a unique art style * borderlands is meh XD sorry peeps*
Re: This game doesn't deserve a 8.5/10
Re: This game doesn't deserve a 8.5/10
---

Crypt1cShadow28 wrote:
the final boss Mr. Polygon man is way better that **bleep** hand in Smash c'mon. Mr. Polygon at least has a personality, and the endings are good in my opinion, short & sweet.

---
are you kidding, master hand and the bosses in SSBB required wayy more tactics to win and served much more challenge on highest difficulty.
Polygon in PSASBR is the worst excuse for a boss ive ever seen in any game, its literally no different than playing a 1v1, 1v2 and 1v3 match against very easy opponents. even the second last stage with your rival is more interesting with a unique cutscene and decent difficulty