Reply
Topic Options
Mark Topic as New

Mark Topic as Read

Float this Topic to the Top

Bookmark

Subscribe
Highlighted
This game doesn't deserve a 8.5/10
[ Edited ]
65 replies 1345 views Edited Dec 7, 2012
As the title states, this game doesn't deserve a 8.5, 90 or even 7 in my books.
There are too many flaws in this game to let it have such a score so high. The problems are so bad that I'm posting this thread to let out my feelings for this game.
First of all, the menus. Theses are the blandest **bleep** menus I have ever seen. They made no extra effort to make them appealing at all. They stuck a blown up character portrait picture on the background and added a crappy XMB-ish theme to go with it. Worst of all, you can't even control which ones show up! I CONSTANTLY get Fat Princess and Sackboy. Not once have I seen a Nariko or Sir Daniel background.
Secondly, single player content. A short arcade mode with a crappy intro, outro, rival cut-scene and a not-really final boss?! Seriously?! I hate to do it but even Smash N64 had more single player content than this game and it was offline only! They also give you combat trials and general tutorials but they feel like a chore to do and I picked a charecter that I I actually wanted to learn. The Super Tutorials are by far the worst of all. They give you absolutely no info on the supers. For most characters that's fine but with with Nariko, for instance, her lvl 1 is abysmal. I have no **bleep** clue what the properties of that move are. It's like it has a mind of it's own.
Third, the gameplay. Completely unbalanced. You can clearly tell which characters are good and which aren't. Raiden=Good, Sly= Good, Sackboy=Good. Several characters have good supers for all 3 levels and some have only one viable super. Nariko, is a perfect example of this. She's an awesome combo character. I can easily gain lvl 2 in the first 30 seconds of a match but what's the point of gaining meter if her supers suck **bleep**? Her level 1 is complete bs and you can hide behind her level 2. **bleep**?! I've had 3 characters hide behind my cannon in a online ranked FFA match. It makes no sense at all. Her level 3 is arguably one of the best but when Sackboy can do the same with far less effort you can't help but say **bleep**?! I main Nariko and Sly and I win 90% of my Sly matches and 50% with Nariko and i'm rank 492 with her and 100 with Sly. It's not a battle of skill but more like a battle between who has the best supers. That's what this game boils down to. Who has setups that connect normal moves to supers. Heihachi, Sly, Raiden, Spike, Dan...etc
My final gripe is online. Superbot, you claim you want this game to be competitive. Then why tf is there no 1v1 option? Match making is absolutely horrible. 2v2 or FFA, Time, Stock or Kill Limit, Items On or Off. Why is there not a 1v1 option? Another thing is the stage select. I get time station and Jak world ALL THE TIME. Why can't stages be picked? Why isn't there a lobby mode? Why can't I chiise to host a match? Also, ranked. Why is ranked timed? You should have a option for ranked just like how there's a option for quick match as far as stock goes. You also said you built this game FOR online multi player. If that's so then why is the game so bug ridden and laggy? I get the 0995 error connection ALL THE TIME. I ran into a bug that actually stopped my character from moving and I had no signal icon. I've been killed without anyone initiating supers, fighting invisible and invincible opponents, people using lvl 2 supers and remain with 2 bars. The list goes on. There are FAR to many bugs in this game to be enjoyable. Now when everything works and the matches aren't laggy then this game becomes a ball. If you're playing offline with friends then it's even better.
The final line is this. This was the studio's first attempt and it barely passed. I can easily take all of the other problems f online was where it should've been but it's not. It's bad. I've spent almost 100 hours on this game and had it since day one so I can say this.Spent 2 hours playing today and 15 or so matches disconnected and I have a 50mb internet connection with my PS3 and computer being the only things connected to it. This game seserves a solid 6. Nothing more, nothing less. It's presentation sucks, gameplay's unbalanced and the online's hit and miss. When it hits it's awesome but it misses way more than not.
Re: This game doesn't deserve a 8.5/10
Dec 7, 2012
As I said this game takes about 20% skill when playing free for all. 40% luck and 40% being a character with good supers. The supers are so far from balanced its insane..
kenan456
I Only Post Everything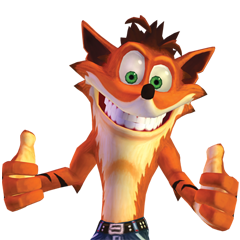 Registered: 09/24/2012
Offline
1035 posts
Crypt1cShadow28
Lombax Warrior

Registered: 12/01/2012
Offline
92 posts
Re: This game doesn't deserve a 8.5/10
Dec 7, 2012
I give it an 8, and prolly a 9 when we get more characters, stages & patches. Just chill, and give it time. By the way pretty much all fighting games have short & alright endings, prolly even worse.., anyways the final boss Mr. Polygon man is way better that **bleep** hand in Smash c'mon. Mr. Polygon at least has a personality, and the endings are good in my opinion, short & sweet.
Re: This game doesn't deserve a 8.5/10
Dec 7, 2012
Completely agree with you. I could list so much more but don't really have the time to write 5 paragraphs of rants. In all honesty, I was completely let down with this game
It could have been so much better
Sadly, I want my money back. I was so excited, being as I was one of the first people to discover this game, even before Paul Gale posted his first article about this. Well, better luck for PSASBR 2. Doubt it'll happen though.
Uncharted Territory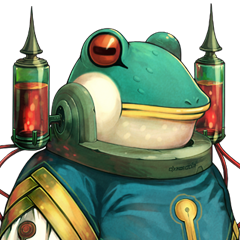 Registered: 08/03/2009
Offline
1976 posts
Re: This game doesn't deserve a 8.5/10
Dec 7, 2012
lol id give it a 8.0..
storys crap like in every fighting game ..
the characters are balanced.. * a few hick ups*
menues.. are IMO perfect.. smooth crisp... none of this extra fancy crap that adds loading screens..
online is quite solid..
by no means a perfect but the game is a first by SB... a team of a little less than 50.. my biggest fear was the characters being nothing like there games.. and they nailed every touch..
14 levels XD * alot for this curent ge.. smash BB on teh wii is last gen idgaf what any one sais the wii is not a current gen console .. the wii u is .. its not next gen its current gen hard ware.. * so 32 levels on ps2 specs are easy to do * days of work not weeks or months*
Uncharted Territory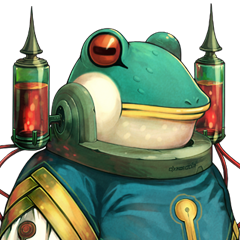 Registered: 08/03/2009
Offline
1976 posts
Re: This game doesn't deserve a 8.5/10
Dec 7, 2012
oh and i like the trials.. Once again i come back to the spoon fed gamers.. i loved TM while peopel said it was to hard.. the fact that i passed that games single player on the hardest dificultey just proves how good of a gammer i am.. i diidnt platnum it due to broken trophies so i just stoped.