Reply
Topic Options
Mark Topic as New

Mark Topic as Read

Float this Topic for Current User

Bookmark

Subscribe
Highlighted
This community...
[ Edited ]
17 replies 382 views Edited Jun 14, 2013
Seriously, what the **bleep** happened? Everyone's leaving all of a sudden, a bunch of people are declaring this game "dead", and this unnecessary All-Stars vs. Smash Bros war is goin' on. Just chill out, will ya?
Yes, I know everyone's excited for the new Smash. I am too, even though I'll probably never be able to play it. But this constant bickering about which one of the two brawlers is better is just getting out of control. Why can't we all just agree to disagree? Some people like Smash better, others like All-Stars better, and believe it or not, some people actually like both (I'm one of them BTW
). Everyone has a different opinion.
As for the game being "dead", what are you talking about? The game's support? If that's the case, then yes, it's possible. The actual game though? No. I'm still able to find quite a few people online, and my friends still play this game. Make fun of me all you want for playing such an "unbalanced, broken piece of **bleep**". I don't care. I'm still having loads of fun with this game, even with the insane amount of glitches.
*Sigh* I was so excited when I first joined this community. But after being a part of it for more than 2 months now, I kind of wish I hadn't joined now. There's just way too much negativity around here. Luckily, there's still some people out there who actually bring some happiness to the forums. I'm talking to you, my fellow bunker mates.
Re: This community...
[ Edited ]
Jun 13, 2013
**bleep**i just noticed you post way more then me and you joined on 3/31/2013 while i joined 7/08/2012 hmmm something is off here...

But anyways the game is dead support wise! WHY? Well because Santa Monica Studios probably said **bleep** this game lets just focus on our God Of War. (which by the way is fun, just hated how they try to give Kratos some emotion, hes better as a raged anger issue bald head man! he doesnt need any sad background story or emotions.)

But yup.
Edit: Profanity removed
Jun 13, 2013
Both hero of winds and regular have great points. Hero is right SSM doesnt give a **bleep** about allstars they are all about god of war, which is why we fans are the ones who really got screwed by superbot leaving. And regular I agree We can still have a lot of fun with this game even with the glitches.
MAY
Jun 13, 2013
duh maybe the game is just getting old? duh
--------------------------------------------------------------------------------------------------------------
Main: Toro
Other: Kratos, Parappa, Heihachi & Sly

English is not my main language, so im sorry about my mistakes.


Jun 13, 2013
Yeah!! BUNKER FTW!!!!
I love Smash and All-Stars and I don't get why we need to pick a side
-Straight from the Shadow Realm (V)( ͡° ͜ʖ ͡°)(V)

(\The Official Forgotten Shadow of the PSAS Boards/)
Treasure Hunter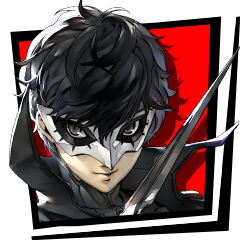 Registered: 09/09/2012
Offline
7453 posts
Re: This community...
[ Edited ]
Jun 13, 2013
---

SuperPiposaru wrote:


Is the war my fault? (Also, I like Smash and All-Stars too)

---
Of course not dude! The war was already goin' on before you even created that thread. Totally not your fault.
You're one of the reasons I actually still visit the forums. You always have a positive attitude, and your posts make me laugh. If it weren't for you and everyone involved in The Bunker, I probably wouldn't be here right now (on the forums I mean).