Reply
Topic Options
Mark Topic as New

Mark Topic as Read

Float this Topic for Current User

Bookmark

Subscribe
Highlighted
Re: This Game is pretty bad.
The focus of the game is more on the multiplayer, rather than flashy menu's and deep single player modes. Additionally this game needed to be cross-playable on PSP, so it had to be made for the lowest common denominator, in order to enhance the multiplayer.
Re: This Game is pretty bad.
I can see where you coming from,
but.
As much as it annoys me i get a real pleasure in playing it. Granted its got some massive holes and problems that really need fixed but where this franchise could go through polish and improvements can equal to one hell of a good fighter.
the thing with the game indusrty these days is if you dont show the game enough support (especially if its something new) from a new developer then sony will quite happily pull the plug and superbot will have to close.
and this, just because gamers are too snobish and complain about the **bleep** tone of "me toos" out there but arnt willing to support the new games because they have a few minor bugs etc.
so yeah, haha
it may not be amazing but it definetley could be so for that it has my support. unless i see it not going anywhere in like a year or 2 then i will prob be fed up
Re: This Game is pretty bad.
---

MarrowOchi wrote:


Mechanically its bad, but entertainmentwise its fun. Just look at Anarchy Reigns; the perfect example as to why PSASBR should've come out at 30 bucks starting price. It's basically half a game.

---
I hate to say this, but MarrowOchi, i 100 % agree with you
--------------------------------------------------------------------------------------------------------------
Main: Toro
Other: Kratos, Parappa, Heihachi & Sly

English is not my main language, so im sorry about my mistakes.


Re: This Game is pretty bad.
DannyX13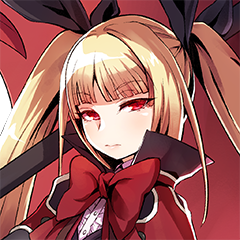 Offline
Re: This Game is pretty bad.
This is there first game I hope they learn from this experience so the sequel can be a better game. I really like this game but I have to agreed with the op here.
Mogilicudi Offline
Re: This Game is pretty bad.
In total disagreement. If you think things are unpunishable like slys counter, then the game isn't bad sir, you are. Just saying. Not saying I am anything special, but skill definitely is playing a factor in that. You are entitled to your opinion and I respect that, but if you really dislike it you shouldn't be spending your time on this forum because I'm sure no one is going to miss you when you are gone.
Check out my channel for Combo Videos and Tournament matches!
www.youtube.com/mogilsumi
Re: This Game is pretty bad.
list "broken tactics OP, i can tell you there is ALWAYS a way to beat it...Raiden & Ratchet infinite grab? jump...Sly Cooper counter? anticipate and block or grab...Kratos chain grab? block, dodge, attack
My Scaler (Obscure/Unique) Moveset!: http://community.us.playstation.com/t5/PlayStation-All-Stars-Battle/Scaler-Obscure-Unique-Moveset-Give-Feedback/m-p/41328063 Gimme Feedback on it?
Re: This Game is pretty bad.
RaykuFenrir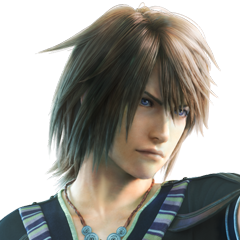 Offline
Re: This Game is pretty bad.
On the note of Dante it takes a lot of practice to go into combos over and over like that the person you fought who can do that does it because of a lot of practice and timing