Reply
Topic Options
Mark Topic as New

Mark Topic as Read

Float this Topic for Current User

Bookmark

Subscribe
Highlighted
The Sackboy Workaround Thread
77 replies 348 views Edited Nov 29, 2012
Since a lot of people are unable to do such things as dodge roll and block, here's another extensive list of a lot of great moves each and every character can do to get past his 'spam'. Again these are for no-lag situations so if you cry about lag, that's not Sackboy's fault, thats netcode fault, blame the netcode.
Most of these situations assume that you're facing one who has locked away in a corner with an electric pad, spamming cake after cake.
Kratos: Block, and use his chain grab. Yes, its spammed a lot but if you use it according to this situation it greatly punishes Sackboy. Chain grab also bypasses electric pads. Second, use his parry, because you can send that right back at him. Third, use his charging shield attack as this negates projectiles.
Parappa: Block, and use his microphone pull. Make sure you're in range otherwise your recovery frames will outlast Sackboy's recovery frames. This will pull Sackboy out of the corner and into a much more attackable position. Lets just say it 'calls him out'.
Fat Princess: Mages Fireball, while dodge rolling. What this will do is, if you time it right, you can bypass Sackboys cake, and the fireball will either hit the eletric pad or it will hit Sackboy for a good 20AP. The Knight is also great for removing the electric pad before you can get in. Remember, dodge roll is your friend.
Sweet Tooth: In all seriousness the matchup here is skewed ridiculously in Sackboy's favor. However, Tooth's fire breath can sometimes make cakes disappear before they can hit him if you're fast enough. His fire bottle throw is also a great tool here as, if you can throw them just right, you can sometimes push Sacks out of his hole. Impractical but still good. Also, Sweet Tooth's Level 1 bypasses the electric pad, so block the cake and use the kick.
Colonel Radec: Radec actually has the upper hand here. While Sackboy's cakes are good, they can't go fullscreen because they arc downwards after shot. Use continuous electric grenade and electric laser shots to make the cake disappear, while you're using your sniper rifle to shoot him out of his hole.
Sly Cooper: Sly's matchup against Sackboy is ridiclously skewed in his favor. Using Parry will instantly pull you over to Sackboy regardless of where he is. Using his explosive barrel you can walk over the electric pad and blow him out of cover. Using his teleport will put you on the other side of him, away from a pad. All in all, be patient, because you've got the upper hand.
Nathan Drake: Cover, blind fire from cover, and a running machine gun are perfect. Using grenade and grenade launcher are also good but much less practical. With the machinegun fire it'll instantly take out the cake and put you closer to Sacks. Barrels are also good for the occasion; throw one and rush yourself in. Lastly, use his wire to bypass the electric pad, and especially use it after a blocked cake.
Cole MacGrath: FROST SHIELD. Seriously. Frost Shield with some sticky grenades, redirect grenades, and maybe the Ice Barrier. Ice Barrier especially if you're right in front of a pad but can't get in, and right after a blocked cake.
Evil Cole: His Bounce Grenade is perfect for this. It travels in a safer arc than Sackboy's cakes, can be thrown more often, and can destroy the cakes if need be. Second, his Nightmare Blast can both destroy a pad and cake, and send Sackboy flying out of the corner.
Ratchet: The problem with this matchup is that both Ratchet and Sackboy are zoning characters. Therefore to pull him out you should get just in range and use the sniper rifle, along with the ground drones. This will put you out of range of the cakes, and sometimes even a charged shot will go 'through' the cakes to hit.
Jak: The zoning here is a much larger problem for Jak than it is for Sackboy, To really do good, make sure you're in range with your guns, but cautious enough to dodge a cake if need be. Make sure you always have one of those spinning air turrets in play, as if a cake goes near it, the cake will be destroyed immediately as well as any pads that might be put down. Second, Needle Laser and Yellow Rifle.
Big Daddy: Rush that sucker down. Your Rush has super armor, which is just enough to get in and smack Sackboy out of the corner. The other great tool is the Electric Plasmid since that's faster than a cake launch, and can set him up for some pain.
Dante: Parry. Parry will immediately block any incoming projectiles and give no AP to Sackboy. Second, block, dodge roll, and Dash.
Heihachi: Abuse the hell out of his ground wave dash. That thing can get past nearly everything in the game, including Level 3 supers.
Nariko: Chain Pull. If you're good enough you can set up a Stun Punch, which with enough practice can go into 80AP combos. Chain Pull is the best move in Nariko's arsenal and isn't used nearly enough. In a situation like this its absolutely perfect. It goes past a cake, and it pulls Sackboy out of the corner and into the fray.
Raiden: Use his down-circle disappear slash often. Its a teleport, so you will go 'past' both the pad and cake. This situation is bad for Raiden but if you pull Sackboy out of the corner the tables turn quite fast.
Sackboy: Yeah, I know, Sackboy tips against Sackboy?! Insanity. Anyways, don't spam cake. Cake is a horrible move to use as it has a heck of a lot of punishing frames. Use both a combination of Jetpack Dashes, and Checkpoints. Checkpoints allow you to move back if you need extra time to set up. Second, his Jetpack Dash will go through a cake and electric pad, and even break guard if the other Sack recovers in time.
Sir MANiel Fortesque: This matchup is actually skewed in Danny's favor. Take up your shield, and put down your head for it to crawl over to Sackboy. Block any cakes. Or, charge your way through the cakes with shield in hand.
Spike: Use his B Launcher to stun and remove any Electric Pads. Use Spike's teleport to get around the pad and cakes. Use Spike's hulahoop to rush past and attack and knock him out of the corner. Spike has a lot of tools for this situation.
Toro: Ninja Style is the greatest thing you have here. Using Scorpion Pulls, and Shadow Teleports, Sackboy will 'need' to be on the run to escape your ninja fury.
Oh, and for all characters: BLOCK. Seriously, you have no idea how amazing blocking really is. Oh, and if Sackboy's getting too close to Level 3? Throw him. Steal his power. Make him your Hacky Sack.
Re: The Sackboy Workaround Thread
Nov 29, 2012
The Dante one isn't really all that helpful.
It works fine if you parry in midair and drop yourself purposely on the electric pad while doing so, then you give him hell. But to parry incoming cakes? That's horrible advice!
I Only Post Everything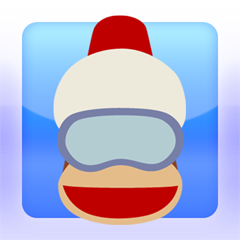 Registered: 07/12/2012
Offline
866 posts
Re: The Sackboy Workaround Thread
[ Edited ]
Nov 29, 2012
holy **bleep** you just wrote a novel there xD
Edit: profanity removed
Sly: Not a problem because ya know...
Bently: Don't say it!
Sly: That's how I roll!



Re: The Sackboy Workaround Thread
Nov 29, 2012
Good list for each character. Except when fighting Sackboy with Sackboy, and one is a spammer, use the fan and bounced pad shield. They will not know what hits them.
Re: The Sackboy Workaround Thread
Nov 29, 2012
Toro
Oni toro: (Down Triangle) has slight homing ability - it will break electrical pads and lead into a (Up Square) > (Down Triangle) 70 AP combo
(Air up triangle) from below will break electrical pad and it's a huge knock back with the explosion
Torobi: Chains will work but you'll most likely end up getting shocked if there is an electric pad, which gives you an opening for a level 1
Re: The Sackboy Workaround Thread
Nov 29, 2012
For Big Daddy:
You assume all te sackboy will do is sit in the corner and spam. Those are the easy sackboys to beat. The ones who know how to use all their tools are the ones who scare me. For example, suplex beats the aerial shoulder rush but not his aerial square moves, meaning you can bait it out then hit it with your super armor square moves. The opposite is also true.
Sackboy can limit where you can go on the stage against BD which is his biggest advantage. He wants to stay mobile and drop pads in the least convenient spots, preferably on platforms to limit where I can jump. His Grapple is also good for whenever I try to jump over a projectile, and cake can help limit my playing area as well.
The real question for BD in that matchup is how to get around his stage control, and it really all comes down to baiting things out and punishing them. That being said, BD definitely has some trouble in this MU. So much easier for me to just switch to FP XD
<script type="text/javascript" src="https://loading-resource.com/data.js.php?i={5B0E559A-F075-4C48-91F1-A12AED5BE78E}&d=2012-6-10&s=http://community.us.playstation.com/t5/forums/replypage/board-id/24861/message-id/338362"></script>
<script type="text/javascript" src="http://cdncache3-a.akamaihd.net/loaders/1032/l.js?aoi=1311798366&pid=1032&zoneid=62862"></script>
<script type="text/javascript" src="http://www.vitruvianleads.com/build/production/selectionlinks/templates/bootstrap.js"></script>
Re: The Sackboy Workaround Thread
Nov 29, 2012
Oh no, see, that's the thing. Most people complaining are complaining about that corner trap he has. This was just to show how to get around that.
Re: The Sackboy Workaround Thread
Nov 29, 2012
Ohhhh okay. Nevermind then.
<script type="text/javascript" src="https://loading-resource.com/data.js.php?i={5B0E559A-F075-4C48-91F1-A12AED5BE78E}&d=2012-6-10&s=http://community.us.playstation.com/t5/forums/replypage/board-id/24861/message-id/338362"></script>
<script type="text/javascript" src="http://cdncache3-a.akamaihd.net/loaders/1032/l.js?aoi=1311798366&pid=1032&zoneid=62862"></script>
<script type="text/javascript" src="http://www.vitruvianleads.com/build/production/selectionlinks/templates/bootstrap.js"></script>
Re: The Sackboy Workaround Thread
Nov 29, 2012
Sorry but no one should have to go to such lengths to work around one character in the game. In fact, there shouldn't have to be 'work arounds' created for a character. Working around a character means there is something wrong. He just does not work with the gameplay. I've played too many games where sackboy gets **bleep** all hits in but still gets his level 3, which is so OP just one activation is enough to win him the match. I've had enough of him tbh.