Reply
Topic Options
Mark Topic as New

Mark Topic as Read

Float this Topic to the Top

Bookmark

Subscribe
Highlighted
42 replies 543 views Edited Dec 21, 2012
Since the arguments against the roster have popped up AGAIN, I would like to compile a few responses to them.
This game needs Snake, Spyro, Crash, and Cloud! How could Sony do this to us!?
-These are ALL 3rd party characters, meaning their rights of use are owned by another company (Konami, Activision, Activision, and Square Enix, respectively) and Sony/SuperBot must get permission from these companies to use the character.
-These 3rd party companies may often want a franchise that has proven itself to be good and/or sell tons before they lend their character to it. They may not want to allow their characters into a subpar game as it hurts their image.
Why are characters like Big Daddy in this when he is not known as a Playstation character?
-The big reason here is that 2K Games threw it SuperBot and said "go wild." But also, the character is unlike any other in the game. He is heavy, but he has a very interesting moveset and style. He fits well from a brawler game standpoint.
Why are there only 20 characters?! Super Smash Bros. has over 30!
-Brawl is the third entry in the Smash franchise. The characters brought over from the past games are established in look and basic moveset. They are "Copy, Paste, EDIT" and voila= you have a foundation of characters before you even make a new one.
*RESPONSE* But this is a different generation! There is no excuse!
-Blazblue, a beloved franchise of this generation, only had 8 characters.
-And look at the 20 you get! Besides the 2 Coles, none of them play alike at all besides a few similarities like being able to roll and block. Smash is clone galore! Fox, Falco, Wolf, Capt. Falcon, Ganondorf, Link, Toon Link, Mario, Dr. Mario, Luigi (Melee), Pikachu, Pichu, Mewtew, Lucario (copy, paste, edit is seen perfectly with these two). This game has 18 unique characters and the two that are similar only share a few moves!
The DLC is only free for 2 weeks! What a cash-in!
-YOU CAN DOWNLOAD THEM FOR FREE WITHOUT OWNING THE GAME!
-Plus, Seth Killian said the 2 week thing is not guaranteed to stick (PS blog post).
-Free is good. Shut up.
-The characters were not even developed before the game came out, why should you get them for free anyway? The only DLC that should be free is DLC made before the game came out. This is not a Capcom moment.
This roster STILL SUCKS!
-Then stop acting like the game should be how you like it. Be a good consumer and speak your mind by not being annoying on the forum and not buy the game. Your money speaks. You are just being an irritant by constantly whining about things that cannot be changed at this point (it is even worse when you did not even buy the game because you have no reason to whine like this). They are not going to make a free patch with all 500 characters and stages you want.
Welcoming Committee- "The business of gaming is business"
Welcoming Committee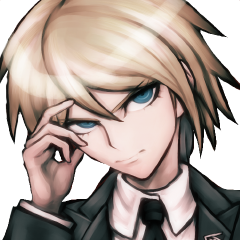 Registered: 10/02/2008
Offline
14623 posts
Dec 21, 2012
---

LikeRA1N wrote:
People who're still complaining about the roster a month after the game has been released don't deserve the acknowledgements. They obviously don't know anything about game development. Let them whine while we enjoy our game.

---
I am looking towards informing them in a thread. They tend to look at the OP and look for a fight. Then they just read the posts of the one they are arguing, skipping the educated posts that refute their statements.


Welcoming Committee- "The business of gaming is business"
Uncharted Territory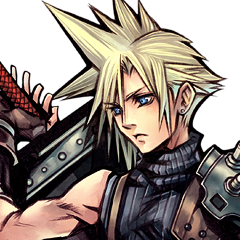 Registered: 09/07/2012
Offline
1807 posts
Welcoming Committee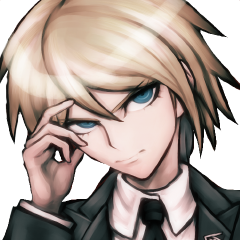 Registered: 10/02/2008
Offline
14623 posts
Re: The Roster
[ Edited ]
Dec 21, 2012
---

LikeRA1N wrote:
Oh. Okay. 'Cause to me it seemed the complainers weren't even trying to listen to what people were trying to tell them about acquiring rights and what have you. It was charitable to go out of your way to inform those few.


Hopefully they pay attention.

---
I hope so as well. Do I expect this to stop anyone? I am unsure. If it stops even ONE person from making another argument over this, then I will be content
Welcoming Committee- "The business of gaming is business"
generalghost89
I Only Post Everything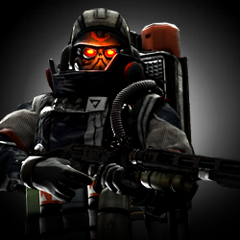 Registered: 09/28/2007
Offline
1125 posts