Reply
Topic Options
Mark Topic as New

Mark Topic as Read

Float this Topic for Current User

Bookmark

Subscribe
Highlighted
The Problem [Community Rant]
20 replies 194 views Edited Oct 12, 2012
This is something that's been bugging me which I'd like to bring up.
A lot of people on here don't actually play fighting games, nor do they understand the development process. Instead, they demand what 'they' want, with no middle ground. They don't know what programming movesets entitles. They don't know what bot route mapping is. They don't even know what frame advantage is. They're simply here to complain.
Here's the brass tacks, gents; Playstation All-Stars Battle Royale is a FIGHTING GAME. It is not something easy to make. Every single day, someone brings up how they're 'disappointed' in SuperBot for programming 20 characters into a NEW GAME, contemplating movesets, working them into a fighting game atmosphere, balancing characters so that no one character is ridiculously cheap and OP, creating stage ideas that mix two franchises together, creating stage elements for those ideas, creating server configuration files and setting up server room so that people will have somewhere online to go, creating storylines that mix two franchises together, creating costumes that have a relation to their franchise, creating music files that has the 'feel' of the character they're supposed to portray, setting up unlockables, animating fighting styles, animating fighting idle stances, animating actual attacks, creating particle effects to go along with said attacks, etcetra etcetra etcetra.
I for one, know somewhat of how this goes. Its a difficult, irritating process; the last thing it needs is some kids on a forum spouting nonsense, killing their morale because they didn't meet their ridiculous standards.

For the people like me, who care about the game, who are here to discuss rational things like 'how will this character play', or 'how will this stage work', thank you. Thank you for being here, from the bottom of my hate-filled heart for being someone with decency and respect for hard work.
For the others; you're why Kojima hates us and I hope you choke on your own bile. Shut up, sit down, and start talking like the rest of us; it'll free up a lot of the drama on this forum, and you'll probably start to feel better.
For the trolls? Keep doing what you're doing. Some of it is absolutely hilarious. But at least make it obvious so that we know its a joke.
Now, if you'll excuse me I'm off to make a Gravity Rush Kat moveset.
Fender Bender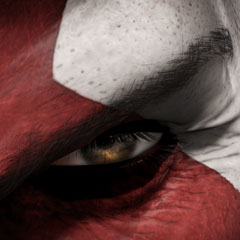 Registered: 04/01/2012
Offline
3500 posts
Re: The Problem [Community Rant]
Oct 12, 2012
I feel the same way. I dont play fighting games kuz i suck but im in a game designing class at college so i understand the things outside of characters they have to put in and with a relativly small team
IT'S MY WAY OR . . . HELL IT'S MY WAY
Re: The Problem [Community Rant]
Oct 12, 2012
THANK YOU! I'd insert my own wall of text but you said enough man
_______________________________________________________________
--- The Colossal King
--- The Gravity Queen
Re: The Problem [Community Rant]
Oct 12, 2012
Incorrect. Its a fighting game, 'of' Playstation characters. They have to take into consideration that similar characters are not a good idea; either it be potential moveset problems or simple easy comparision. This is why Evil Cole plays so different to normal Cole.
Uncharted Territory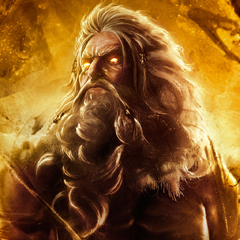 Registered: 08/26/2009
Offline
1696 posts
Re: The Problem [Community Rant]
Oct 12, 2012
ihatemath113
Uncharted Territory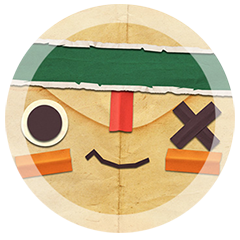 Registered: 09/19/2012
Offline
1517 posts
Re: The Problem [Community Rant]
Oct 12, 2012
And additionally, theyve had a decade or so to get the formula right and many of those characters had pre-existing move sets from the titles before it.
_______________________________________________________________
--- The Colossal King
--- The Gravity Queen